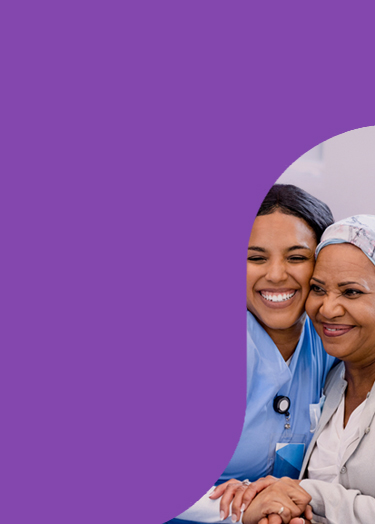 Wellstar Cancer Care
Face cancer with confidence
Every person with cancer is unique, from your genetic makeup to your body, from your beliefs and lifestyle to the people in your life. You're one-of-a-kind and so is your treatment plan at Wellstar.
Watch Video
---
Cancer Care at Wellstar
People face cancer with confidence at Wellstar because of our
multidisciplinary care model
,
physicians' expertise
and
advanced treatments
close to home. In fact, we have more than
300 healthcare providers
that provide expert cancer care at convenient locations across Georgia.
Our multidisciplinary teams surround patients and their families with knowledgeable and compassionate support. Specialty programs for patients are led by physicians with advanced training. Here, patients see leading specialists who are experts in their fields. In our
STAT Clinics
, we put people at the center of their care by bringing multiple cancer experts together to collaborate about your care and meet with patients the same day. We offer patients the opportunity to meet with your physicians in STAT Clinics for lung cancer, breast cancer, head and neck cancer, and brain and spine cancer.
Wellstar invests in
state-of-the-art technology
and participates in
clinical trials
to give patients access to a variety of advanced treatments including
minimally invasive surgery
, high precision radiation dosages by
CyberKnife
and
TrueBeam
delivery systems, intraoperative radiation therapy (
IORT
), Hyperthermic Intraperitoneal Chemoperfusion (
HIPEC
) as well as
chemotherapy
,
immunotherapy
, and
targeted therapies
based on the latest advances in
biomarker testing
. Patients who qualify for
clinical trials
have access to groundbreaking treatments, often years before they are FDA-approved.
Because of Wellstar's integrated approach to cancer treatment, our programs are nationally recognized by
The American College of Surgeons (ACS) Commission on Cancer
and the
Care Continuum Centers of Excellence (CCCOE)
, a program of the
GO2 Foundation for Lung Cancer
, among others.
Identify Cancer Earlier, or Prevent It
At Wellstar, we believe in lowering risk and preventing cancer whenever possible. We offer screening programs and genetic risk assessment to help people understand their unique risk factors and catch cancer before or after symptoms appear with advanced diagnostic technology. When screenings catch cancer in earlier stages, patients can have better outcomes.
Breast cancer screening
Wellstar patients in the communities we serve have access to breast cancer screening. Click to learn more about where to be screened, our screening technology and what to expect when getting a mammogram—or images of the breast—which can help identify signs of cancer before symptoms appear, and can help catch cancer earlier for better outcomes.

Learn more about breast cancer screenings at Wellstar
Lung cancer screening
Patients who qualify have access to low-dose CT scans with low levels of radiation exposure, which help detect lung cancer early. While lung cancer is historically difficult to detect, it is highly curable when found in early stages. Click to learn more about lung cancer screening, such as who should be screened and how to schedule a screening.

Learn more about lung cancer screenings at Wellstar
Colorectal cancer screening
While colorectal cancer is the second leading cause of cancer death in the United States when men and women are combined, screening can completely prevent cancer by removing polyps found during a colonoscopy. Or, it can catch cancer earlier, which leads to better treatment outcomes. Click to learn about colorectal cancer screening options, and who should be screened.

Learn more about colorectal cancer screenings at Wellstar
Prostate cancer screening
A prostate-specific antigen (PSA) blood test is the most common way for men to screen for prostate cancer on a regular basis. Before deciding whether to be screened, men aged 55 to 69 years should have an opportunity to discuss the potential benefits and harms of screening with their clinician. Men at higher risk for prostate cancer may need to start being screened in their 40s. Black men are at higher risk of developing aggressive prostate cancer, and men with a family history of prostate cancer are also at an increased risk. Men with a higher risk for prostate cancer can get personalized monitoring through our Prostate Health Program.
Learn more about prostate cancer screening at Wellstar
Genetic risk assessment
People with a family history of cancer including breast and ovarian cancer as well as colon and endometrial cancers may also benefit from a genetic risk assessment and high-risk screening options.

Learn more about the Wellstar Genetic Risk Assessment program
Our Care Team
At Wellstar, patients have access to a personalized multidisciplinary care team who offers you comprehensive care from screening, diagnosis, and second opinions to treatment and support.
Patients have access to board-certified and world-renowned oncology specialists, the largest genetic counseling program in the state, and an incredible network of support for treatment and follow up care that may include nurse navigators, speech and physical therapists, oncology registered dietitians, psychologists, psychiatrists, social workers and financial counselors.
Leading cancer experts
Medical specialists collaborate with each other to create patient-centered care plans. Our multidisciplinary teams often include board-certified and fellowship-trained physicians who have the most advanced training and knowledge in their fields. Through Wellstar's membership in the
Mayo Clinic Care Network
, our oncology specialists have a direct connection to Mayo Clinic specialists and can request eConsults —
virtual second opinions
— at
no additional cost to the patient
. Our specialists include:
Nurse navigators
Patients at many Wellstar cancer programs could not imagine care without their nurse navigator. In fact, patients say nurse navigators are a big reason why they can face cancer with confidence. Nurse navigators are registered nurses trained in specific clinical areas and bring a highly personalized level of guidance and support to each patient and family members from initial diagnosis through post-treatment follow up. Wellstar is building a navigator program to ultimately provide that support to all of our cancer patients in our cancer network.
Registered oncology dietitians
Our registered dietitians specialize in oncology nutrition to maximize nutritional status before, during and after treatment with nutrition counseling and meal plans, educational programs and tube feeding management.
Oncology social workers
Our oncology social workers focus on strategies to empower and improve the quality of life for people with cancer and their families during treatment and beyond. Support from an oncology social worker can include short-term counseling, groups and connections to psychological therapy. Cancer can affect many different parts of life, and we can help you adjust to your diagnosis and provide guidance and education about how to share that information with your family, friends and community. We also assist patients by connecting you with community resources and helping you navigate financial programs and services that may assist you.
Psychological and psychiatric therapy
It can help patients to cope with the emotional side of cancer and treatment side effects with the support of an oncology psychologist, psychiatrist or counselor. Often, these specialists help people manage pre-existing conditions such as depression and anxiety too.
Psychologists and counselors specializing in cancer work with individuals, couples and families to encourage coping and problem-solving, relaxation, stress reduction and improved well-being. Many people with cancer experience depression, anxiety and fatigue and our psychiatrists assess symptoms and manage medical treatment of these symptoms.
Genetic counselors
Many people find that working with our board-certified genetic counselors can alleviate some of the anxiety associated with a cancer diagnosis. Information is a powerful tool that can help patients understand their disease and participate in treatment, including screening plans, lifestyle changes and medical and surgical options.
Palliative care specialists
Our palliative care physicians are specially trained in complex symptom and pain management for patients with cancer. We work with people throughout their treatment to manage pain as well as symptoms such as constipation, diarrhea, nausea, sleeplessness, anxiety, depression, stress and any other symptom related to cancer disease and treatment.
Every member of your personalized care team at Wellstar is here to help you face cancer with confidence.
A Recognized Cancer Treatment Leader
Because Wellstar continues to pioneer innovative cancer treatments and technologies to improve outcomes and quality of life for patients, it is accredited and awarded by leading national organizations.
Accredited by the Commission on Cancer, Outstanding Achievement Award Recipient
Wellstar is the recipient of The American College of Surgeons (ACS) Commission on Cancer (CoC) Accreditation and the Outstanding Achievement Award, the highest honor awarded to a cancer program in the United States. The CoC recognized Wellstar as the first Network Cancer Program in Georgia and the fifth in the nation.

National Accreditation Program for Breast Centers (NAPBC)
Wellstar is accredited by the National Accreditation Program for Breast Centers (NAPBC), a designation granted to those centers committed to providing the best possible care to patients with breast diseases. NAPBC accreditation recognizes breast care centers that ensure comprehensive breast cancer services integrated across care disciplines, addressing the needs of patients at every care level from cancer prevention, to surviving disease with a high quality of life, to transitional care.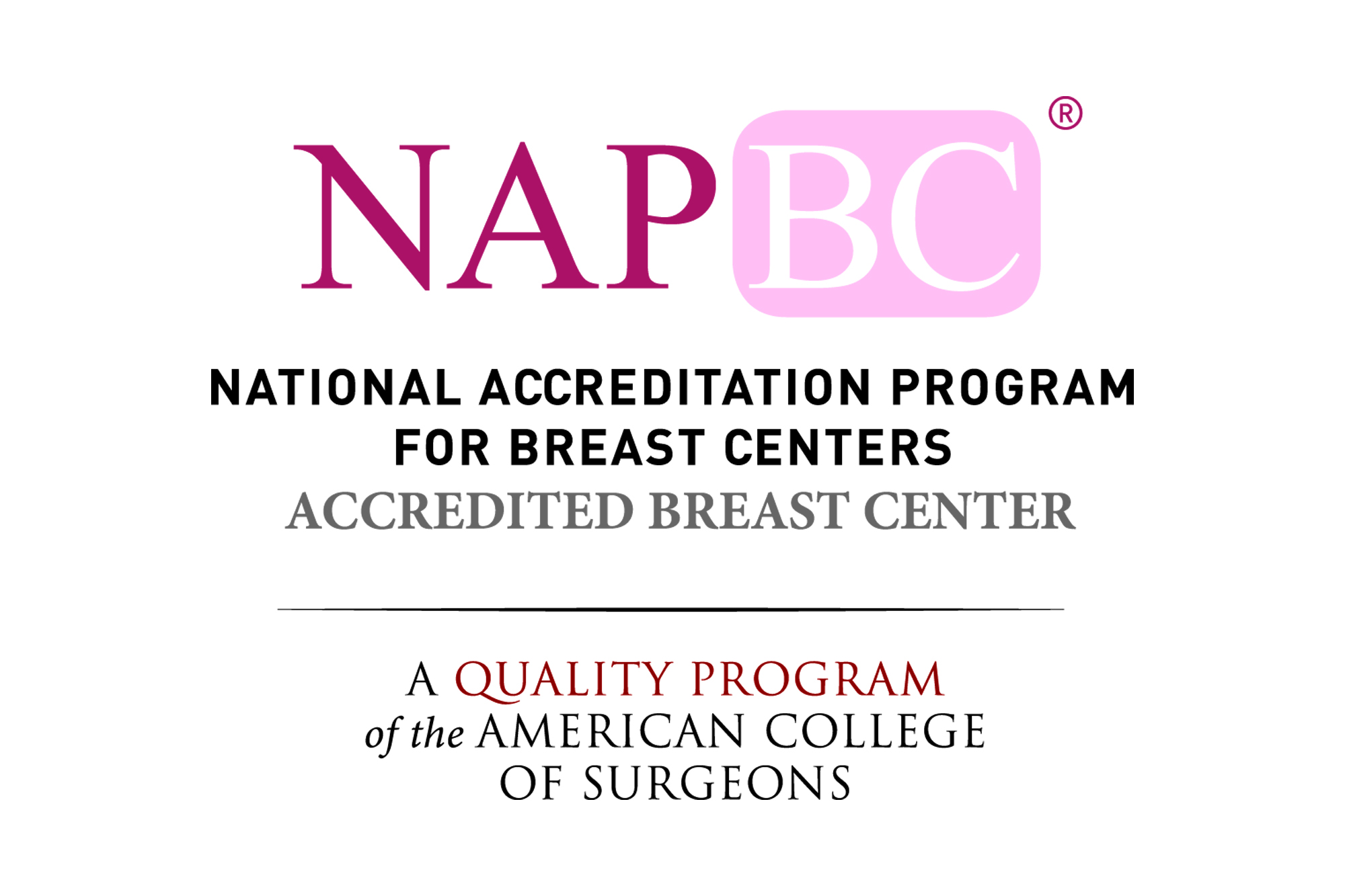 National Accreditation Program for Rectal Cancer (NAPRC)
Wellstar has been recognized by the National Accreditation Program for Rectal Cancer (NAPRC), a quality program of the American College of Surgeons. In 2022, Wellstar Kennestone Regional Medical Center was the first hospital in metro Atlanta to be accredited by NAPRC. This accreditation is granted to rectal cancer programs that offer integrated, comprehensive care for patients across care disciplines, acknowledging Wellstar's commitment to provide personalized, high-quality cancer care that's convenient for our patients in Georgia.

Recognized by GO2 Foundation for Lung Cancer
Wellstar is designated as a Care Continuum Center of Excellence by the GO2 Foundation for Lung Cancer. The foundation identifies community hospitals that meet rigorous qualifying criteria and demonstrate collaborative leadership across the lung cancer care continuum. CCCOE recognizes that by meeting their criteria, Wellstar is on par with leading academic and research institutions and provides patients with access to the latest innovations not typically found in community hospitals.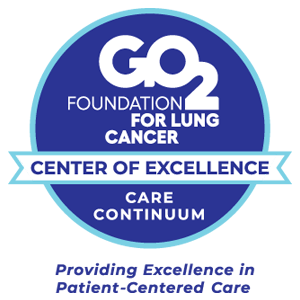 American College of Radiology Commendation in Lung Screening
Wellstar is one of the nation's largest and highest quality lung screening programs, allowing us to detect cancer earlier and customize the best treatment plan for each patient. That's why we are proud to have been designated as a Lung Cancer Screening Center by the American College of Radiology (ACR). When lung cancer is detected at its early stages, the chances of defeating it are higher, and this designation highlights our commitment to providing accurate and safe diagnostic care for our patients.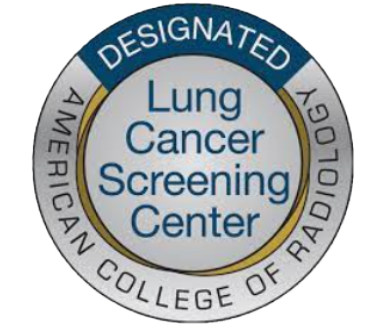 Cancer Research & Clinical Trials
The Wellstar Research Institute and Northwest Georgia Oncology Centers work closely with select local and national partners to enroll patients in clinical trials, often providing groundbreaking treatments years before FDA approval.
Groundbreaking Clinical Trials in Your Community
When patients qualify, they have access to groundbreaking treatments, procedures and technologies through clinical trials, often years before the FDA approves them. We are typically are involved in 50 trials at any given time, giving our patients access to advanced treatments close to home..
National Partners
The Wellstar Research Institute and Northwest Georgia Oncology Centers work closely with select local and national partners—including NCI (National Cancer Institute) and the Mayo Clinic—to give patients access to the latest clinical trials without leaving their communities..
Track Record of Success
Clinical research programs Wellstar patients have participated in have led to the approval of immunotherapy and targeted therapy for various diseases, most recently for breast cancer, gynecologic cancers, lung cancer and kidney cancer.
Because of clinical trials our patients have participated in, these therapies are now available more widely. Specifically, people with cancer who participate in clinical trials here have helped Wellstar oncology specialists and our partners accomplish the following:
First FDA approval for immunotherapy for breast cancer and small cell lung cancer.
Immunotherapy treatment for patients with non-small cell lung cancer for nearly five years before FDA approval.
Gynecologic oncology clinical trials for patients in connection with the Mayo Clinic.
With Morehouse School of Medicine, joined a network to develop a repository of data and bio-specimens to improve standards of cancer care through new clinical trials, technology, informatics solutions and personalized medicine.
Approval of more than 20 medications by the FDA after trials involving Wellstar patients.
Thanks to our patients
Thanks to patients before you, many effective treatments are now available. And, there could be a trial that's right for you. Patients who are interested in learning more should speak with an oncologist. To face cancer with confidence and to learn more about clinical trials and research at Wellstar Health System and Northwest Georgia Oncology Centers, call (470) 267-1470.
STAT Clinics
Short for Specialty Teams and Treatments,
STAT Clinics
were created by our leading cancer specialists to give patients a unique way to benefit from the highest level of multidisciplinary care. Our STAT Clinics put people at the center of their care. We bring multiple cancer experts to collaborate about your care and meet with patients the same day. Cancer experts including medical oncologists, radiation oncologists, cancer surgeons and other specialists collaborate and offer a personalized treatment plan. As a result, patients and their families are able to ask questions, make decisions and start treatment sooner. People often comment on physicians' attentive manner in Wellstar's STAT Clinics.
Learn more about STAT Clinics at Wellstar or find the one nearest you.
Survivorship & Support
Our survivorship and support programs help patients achieve optimum health and wellbeing from the time of diagnosis and beyond. Our support team members help each patient navigate through all aspects of a diagnosis, treatment and care. Depending on a patient's personal needs, your care may be supported by nurse navigators, oncology registered dietitians, psychologists, psychiatrists, counselors, social workers and financial counselors.

Some people with cancer require rehabilitation due to changes including speech and swallowing challenges, swelling (lymphedema), fatigue, muscle loss and pain after treatment.

Education and support groups are also important to patients following a diagnosis. Learn from others and share your experiences to stay emotionally and physically healthy. Wellstar offers cancer-related support groups and educational opportunities including nutrition and fitness sessions.

Learn more about our support services for people with cancer.
Fight Cancer with Wellstar Foundation
As a not-for-profit, gifts to the Wellstar Foundation make it possible to provide patients with additional resources and amenities for a higher level of comfort and care. Every dollar donated supports Wellstar's vision of delivering world-class healthcare, which is carried out through patient-centered programs, advancements in technology and making reliable healthcare available close to home. Your generosity also makes it possible to provide free mammograms, lung screenings and diagnostic services to uninsured patients every year. For more information about how to support our fight against cancer, visit the Wellstar Foundation, email [email protected] or call (770) 956-GIVE.
---
---
Sarcomas
Skin cancer
Small bowel cancer
Stomach cancer
Testicular cancer
---
Currently showing
53

total listed locations