Multidisciplinary Program for Rectal Cancer
Clinical Excellence & Compassionate Care
Excellent Rectal Cancer Care By a Team of Experts
People with rectal cancer now have access to the highest level of medical and surgical treatment of rectal cancer at Wellstar. Our specialists' expertise, collaboration and commitment to evidence-based care leads to the best outcomes.

As one of the most subspecialized multidisciplinary rectal cancer programs in metro Atlanta, we designate a select number of caring physicians dedicated to excellence in the field of rectal cancer treatment. Our goal is for each of these specialists to have a high degree of experience and knowledge in the staging and treatment of rectal cancer because ultimately, more experience is better for patients.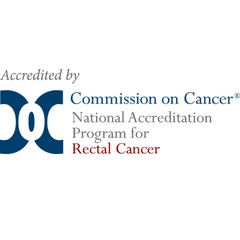 The Highest Standard of Rectal Cancer Care
Wellstar Kennestone Hospital was the first in metro Atlanta to be accredited by the
National Accreditation Program for Rectal Cancer (NAPRC)
, a quality program of the American College of Surgeons. This is the most challenging recognition to achieve in rectal cancer treatment, highlighting the exceptional level of rectal cancer care people receive here. The accreditation was granted in 2022.
We follow evidence-based guidelines to help each patient achieve the best possible outcomes. That includes providing true multidisciplinary care throughout your treatment by a designated group of colorectal surgeons, surgical oncologists, medical oncologists, radiation oncologists, gastroenterologists, pathologists and radiologists.
1. Meet with specialists & have necessary tests
Each patient works with our oncology-certified nurse navigator to schedule visits with specialists and fast track all of the imaging you will need. In a highly coordinated effort, patients will meet with a medical oncologist as well as a surgical oncologist or colorectal surgeon. Patients will get the tests needed for staging the cancer, including:
Rectal MRI
Chest CT scan
Abdominal and pelvic CT scan
CEA blood test that tests for tumor biomarkers
Colonoscopy (if you did not have one prior to referral to this program)
Pathology from biopsied tissue, body fluid or blood samples (if you did not already have one prior to referral to this program.) We will request the pathology slides if your biopsy was done outside of Wellstar to be reviewed by one of our designated pathologists.
2. Get staged & get answers
Your imaging and lab tests will be reviewed by our multidisciplinary tumor board of rectal cancer physicians to stage your cancer and determine how little or how much the cancer has spread. Our team of specialists adheres to prescribed rectal staging guidelines from NAPRC and will carefully review your staging together and design the best treatment plan for you.
3. Start treatment
Treatment will depend on various factors learned in staging the cancer and may include minimally-invasive surgery, medical oncology, radiation oncology or a combination of treatments.
4. Assess treatment
During the course of treatment – for example, after a surgery – each patient is re-presented to the multidisciplinary rectal cancer tumor board. Together, we review the initial response to treatment and discuss the best next steps. As a result, your course of therapy may remain the same or may be modified to achieve the best outcomes.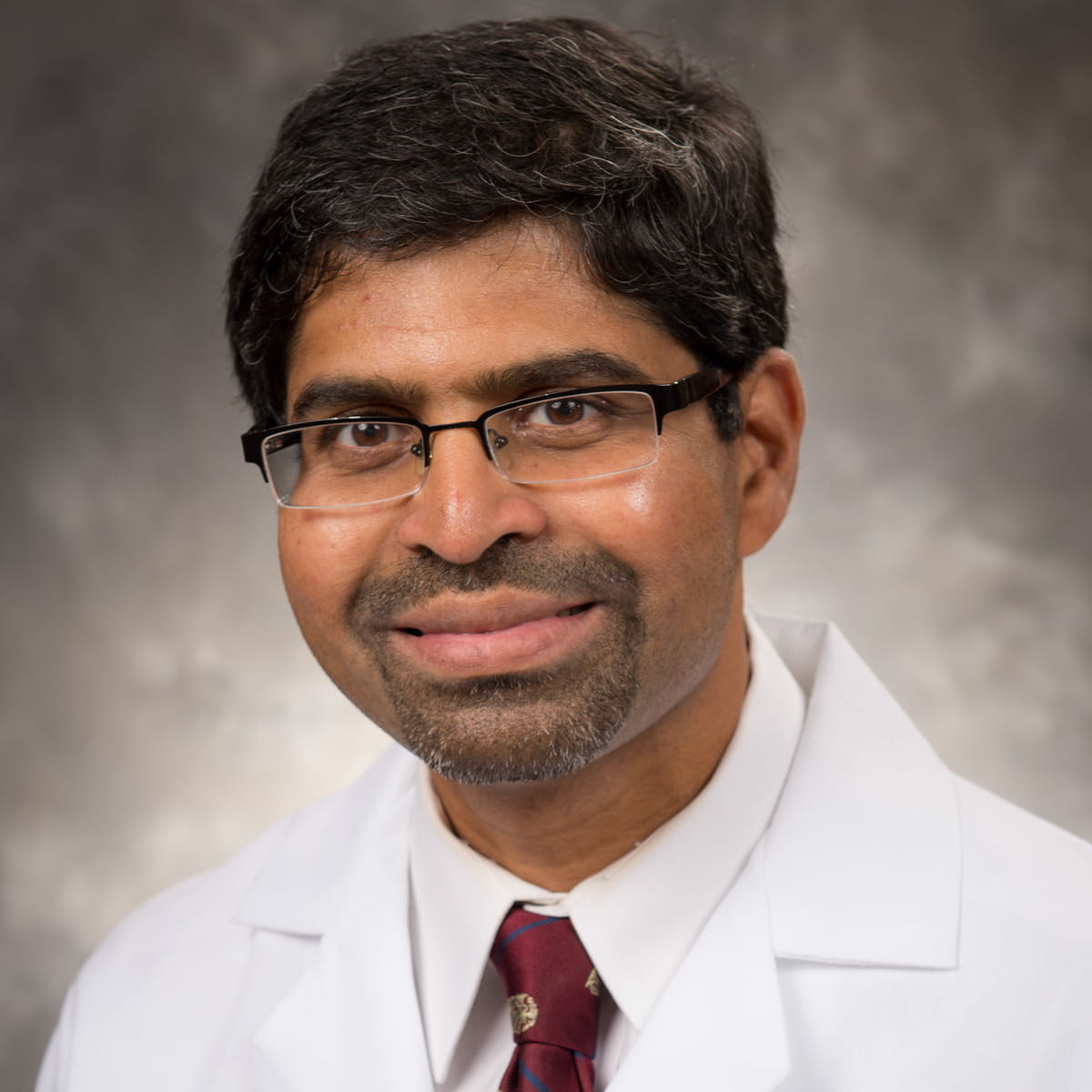 Physicians came together to design this program with the patient at the center.
Our patients are surrounded by a team of experienced rectal cancer experts who provide the highest level of personalized care. We follow the most rigorous standards and combine the latest technologies and techniques to achieve the most favorable outcome for each person.
—Dr. Sahir Shroff, Surgical Oncologist, Program Chair
Advanced Treatments for Rectal Cancer
Treatments for rectal cancer have improved in recent years, making care more effective. For the best outcomes, physicians meet to review your unique diagnosis and may recommend one treatment or a combination of methods.
Cancer surgery
Surgical therapies, including minimally-invasive robotic and laparoscopic surgery, such as:
Robotic or laparoscopic rectal resection, with total mesorectal excision
Liver resection for metastatic rectal cancer with liver metastasis
Cytoreductive surgery combined with Hyperthermic Intraperitoneal Chemoperfusion (HIPEC), a highly specialized and effective procedure combining heat and chemotherapy during surgery for select patients with rectal cancer with peritoneal disease
Total Neoadjuvant Therapy (TNT), a combination of chemotherapy first, followed by chemotherapy combined with radiation therapy before surgery, which shortens total treatment time
Medical & radiation oncology
A variety of radiation therapies that deliver targeted energy from external beam radiation, Intensity Modulated Radiation Therapy (IMRT), CyberKnife and brachytherapy
Interventional radiology liver-directed therapies for liver metastasis for unresectable disease
Therapies based on biomarkers such as KRAS
Immunotherapy, drugs that wake up the patient's own immune system to see and fight the rectal cancer
Chemotherapy, a number of medications—both oral and intravenous—that affect the cancer cell DNA and its ability to divide and grow
Clinical trials are sometimes available to patients who qualify, giving them the opportunity to access experimental treatments before they are commercially available
Your Designated Team of Rectal Cancer Specialists
We designate a team of physicians to collaborate and care for a high volume of patients with rectal cancer. This model leads to our physicians having specialized expertise in rectal cancer, which is proven to lead to better patient outcomes. Here's a brief look at the role each team member plays:

An oncology nurse navigator is pivotal in coordination of care and serves as a liaison between a patient and each member of their multidisciplinary rectal cancer care team. These important team members navigate and guide the patient before, during and following treatment, assisting with a variety of needs.

A patient's rectal cancer coordinator is responsible for ensuring all patients get appropriate pre-treatment evaluation, and that each cancer patient is evaluated in the multidisciplinary meetings for optimum treatment recommendations.

Gastroenterologists play a critical role in evaluating patient with suspicious symptoms and performing colonoscopies, which aid in the screening and diagnosis of colorectal cancer.

Our specialized rectal cancer pathologists diagnose rectal cancer, evaluate completeness of resection, resection margins and perform evaluation for mutational changes in the tumor, which can help determine the best treatment for a patient.

The specialized rectal radiologists on our team review initial CT scan and MRI for rectal cancer and report on the lymph node status. This is a key part of staging the tumor, which helps the team determine the most effective treatment for each patient.

Key players in staging rectal cancer disease are also our interventional radiologists, who assist with minimally-invasive biopsy of suspected metastatic disease.

The medical oncologists on our tumor board specialize in rectal cancer care and deliver immunotherapy and chemotherapy for rectal cancer based on molecular and tumor genetics.

Radiation oncologists on our team deliver precisely targeted radiation to downsize rectal tumors and reduce risk of local recurrence.

Surgeons who specialize in rectal care, including surgical oncologists and colorectal surgeons, perform total mesorectal excision, remove drainage from lymph nodes and associated lateral lymph nodes. These specialists also remove metastatic deposits from the liver in appropriately-selected patients.

Certified genetic counselors assist with diagnosis of hereditary rectal cancer syndromes. This is important because identifying specific genes have important treatment implications and can lead to better outcomes for patients.

Clinical research nurses help Wellstar maintain quality control and use of newer therapies to make continuous improvements in cancer care.
Genetic Risk Assessment
Wellstar's Genetic Risk Assessment Program is the largest in the state, helping our patients who have rectal cancer learn if they carry certain genetic disorders, such as Lynch syndrome and familial adenomatous polyposis (FAP). Our counselors can also work with you to discuss the benefits of genetic testing for your family.

Learn more about the Wellstar Genetic Risk Assessment program.
Support Services
We know that going through treatment for rectal cancer can be hard—physically and emotionally. That's why we offer our patients an incredible network of support throughout treatment. Our patients will work closely with their oncology-certified nurse navigator and can also have the benefit of care by a certified oncology social worker, an oncology-certified registered dietitian, an oncology-psych team including a psychologist and psychiatrist, as well as a financial counselor, chaplain and genetic counselors.

Learn more about our support services for people with cancer.
What NAPRC Means For Patients

Wellstar Kennestone Hospital was the
first in metro Atlanta to be accredited
by the
National Accreditation Program for Rectal Cancer (NAPRC)
. The center received its accreditation in 2022.
The goal of the NAPRC accreditation is to ensure people with rectal cancer receive appropriate care using a
proven multidisciplinary approach
that leads to
better outcomes such as increased survival rates and decreased recurrence
. The accreditation is based on successful international models that emphasize:
Expertise: Select physicians are designated to treat rectal cancer and discuss every case together. This requires other cancer physicians in the system to refer all rectal cancer cases to this group. This way, they build a higher volume of expertise in treating rectal cancer, which is proven to lead to better patient outcomes.
Research: We research supported protocols and processes for rectal cancer.
Performance: We monitor and collect data to track care processes, treatment, compliance and patient outcomes to continually improve performance.
Accountability: Our program adheres to evidence-based procedures, including total mesorectal excision, pathological assessment and MRI staging and reporting.
The NAPRC was developed through a collaboration between The OSTRiCh Consortium (Optimizing the Surgical Treatment of Rectal Cancer) and the Commission on Cancer (CoC), a quality program of the American College of Surgeons.
Achieving and maintaining this accreditation requires ongoing dedication of the program's stakeholders to center everything around the patient.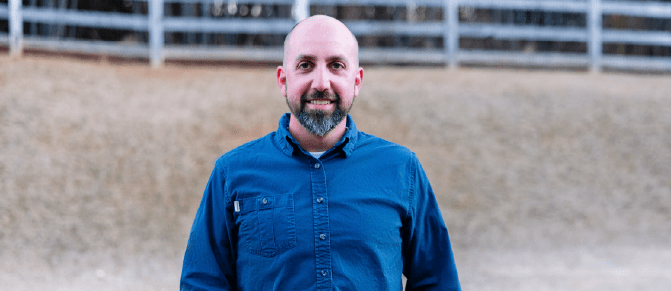 ScottCare
When Scott Hullihen needed expert cancer care, he was referred to Wellstar's Rectal Cancer Multidisciplinary Program, the first and only treatment center in metro Atlanta accredited by the National Accreditation Program for Rectal Cancer (NAPRC).
Read his story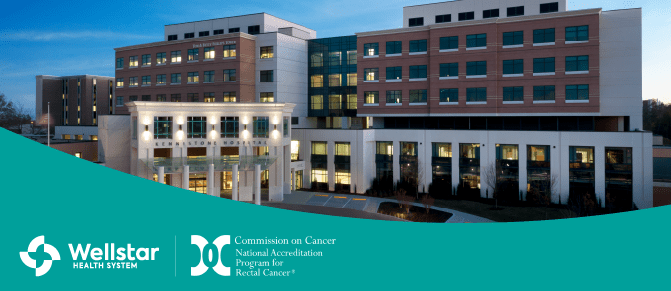 Wellstar Kennestone Hospital Earns Accreditation for Rectal Cancer Program
This accreditation demonstrates Wellstar's commitment to providing personalized, high-quality cancer care close to home for patients in Georgia.
Learn more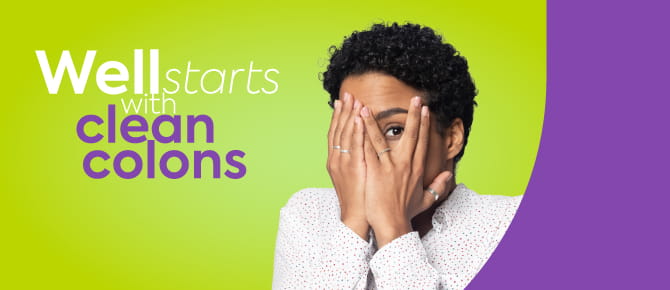 Well Starts with Clean Colons
For many people, talking about colon health can be a little uncomfortable. However, being proactive about your well-being with preventative care can help catch colorectal cancer or another serious condition early, often before it becomes a bigger problem.
Learn more