Our survivorship and support programs help patients achieve optimum health and well-being from the time of diagnosis and beyond.

While you navigate your diagnosis and treatment, our support groups, one-on-one support and education can improve your quality of life in many ways. Depending on your unique needs, you may benefit from one or more of our support services.
Support services
Support groups
Cancer type-specific nurse navigation
Genetic counseling
Empowerment strategies
Psychological or psychiatric therapy
Cancer nutrition services
Financial counseling
Physical therapy
Lymphedema therapy
Pelvic floor therapy
Speech therapy
Symptom management
Cobb Cancer Center
Monthly Cancer Support Group meetings Tuesdays from 12:30-1:30
"Routine Cancer Screening," Presented by Karin Hulon, Nurse Practitioner
Tuesday, January 10th from 12:30-1:30pm
Cobb Hospital Women's Center, Magnolia Room (1st floor)
This support group is for patients, family members, caregivers and friends.
Questions: Email [email protected] or call (877) 366-6032 for more information.
Kennestone Cancer Center
Monthly Prostate Cancer Support Group meetings Thursday from 5-6pm
Prostate Survivor's Support Group – "New Year, New You" Open Discussion
Thursday, January 12th from 5:30pm-6:30pm
Kennestone Cancer Center, Wellness Studio (320 Building, 2nd floor)
This group will meet in person as well as on Microsoft Teams.
Questions and Virtual Instructions: Email [email protected]
Click here to join the meeting.
Meeting ID: 279 589 439 849
Passcode: QSARa3
You can also call (877) 366-6032 for more information.
Paulding Cancer Support
Caring Neighbors Cancer Support Team – Journaling your way through cancer...
Tuesday, January 31st at 5:15pm
Wellstar Paulding Hospital
Questions: Email Kellie [email protected] or call (470) 644-8106.
West Georgia Cancer Center
Breast Cancer Support Group
Thursday, January 19th from 11am-12pm – New Year's Resolutions
Thursday, March 16th from 11am-12pm – Lymphedema Prevention
Thursday, May 19th from 11am-12pm – Wellness and Body Image
Thursday, July 20th from 11am-12pm – Beyond Breast Cancer Support Group
Enoch Callaway Cancer Center, Turton Conference Room
Questions: Email Rhonda [email protected] or call (706) 845-3792.
All Cancer Support Group
All Cancer Support Group last Monday of the month from 6pm-7pm
Monday, January 30 from 6pm-7pm – New Year, New Choices: Sarah Hersey, BSN
Monday, February 27 from 6pm-7pm – Cardiac Health: Jane Bower, MSN
Monday, March 27 from 6pm-7pm – Colon Cancer Awareness: Ashley Ellington, NBA-HA
Wellstar West Georgia Enoch Callaway Cancer Center, Duttera Conference Room
This support group is open to all cancer survivors and caregivers.
Questions: Email [email protected]
Arts and Crafts: every other Wednesday from 1pm-2pm:
January 4th and 18th
February 1st and 15th
March 1st, 15th and 29th
Enoch Callaway Cancer Center, Art Room
Questions: Email [email protected] or call 706-812-2191.
Click here to learn more about Cancer Support events near you.
Online Events
The following online events were recently hosted. Program highlights will be posted here soon. Please check back again.
Holding Back or Holding On? Relationships and Intimacy After Cancer Treatment
Thursday, October 6, 2022, 11:30am to 12:30pm
Guest Speaker: Dr. Carey Roth Bayer, EdD, Med, BSN, RN, CSE
A 3 Course Event: "Help Yourself" to Ideas, Options and Benefits of Healthy Eating
Are you looking for fresh ideas for eating healthier? Wellstar cancer survivorship & support services teams help you navigate from diagnosis through treatment and survivorship.
October 19 – 11am – Noon
– Relationship between cancer and healthy weight
October 26 – 11am – Noon
– Myths and benefits of plant-based diets
November 2 – 1pm – 2pm
– Wellstar Chef Gwen Chambers provides a demonstration.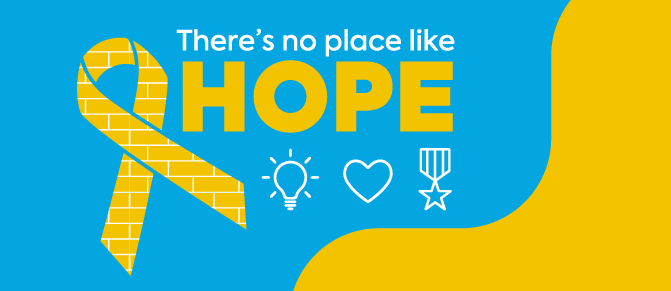 Wellstar Celebrates National Cancer Survivors Day, Offering Hope to the Community
Wellstar honors the bravery and strength of survivors every day. This National Cancer Survivors Day, we are proud to pay tribute to people who have conquered cancer while offering hope to those still fighting.
Learn more
Many different people at Wellstar help people face cancer with confidence.
Nurse navigators
Many of our patients could not imagine care without their nurse navigator. Nurse navigators are registered nurses trained in specific clinical areas who bring a highly personalized level of guidance and support to each patient and family. We're with you from initial diagnosis through post-treatment follow-up.
Learn more about nurse navigators at Wellstar.
Genetic counselors
Many people find that working with our board-certified genetic counselors can alleviate some of the anxiety associated with a cancer diagnosis. Information is a powerful tool that can help patients understand their disease and participate in treatment, including screening plans, lifestyle changes and medical and surgical options.
Learn more about our Genetic Risk Assessment Program.
Registered oncology dietitians
Our registered dietitians specialize in oncology nutrition to maximize nutritional status before, during and after treatment. People with cancer may benefit from:
Nutrition counseling
Meal plans
Educational programs
Tube feeding management
Oncology social workers
Our oncology social workers focus on strategies to empower and improve the quality of life for people with cancer and their families during treatment and beyond. Support from an oncology social worker can include short-term counseling, groups and connections to psychological therapy. Cancer can affect many different parts of life. We can help you adjust to your diagnosis and provide guidance and education about sharing information with your family, friends, and community. We also assist patients by connecting you with community resources and helping you navigate financial programs and helpful services.
Psychological and psychiatric therapy
Meeting with a psychologist or psychiatrist can help people cope with the emotional side of cancer and treatment side effects. At Wellstar, there are psychologists and psychiatrists who specialize in working with people who have cancer. Often, these specialists help people manage pre-existing conditions such as depression and anxiety too.

Our oncology psychologists work with individuals, couples and families to encourage coping and problem-solving, relaxation, stress reduction and improved well-being.

Many people with cancer experience depression, anxiety and fatigue. Our oncology psychiatrists assess symptoms and manage the medical treatment of these symptoms.


Physical therapists & speech therapists
Physical therapists and specialists for speech and swallowing, lymphedema and pelvic floor therapy help people with cancer to improve their quality of life at Wellstar locations across Georgia.
Learn more about cancer rehabilitation at Wellstar.
Palliative care specialists
Our palliative care physicians are specially trained in complex symptom and pain management for people with cancer. Throughout your treatment, we work with you to manage pain and symptoms such as constipation, diarrhea, nausea, sleeplessness, anxiety, depression, stress, and other symptoms related to cancer.
More support
Alongside these support services, we also offer integrative therapies - such as yoga and art - to reduce a patient's side effects and improve well-being during and after treatment.
Learn more about integrative therapies.
No matter what kind of support you may need, every member of your personalized care team at Wellstar is here to help you face cancer with confidence.