Wellstar Genetic Risk Assessment Program
The Wellstar Genetic Risk Assessment Program serves people with hereditary risk factors or a family history of cancer and heart problems as well as couples and expecting mothers with prenatal or preconception concerns.
Program Video
Our Genetic Risk Assessment Program determines if you may develop or carry certain genetic disorders. Whether you're concerned about your medical history or planning to start a family, genetic testing can identify potential risks and give you a better picture of your health.

Patients work with genetic counselors and medical geneticists who specialize in evaluating, diagnosing, managing, treating, and counseling individuals of all ages with hereditary disorders. We focus primarily on hereditary cancer, as well as prenatal and cardiac genetic disorders. Our team serves the most patients in Georgia and provides these services to patients across their lifespan.
The genetic counseling experience
Using a compassionate approach, Wellstar genetic counselors ensure patients have the information they need to make an educated decision about genetic testing. Our team supports you every step of the way, answering questions and often working through complicated emotions.
What to expect at your first appointment
We offer to meet with patients and family members in person or virtually. We will conduct a detailed personal and family medical history, going back at least three generations. Based on the results, our team can determine the possibility of a hereditary predisposition to a particular condition.

The genetic counselor may recommend testing to determine if a condition is hereditary. If you decide to be tested, your counselor will help you understand your results, answer questions and recommend medical treatment options, if necessary. You will also discuss how your results may be communicated to you and your medical team.
Insurance coverage
Genetic testing is covered by most insurance plans. Prior to testing, the genetic testing lab will conduct insurance verification. Genetic information revealed by testing is private, protected by law and will not affect your health insurance status.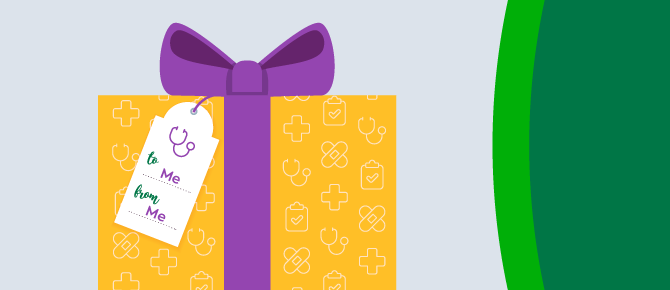 Give Yourself the Gift of Health
Wellstar health experts warn it can be all too easy to put off your wellness. Perhaps the perfect gift isn't something wrapped with a bow — it's putting your health first.
Learn more