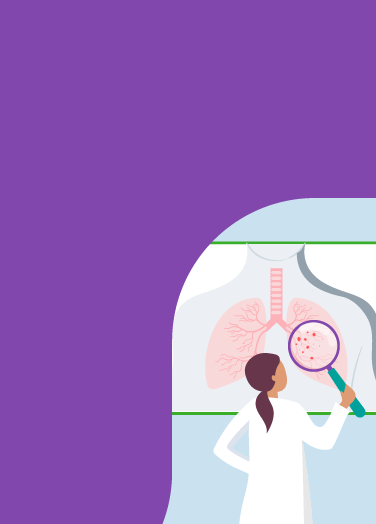 Wellstar Thoracic Surgery
Wellstar's top-rated thoracic surgeons have extensive experience managing a broad range of benign and malignant conditions of the lung and airway, heart, esophagus and chest wall.
Advanced Surgical Options
Thoracic surgery involves the thoracic—or chest—cavity. Our expert thoracic surgeons at Wellstar specialize in treatment of the lungs, esophagus, chest wall, pleura and mediastinum (a cavity between parts of an organ, such as the lungs).
Our board-certified thoracic surgeons are conveniently located around metro Atlanta, keeping the care you need close to home. We offer a variety of minimally invasive and robotic surgery options, reducing pain and the length of a hospital stay—helping you get back to your everyday routine sooner.
Efficient, expert care
When lung cancer is suspected, the healthcare providers of our Lung Cancer STAT Clinic use a multidisciplinary approach. Experts including thoracic surgeons, pulmonologists, medical oncologists and radiation oncologists meet together with you to create a personalized care plan on a single visit, speeding the time between diagnosis and treatment. Collaboration between specialists improves the accuracy of diagnoses and the staging of cancer treatment, as well.
Conditions We Treat
Achalasia
Chest wall tumors
Empyema
Esophageal cancer
Esophageal diverticulum
Hiatal hernia
Lung nodules
Mediastinal tumors
Pneumothorax
Pleural effusions
Rib fractures
Thymoma
Services & Procedures
Lung Surgeries
Lobectomy, pneumonectomy & wedges
Lung biopsies
Pneumothorax, emphysema
Esophageal Surgeries
Esophageal cancer
Achalasia
Esophageal diverticulum
Dysmotility disorders
Thoracic Surgeries
Hiatal hernia repair
Thymectomy
Minimally invasive and robotic procedures
Video-assisted thoracoscopic surgery (VATS) procedures
Laparoscopic procedures
Thoracic Surgery Locations
Currently showing
4

total listed locations