Radiation Oncology
Radiation oncology, also known as therapeutic radiology, combines state-of-the-art equipment and advanced technology with compassion to provide the highest level of care for patients with cancer and some benign conditions.
Expert Radiation Therapy to Treat Cancer
Wellstar's skilled radiation oncologists are part of a multidisciplinary team of cancer experts who collaborate to treat people with cancer and other benign conditions. Radiation oncologists specialize in treating cancer and reducing pain with
radiation therapy
, high-energy X-rays that kill all types of cancer cells. Treatment is delivered in a compassionate, supportive environment where patient comfort always comes first. At Wellstar, cancer care is compassionate and collaborative, with physicians and team members dedicated to the best outcomes for our patients.
What we treat
Our radiation oncologists treat many types of cancer, and some benign conditions, too, including:
Acoustic neuroma
Brain & spine tumors
Breast cancer
Cervical cancer
Colorectal cancer
Head and neck cancer
Liver cancer
Lung cancer
Lymphoma
Pancreatic cancer
Prostate cancer
Sarcomas
Thyroid cancer
Trigeminal neuralgia
Learn more about Wellstar's advanced cancer-fighting radiation therapy techniques such as stereotactic radiosurgery delivered by CyberKnife and TrueBeam technologies and more.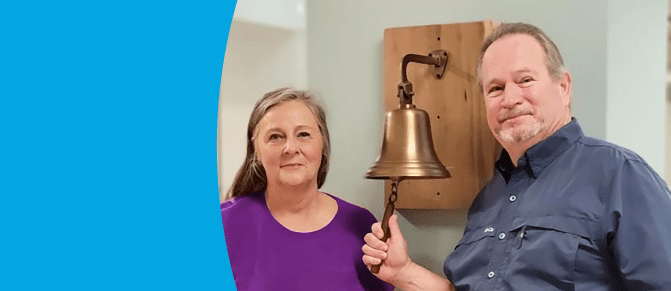 GREGCare
Like his family's land, Greg maintains his body with care, especially after his prostate cancer diagnosis, which he navigated with his Wellstar team.
Read his story
---