Colorectal Cancer Care
World-class care for colorectal cancer in your community.
Comprehensive Care by Colorectal Cancer Experts
Colon cancer and rectal cancer are often referred to as colorectal cancer, because they are both located in the gastrointestinal (GI) track. Both of these cancers share certain features, such as beginning as polyps in the colon. Together, these types of cancer are the third most commonly diagnosed cancer in the U.S.

At Wellstar, patients have access to the most comprehensive care for colorectal cancer, including genetic testing, clinical trials and the highest level of complex surgical procedures. Our specialists work collaboratively and follow the latest evidence-based practices to treat GI cancers. Our approach gives each patient the most personalized care.

The most effective treatment plans for rectal cancer and colon cancer differ greatly.
Follow the paths below to learn more about treatment for specific types of colorectal cancer:
Do you have a family history?
Are you concerned about your family history of colorectal cancer? If your parent, sibling or child have had colorectal cancer, you are two to three times more likely to develop it yourself—compared with someone with no family history. Wellstar's genetic counselors can help you determine if you're a candidate for genetic testing and can discuss how it may benefit you and your family.

Learn more about Wellstar's Genetic Risk Assessment program.
Get screened
Identifying colorectal cancer early through regular screening is proven to save lives. Colorectal cancer is potentially curable when detected in earlier stages. Our colorectal screening coordinators are here to help patients navigate the screening options, discuss who should be screened—and when—and help you make an appointment.

Learn more about Wellstar's Colorectal Cancer Screening program.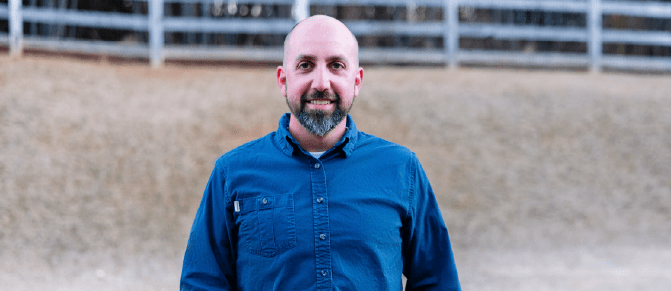 ScottCare
When Scott Hullihen needed expert cancer care, he was referred to Wellstar's Rectal Cancer Multidisciplinary Program, the first and only treatment center in metro Atlanta accredited by the National Accreditation Program for Rectal Cancer (NAPRC).
Read his story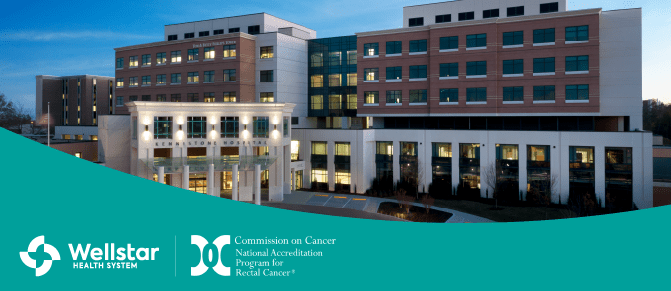 Wellstar Kennestone Hospital Earns Accreditation for Rectal Cancer Program
This accreditation demonstrates Wellstar's commitment to providing personalized, high-quality cancer care close to home for patients in Georgia.
Learn more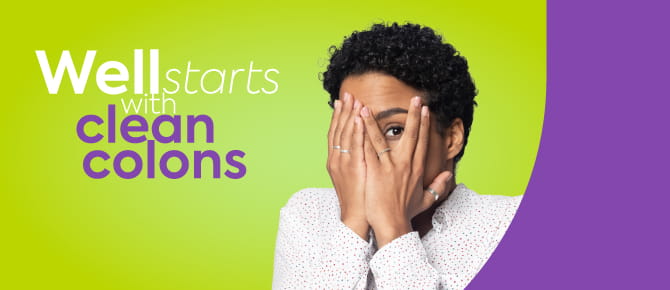 Well Starts with Clean Colons
For many people, talking about colon health can be a little uncomfortable. However, being proactive about your well-being with preventative care can help catch colorectal cancer or another serious condition early, often before it becomes a bigger problem.
Learn more