Colon Cancer Care
People with colon cancer are supported with collaborative, personalized care at Wellstar.
Comprehensive Colon Cancer Care
At Wellstar, people with colon cancer have highly coordinated and collaborative care—close to home. Our multidisciplinary team of gastrointestinal (GI) cancer experts offers the most advanced diagnostics, treatments and clinical trials. People cared for here have access to the largest volume genetics program in the state.


Multidisciplinary GI tumor board
Our GI cancer specialists stay on the forefront of screening, diagnosis and evidence-based treatment for people with colon cancer. Patients benefit from our multidisciplinary GI tumor board, where physicians meet to diagnose and design treatment plans together.


Nationally-recognized cancer care
Wellstar is accredited by the Commission on Cancer (CoC), a program by the American College of Surgeons (ACS) and is the recipient of the organization's Outstanding Achievement Award, the highest honor awarded to a cancer program in the United States.


Our experts have experts
Wellstar is the first health system in Georgia that is a member of the Mayo Clinic Care Network. Through this relationship, our GI cancer experts have a direct connection to Mayo Clinic specialists and can request eConsults — virtual second opinions — from Mayo Clinic specialists at no additional cost to patients..

---
Screening Identifies Colon Cancer Early at Wellstar
Colon cancer that is found in its earliest stages is highly curable, underscoring the importance of regular screening. Screening should happen at regular intervals, before symptoms are ever experienced.
Types of colon cancer screening
People have options for colorectal cancer screening and it's important to know that some screening tests have more benefits than others. Our cancer experts say the most important thing for your health is to get screened, whichever test you choose. Talk to your primary care physician about the best time to begin screening and which test is right for you.

Our team considers the colonoscopy the gold standard because it offers the ability to remove pre-cancerous polyps, completely preventing colon cancer.

Other screening tests are available such as the Fecal Immunochemical Test (FIT) and the stool DNA test. The FIT test detects blood in the stool. The stool DNA test looks for genetic mutations in the stool specimen. These tests have varying detection rates for identifying colon cancer but are less accurate at finding pre-cancerous colon polyps. A positive test will require a colonoscopy.
Should you be screened?
Learn more about colorectal cancer screenings at Wellstar, including when screening is recommended and the closest location to you.
Genetic Testing for Colon Cancer at Wellstar
Approximately 10% of all cancers of the gastrointestinal (GI) tract are caused by a hereditary cancer syndrome. Home to the largest volume cancer genetics program in the state of Georgia, Wellstar identifies hereditary cancer syndromes that increase the risk of having colon cancer or other types of hereditary cancer. When appropriate, preventative screening and surgical options may help reduce the likelihood of future cancers within a family.

Every patient who has surgery for colon cancer at Wellstar is automatically screened for hereditary cancer syndromes, which include testing for Lynch syndrome—the most common.

Further genetic counseling is offered to:
Patients who have more than one cancer that is related to a hereditary syndrome.
Patients with an abnormal pathology screen.
Patients with an early onset colorectal cancer, usually diagnosed at age 50 or younger.
People with a family history of the same or related cancers (such as uterine, ovarian, stomach or pancreatic cancer).
Your board-certified genetic counselor will take a detailed family and medical history and if it is appropriate, will discuss genetic testing options. Genetic counseling and testing is typically covered by insurance if it is considered medically necessary.

Learn more about the Wellstar Genetic Risk Assessment program.
Clinical Trials and Research for Colon Cancer
Our patients have access to the latest clinical trials for colon cancer, participating in groundbreaking local, regional and national studies. Wellstar's clinical research team has a strong track record of choosing impactful studies to participate in.

For example, Wellstar was one of the first cancer treatment centers in the country to offer immunotherapy for colon cancer. This study—known as the KEYNOTE-177 trial from Merck—led to the first approval of immunotherapy in colon cancer by the FDA in 2020, specifically for metastatic colon cancer with DNA mismatch repair deficiency. Wellstar patients had access to this treatment four years before FDA approval.
Diagnosis for Colon Cancer at Wellstar
Colon cancer is typically diagnosed when a colonoscopy finds cancer inside of a polyp, or as a mass in the colon when:
A patient is asymptomatic (has no symptoms) and has a screening colonoscopy.
Someone has symptoms and has a diagnostic colonoscopy.
Symptoms of colon cancer can include:
A persistent change such as constipation, diarrhea or a change in the stool's consistency.
Rectal bleeding or blood in the stool.
Discomfort such as cramps, gas or pain in the abdomen.
A bowel that does not feel completely emptied.
Unexplained weight loss.
Fatigue or weakness.
At Wellstar, patients who are found to have cancer, superficial cancer or pre-cancerous polyps follow an evidence-based treatment path to have the best outcomes:
When you have polyps

The goal of having a colonoscopy at regular intervals is to recognize polyps or cancer earlier, when more treatable. During a colonoscopy, gastroenterologists check for precursor lesions—or non-cancerous polyps—which can be removed endoscopically at the time of the colonoscopy before they turn into cancer.

When you have superficial cancer in a polyp

When polyps with superficial cancer are identified during a colonoscopy, Wellstar offers minimally-invasive treatment options, which depend on the size and location of the polyps. Available techniques to treat this type of cancer include endoscopic mucosal resection (EMR) performed by an advanced endoscopist or trans anal minimally-invasive surgery (TAMIS) performed by a colorectal surgeon. After these procedures, patients will need to have follow-up colonoscopies more often but typically don't require further treatment.

When you have a colon mass

When a patient has a large mass in the colon, it is biopsied, and pathologists take a closer look to see if there are genetic mutations. A patient will also have a computed tomography (CT) scan of the chest, abdomen and pelvis to help stage the disease, learning if the tumor is localized or if it has spread to other parts of the body. This information helps physicians decide on the best treatment plan.
Read more about treatment for colon cancer by clicking on the tab to your left.
Colon Cancer Treatment at Wellstar
To give patients a chance at the best outcomes, our colon cancer specialists work closely in a multidisciplinary team to provide evidence-based, high-quality colon cancer care at Wellstar.

Our GI cancer experts meet regularly to collaborate and stay up-to-date on the National Comprehensive Cancer Network (NCCN) Guidelines. Some treatments may be more effective than others based on a variety of information, including a patient's age, personal and family history as well as the stage of their cancer and other data found in their pathology report.
Treatment for a localized tumor in the colon
When a tumor is localized to the colon and hasn't spread to other parts of the body, a patient typically benefits from having a colon resection surgery first, which may be followed by chemotherapy.

When a patient has a colon resection, the part of the colon with cancer is removed and the healthy ends are rejoined. This procedure can be performed as an open or minimally-invasive surgery. Wellstar surgeons who perform minimally-invasive colon cancer surgery have a high volume of experience in both laparoscopic and robotic-assisted colon resections. Our surgeons who perform robotic-assisted colon resections have access to the latest state-of-the-art da Vinci surgical systems.

After the surgery, the entire tumor is evaluated by a skilled Wellstar pathologist who runs molecular tests, protein studies and sometimes, next generation sequence studies. These tests provide detailed information to help optimize each patient's personalized treatment plan. The pathology report may reveal information that supports additional therapy, which may lower the risk of the cancer returning.

For patients with specific biomarker testing results, targeted therapy may be the most beneficial treatment.

In some cases, adjuvant therapy is administered for three to six months as chemotherapy. This traditional cancer drug treats the whole system, and is proven to improve outcomes in colon cancer care.
Treatment for metastatic colon cancer
If a patient is found to have metastatic colon cancer—cancer that has spread to other areas of the body—a different treatment path can be more effective. Treatment options can include chemotherapy, targeted therapies like immunotherapy, radiation or surgery.
Surveillance
After a patient completes the full course of treatment, they can expect to continue to see their gastroenterologist, who helps manage their surveillance after surgery and continues to monitor for cancer in the future.
Support for People with Colon Cancer
We recognize that people with colon cancer need support beyond medical treatment. At Wellstar, you'll be surrounded with a compassionate team of cancer surgeons, medical oncologists and cancer-specific support team members. Our patients experience a highly personalized level of guidance and support by GI cancer-specific
nurse navigators
, as well as
oncology-specific dietitians
,
social workers
,
psychologists
,
psychiatrists
and
counselors
.
Symptom management & mental health support
Many patients with colon cancer experience painful blockages and distress due to the colon cancer itself as well as pain and fatigue as result of treatment. Highly specialized
palliative care physicians
work with patients to
manage symptoms and side effects
. The goal of these specialists is to improve your quality of life. A variety of symptom-controlling techniques may be used and managed, including drugs, diet and nutrition as well as fluid and electrolyte balance.
Our patients can also work with oncology-specific psychological
psycho-oncology team members
such as a
psychologist
,
psychiatrist
or
counselor
.
Your nurse navigator can also connect you with our
cancer support groups
, which can offer a safe place to share what you're going through and help you gain confidence to keep moving forward.
Learn more about our support services for people with cancer.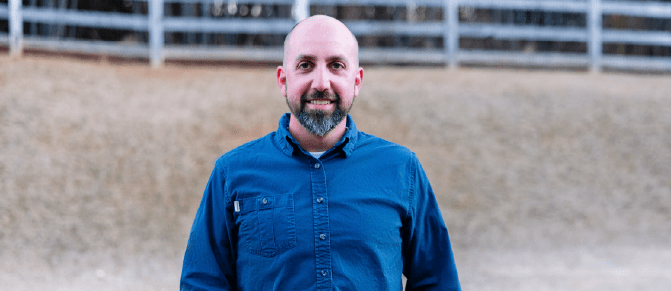 ScottCare
When Scott Hullihen needed expert cancer care, he was referred to Wellstar's Rectal Cancer Multidisciplinary Program, the first and only treatment center in metro Atlanta accredited by the National Accreditation Program for Rectal Cancer (NAPRC).
Read his story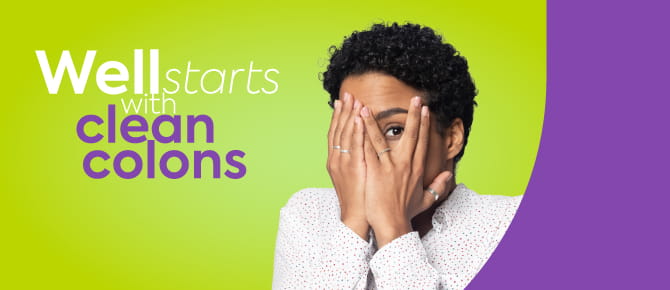 Well Starts with Clean Colons
For many people, talking about colon health can be a little uncomfortable. However, being proactive about your well-being with preventative care can help catch colorectal cancer or another serious condition early, often before it becomes a bigger problem.
Learn more