Endometrial Cancer
Women with endometrial cancer – also known as uterine cancer – can have specialized gynecologic oncology care at Wellstar.
Endometrial Cancer Care by Gynecological Cancer Experts
Whether you have endometrial cancer – the most common gynecological cancer – or a rarer form of uterine cancer such as uterine sarcoma, our team of physicians will help you get the treatment you need quickly and with compassion.

Cancer experts who focus on the female reproductive system are called gynecologic oncologists. Patients at Wellstar have access to these specialists, who have a higher degree of training and experience in this field than what is typical in a community setting. Here, you get top treatment from caring gynecologic cancer experts, the most advanced surgical robotic technology, clinical trials and personalized medicine close to home.


Multidisciplinary care for better outcomes
We believe collaboration by experienced gynecological cancer experts leads to better outcomes. That's why people with endometrial cancer benefit from our team of specialists coming together to diagnose, stage and design treatment plans. Our Gynecological Tumor Board is made up of gynecological oncologists, radiation oncologists, pathologists and genetic specialists.


Our experts have experts
Wellstar is the first health system in Georgia that is a member of the Mayo Clinic Care Network, giving our uterine cancer experts a direct connection to Mayo Clinic specialists. Physicians and patients can request eConsults — virtual second opinions — from Mayo Clinic specialists at no additional cost to patients.


Nationally Recognized Care
Wellstar is accredited by the American College of Surgeons (ACS) Commission on Cancer (CoC) program and is the recipient of the COC's Outstanding Achievement Award, the highest honor given to a cancer program in the U.S.
Diagnosis for Endometrial Cancer
Women are typically diagnosed with endometrial cancer after they experience symptoms such as vaginal bleeding after menopause.
Symptoms of endometrial (uterine) cancer
are:
Vaginal bleeding after menopause (most common)
Excessively heavy menstrual cycles
Abnormal bleeding between periods
Pelvic pain (less common)
Discharge or pain with intercourse (less common)
Because symptoms are common with cancers of the uterus, this type of cancer is often diagnosed early and can be cured with surgery.
Endometrial cancer biopsy
When a patient's gynecologist learns of these symptoms, an endometrial biopsy is a standard test to detect uterine cancer. In this in-office procedure, we take a sample of tissue from the lining of the uterus.
Hysterectomy
In rare cases, we find uterine sarcomas after a person undergoes a hysterectomy that is performed because of abnormal bleeding or pain.
Transvaginal ultrasound
In some cases, your physician may perform a transvaginal ultrasound in the office. This procedure gives your gynecologist a clearer look at the uterus lining and thickness, which can help rule out other conditions.
Dilation & Curettage (D&C)
Sometimes, if enough tissue cannot be obtained from the in-office biopsy or if the results are unclear, your gynecologist may need to perform a surgical procedure called a dilation & curettage (D&C).
Pathology & diagnosis
Pathologists examine the tissue from the biopsy or the D&C to determine if a patient has endometrial cancer. It typically takes about a week for the patient to receive results.
Low-risk vs. high-risk endometrial cancer
The pathology report reveals the type of endometrial cancer a patient has and whether she has high-risk or low-risk cancer. In rare cases, women will be diagnosed with other subtypes of uterine cancer. Our specialists can treat low-grade sarcomas and rare endometrial subtypes, including high-grade sarcomas, serous carcinoma and clear cell carcinoma. This information is important in determining the course of treatment.
Patients who have low-risk endometrial cancer have slow-growing cancer that often takes years to develop. It is most usually associated with obesity. This low-grade endometrial cancer is often curable with surgery. We also treat hyperplasia, which is a precursor to low-grade uterine cancer.


Someone with high-grade endometrial cancer is at a higher risk for cancer spreading to other areas of their body. It is typical to have surgery with preoperative imaging studies to determine how far the cancer has spread.
Imaging: CT/PET
A variety of imaging studies can be useful in staging cancer in patients who have high-grade endometrial cancer. Imaging studies may include a
computed tomography (CT)
scan of the chest, abdomen or pelvis. These scans deliver more detailed and precise images than an X-ray.
Sometimes, your physician may order a
Positron Emission Tomography—Computed Tomography (PET/CT)
scan or PET/CT scan. This scan has made the detection of cancer even more accurate. PET/CT technology can identify smaller tumors in earlier stages with less time in the exam room.
Wellstar Kennestone Hospital
was one of the first hospitals in the country to install a state-of-the-art digital PET/CT.
Staging
Staging helps determine how far the cancer has spread and gives physicians important information to design a personalized treatment plan for each patient.

Complete staging typically happens after a patient has surgery. A pathologist runs tests on the tumor after it is removed. Using biomarker testing, Wellstar pathologists look for genes and proteins that provide detailed information about a patient's cancer. If specific markers are identified, targeted drugs for particular tumor markers are the most effective treatments.

One of the markers pathologists look for is called mismatch repair deficiency (dMMR or MMR-D). It is commonly found in the cancers of people with a Lynch syndrome gene mutation.


Genetic Testing for Endometrial Cancer
Around 5-10% of women with endometrial cancer have a hereditary cancer syndrome – a gene mutation found in closely related individuals at ages that are younger than typical for this type of cancer.
Lynch syndrome
is the most common hereditary syndrome that increases the risk of endometrial cancer, colon cancer and several other cancer types. Lynch syndrome is caused by mutations in one of the mismatch repair genes (MLH1, MSH2, MSH6, PMS2 or EPCAM). When someone has a mismatch repair mutation, they have up to a 60% lifetime risk of uterine cancer; an 80% lifetime risk of colon cancer; and an increased risk for stomach cancer, ovarian cancer, and others.
Numerous other genes are also known to increase the risk for endometrial cancer. Many of these genes are newly identified and cause a modified risk for cancer. Others are part of rare hereditary cancer syndromes that may increase the risk for various types of cancer.
Should you be screened for hereditary cancer?
Home to the
largest volume cancer genetics program in the state of Georgia
, our genetics team helps patients identify hereditary cancer syndromes that increase the risk of having cancer. When appropriate, preventative screening and surgical options may help reduce the likelihood of future cancers within a family.
At Wellstar, all patients who have surgical resection for uterine cancer will have the pathology specimen screened for signs of uterine cancer. Patients are typically referred for a genetics evaluation if this screen is abnormal or there is a significant personal or family history of colon, ovarian, breast, stomach, pancreatic or other related cancers.
We offer genetic counseling for uterine cancer to people with:
Pathology screens that show a mismatch repair deficiency
More than one cancer that is related to a hereditary syndrome (such as uterine, ovarian, colon, stomach or pancreatic cancer)
Close relatives diagnosed with endometrial cancer under the age of 50
A family history of the same or related cancers (such as uterine, ovarian, colon, stomach or pancreatic cancer)
Two or more relatives with Lynch syndrome-related cancers
Your board-certified genetic counselor will take a detailed family and medical history and if appropriate, will discuss genetic testing options. Genetic counseling and testing are typically covered by insurance when it is considered medically necessary.
Learn more about our Genetic Risk Assessment Program.

Endometrial Cancer Treatment
When endometrial or uterine cancer is diagnosed, patients are referred to a gynecological oncologist to manage their care. Gynecological oncologists are experts in caring for patients with cancer of the female reproductive system. These specialists typically coordinate all aspects of a patient's care, from diagnosis and treatment to support and surveillance.
These specialists perform surgery, stage the cancer to determine how much it has spread and administer chemotherapy, targeted therapy and immunotherapy when needed. When patients qualify, these specialists can enroll them in clinical trials.
Surgery: minimally-invasive hysterectomy
Typically, patients with both low-grade and high-grade uterine cancer are candidates for a hysterectomy. When performing this procedure, our gynecologic oncologists completely remove the uterus, cervix, ovaries, fallopian tubes and sentinel lymph nodes. We:
Utilize the most advanced, minimally-invasive surgical technology such as the robotic da Vinci surgical system and laparoscopic techniques.


Reduce post-operative complications by removing fewer lymph nodes. We accomplish this by locating and removing what are known as the sentinel lymph nodes - the first lymph nodes into which the cancer drains - making them the most impactful lymph nodes to remove.
After a patient's surgery, we test the tumor to help determine the stage of the cancer. The results of the pathology report help your gynecologic oncologist determine the best treatment for you moving forward.
Active surveillance for endometrial cancer
Surgery is typically curative for patients with low-grade endometrial cancer and there is a low risk for recurrence. After surgery, patients with low-risk uterine cancer are often candidates for active surveillance. They check in with their physician to monitor their uterine health at regular intervals for five years following their surgery. We typically do not recommend imaging during active surveillance, as studies have shown that it does not improve outcomes for patients with low-grade endometrial cancer after surgery.
Radiation therapy for uterine cancer
When someone's pathology suggests a higher risk of recurrence – or the cancer returning – radiation therapy can significantly reduce the risk. We follow evidence-based guidelines to evaluate whether radiation therapy may be beneficial. A patient's pathology provides information that we consider along with their age and other risk factors.
High-dose rate brachytherapy
Data shows that most recurrences of endometrial cancer occur in an area called the vaginal cuff, which is the area at the top of the vagina. Vaginal brachytherapy is a type of internal radiation that targets this localized area with a high radiation dose in a short period. The most significant benefit of this type of radiation is that it limits exposure to healthy tissues and organs near the treated area.

We use computed tomography (CT) scans to design an individualized plan that most effectively targets the cancer.

During this session, the patient will have a cylinder device fitted for comfort and effectiveness placed into her vagina. Patients typically need at least one to two sessions per week for three weeks. Depending on personal factors, our radiation oncologist may change the timing or number of the treatments. They will talk with you about what to expect.


External beam radiation therapy (EBRT)
For patients with a tumor in their lymph nodes or other high-risk cancers, external beam radiation therapy (EBRT) may be recommended. This traditional course of radiation is typically delivered to the pelvis and para-aortic lymph nodes for five days a week for up to five weeks.

Wellstar radiation oncologists have various techniques to deliver EBRT, including 3D conformal radiation therapy guided by CT scans.

If necessary, radiation oncologists can use intensity modulated radiation therapy (IMRT). With IMRT, the radiation dose conforms more precisely to the tumor assisted by computer-controlled, movable "leaves" that mimic the tumor's shape. This technology allows a higher dose of radiation to be delivered to the cancer while decreasing the dose to surrounding healthy tissue.


Other therapies & clinical trials
For patients with
higher-risk cancer
, gynecologic oncologists administer
chemotherapy
,
targeted therapy
and
immunotherapy
. These patients typically have metastatic or recurrent endometrial cancer. People with high-risk uterine cancer can also benefit from pioneering treatment with access to
NRG Oncology-sponsored
clinical trials
through a partnership between the
Wellstar Research Institute
and
Mayo Clinic
.
Support services for women with endometrial cancer
Women with endometrial cancer have access to a full range of support services, coordinated by your Wellstar nurse navigator.
In many cases, individuals with endometrial cancer require minimal treatment and benefit from fewer support services. However, when more treatment is needed, it can be helpful to attend cancer support groups and to work with various Wellstar cancer support team members, such as:
Financial counselors
Physical therapists who specialize in pelvic floor or lymphedema therapy
Registered oncology dietitians
Oncology social workers
Psychologists
Psychiatrists
Palliative care specialists
Every member of your personalized care team at Wellstar is here to help you face cancer with confidence.
Learn more about our support services for people with cancer.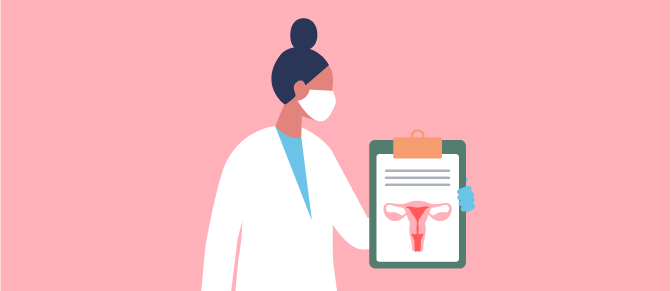 BOOSTYOURGYNIQ
It is more important than ever for women to brush up on their health IQ to help stay ahead of gynecological health issues. The more you know could potentially save your life one day.
Learn More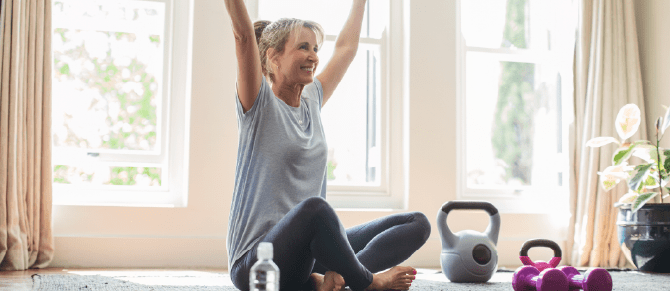 KNOWTHESIGNS
It's important to know the warning signs of ovarian cancer — and other gynecological cancers that don't have screening tests — and to do what you can to prevent them.

Learn More