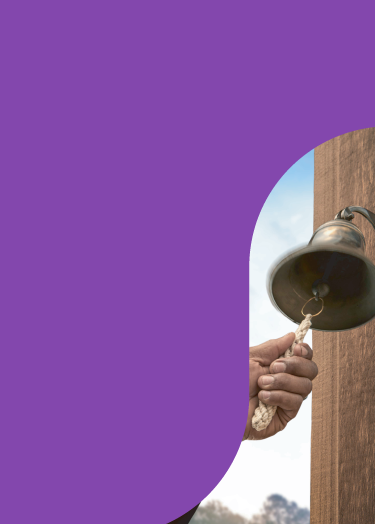 Cervical Cancer Care
Women can have the most advanced level of cervical cancer care by gynecologic oncologists and a comprehensive support network at Wellstar. Every member of your team is here to help you face cancer with confidence.
Advanced Care for Better Outcomes
Women with cervical cancer have skilled and compassionate care by cervical cancer experts — or gynecologic oncologists — at Wellstar. These specialists have additional training and expertise in female reproductive system cancers. Research shows that women with cancer who receive treatment by a gynecologic oncologist live longer.

We believe it's essential to provide whole-person care for our patients through a comprehensive support network. Our gynecologic oncologists collaborate with genetic specialists, nurse navigators, radiation oncologists and pathologists during a Gynecological Cancer Tumor Board. They meet regularly to provide expert cervical cancer care close to home. Together, this multidisciplinary team creates an evidence-based, personalized care plan for each person, which may include:
Minimally-invasive surgery

Fertility-sparing surgery

Traditional open staging surgery

Radiation therapy with or without chemotherapy

Systemic therapies, such as chemotherapy, targeted therapy or immunotherapy

Clinical trials available through the Wellstar Research Institute, affiliated with Mayo Clinic and NRG Oncology
A robust network of support, including nurse navigation, cancer support groups, symptom management and more
Nationally-recognized cancer care
Wellstar is accredited by the
Commission on Cancer (CoC)
, a program by the American College of Surgeons (ACS), and is the recipient of the organization's
Outstanding Achievement Award
, the highest honor awarded to a cancer program in the United States.
Vaccinate to Prevent Cervical Cancer
Most types of cervical cancer are now entirely preventable.

Cervical cancer typically affects women between 30 and 50 years of age. Younger women are also at risk. Prevention works best when it starts early. The human papillomavirus (HPV) vaccine prevents cervical cancer. It is recommended to give the vaccine to children around 11 or 12, but can be given as early as nine years of age.
If not previously vaccinated, the HPV vaccine is strongly recommended for everyone through the age of 26. A pediatrician, primary care provider, gynecologist or many pharmacists and healthcare providers in public health departments can administer the vaccine. The FDA also approved the vaccine for men and women ages 27-45, for whom there is still a relative benefit.
HPV vaccines provide close to 100% protection against infections and precancers caused by HPV. According to the
Centers for Disease Control & Prevention
, HPV infections and cervical precancers (abnormal cells on the cervix that can lead to cancer) have dropped significantly since the vaccine has been in use in the United States. In the first 10 years after people began to receive the vaccination, infections with HPV types that cause most HPV cancers and genital warts dropped by 86% in teen girls and 71% in young adult women.
Screening Identifies Cervical Cancer Earlier
Women can be screened for cervical cancer at regular intervals. There are three strategies available for screening for cervical cancer:
A human papillomavirus screening (HPV) test looks for HPV, which can cause the cells to become cancerous.
Another screening option is co-testing with HPV testing and cervical cytology. Cervical cytology is the traditional Pap smear, which looks for precancers or cell changes on the cervix.
Having a cervical cytology or a Pap smear alone is the third option for screening for cervical cancer
Most health plans cover preventative care services — like vaccines and screening tests — at no additional cost. For people without insurance, Wellstar Medical Group practices have low-cost annual exams that include evaluation for cervical cancer and a Pap test if it is medically appropriate.
Cervical Cancer Signs & Symptoms
Cervical cancer does not typically cause symptoms at first which is why it is important to see your primary care provider to screen for cervical cancer on a regular basis.
Symptoms and signs of cervical cancer can include
:
Abnormal bleeding between periods
Painful intercourse or bleeding after intercourse
Vaginal discharge that is watery and bloody and possibly heavy or with a foul odor
Vaginal bleeding after menopause
Pelvic pain
If you have
mild or moderate symptoms that are persistent — lasting for at least 12 days in a month — or get worse over time
, you should see your primary care or women's healthcare provider, who will refer you to a gynecologic oncologist if further evaluation is needed.
Cervical Cancer Diagnosis
Women's healthcare providers often discover cervical cancers before being seen or felt. Screening leads to early detection. If a patient is experiencing symptoms of cervical cancer, her physician may conduct a:
Screening test: HPV test, screening Pap or both at a routine exam. If there are any abnormalities in the Pap smear, your OBGYN would then perform a procedure that uses a special microscope called a colposcope.
Physical exam: If your doctor notices any visible abnormalities of the cervix, they refer you to a specialist for further evaluation.
Colposcopy: A procedure that uses a special microscope (a colposcope) allows your doctor to examine the cervix for abnormal cells.
Biopsy: A procedure to remove a sample of unusual cells from your cervix using special tools. Doctors often perform a biopsy at the time of colposcopy. In some cases, if a larger biopsy is needed, it is collected through a cone biopsy (conization) in the operating room. A cone biopsy involves taking a cone-shaped cervix sample that includes deeper layers of cervical cells for laboratory testing.
There are two main types of cervical cancer. These are squamous cell carcinoma, which accounts for approximately 80%, or adenocarcinoma, about 20% of cases.
Cervical Cancer Staging
When you receive a cervical cancer diagnosis, your physician will categorize it by its current stage. Each stage describes how large the tumor is and whether it has spread to other parts of the body. Information learned in the staging process helps gynecologic oncologists map out your personalized treatment plan.
Cervical Cancer Treatment
Women with cervical cancer are referred to a gynecologic oncologist to manage all aspects of their care.

Your treatment plan will depend on several factors, ranging from the cancer stage to other health conditions you may have. Treatments may include surgery, radiation therapy combined with chemotherapy or chemotherapy alone. Gynecologic oncology clinical trials are offered through the Wellstar Research Institute, affiliated with Mayo Clinic and NRG Oncology.


Surgery for Cervical Cancer
Our gynecologic oncologists recommend evidence-based treatment paths to help patients have the best outcomes. It is typical for women with early-stage cervical cancer to have surgery.
Fertility-sparing surgery
Cone biopsy. A microscopic cervical cancer can be removed with a cone biopsy, which cuts away a deeper sample of cervical tissue but leaves the cervix intact. Having this procedure means pregnancy is an option in the future.
Trachelectomy. This option can be performed in a woman with visible cervical cancer that measures up to two centimeters and who still wants to have children. Our physicians may offer a trachelectomy to remove the cervix when it is medically safe to do so. During this surgery, your physician removes the cervix and some surrounding tissue while leaving the uterus intact.


Non-fertility-sparing surgery (Hysterectomy)
When performing this procedure, our gynecologic oncologists completely remove the uterus and cervix, possibly additional surrounding tissue, the ovaries and fallopian tubes. Best practice based on current evidence suggests that the hysterectomy for cervical cancer be performed via a traditional open incision to ensure optimal outcomes.
In certain circumstances, it may be appropriate to perform a minimally-invasive hysterectomy. We use laparoscopic techniques and the da Vinci Robotic Surgical System — the most advanced, minimally-invasive surgical technology.
Staging procedures
Sentinel lymph node mapping. The da Vinci Robotic Surgical System may also be used to locate and remove what are known as the sentinel lymph nodes — the first lymph nodes into which the cancer drains — making them the most impactful lymph nodes to remove. This way, we can spare the remaining lymph nodes and reduce post-operative complications.
Surgical staging. Lymph nodes from the pelvis and possibly lymph nodes from the para-aortic region may be removed along with a hysterectomy or separately.
After surgery, our pathology team analyzes the tumor to determine the cancer stage and provides specific information to detail the next best treatment step for an individual.
Radiation Therapy for Cervical Cancer
Wellstar
radiation oncologists
offer evidence-based radiation therapies that lead to the
best outcomes for women with cervical cancer
.
Radiation therapy for cervical cancer involves using high-energy radiation or radioactive substances to destroy cervical cancer cells or prevent the cells from reproducing. Radiation therapy is as effective as surgery for early-stage cervical cancer.
EBRT & Brachytherapy
The first-line radiation treatment protocol is external beam radiation therapy paired with high-dose rate (HDR) brachytherapy. HDR is an internal radiation therapy applied directly to the cervical mass with an applicator, offering a fast, powerful and precise way to deliver high doses of radiation in an outpatient setting.

At Wellstar Kennestone Hospital, radiation oncologists work closely with radiologists to use MRI-based planning during each radiation treatment session. MRI imaging helps target the radiation dose to the tumor and minimize exposure to surrounding organs.


Other treatments
In cases where patients cannot be treated by this method, stereotactic body radiation therapy (SBRT) is available at select Wellstar locations.
Systemic Therapies
Sometimes systemic therapy — or drugs to treat cancer in the whole body — helps women fight cervical cancer. Systemic therapies include:
Chemotherapy, a drug delivered orally or intravenously in our state-of-the-art infusion centers, kills fast-growing cancer cells. For women with locally advanced cervical cancer, chemotherapy can be effectively combined with radiation.
Targeted therapy is the hallmark of personalized medicine. These drugs target specific genes in the cancer's DNA. After a patient has surgery, pathologists perform molecular testing on the tumor to determine whether specific targeted therapies may be effective.
Immunotherapy gives a person's immune system a boost to better recognize and fight the cancer.
Clinical trials of gynecological cancer treatments are available for eligible patients, depending on various factors. The Wellstar Research Institute has participated in clinical trials that have led to the approval of immunotherapy for gynecological cancers.
Support for Women with Cervical Cancer
Women with cervical cancer have access to a
full range of support services
coordinated by a Wellstar
nurse navigator
specializing in gynecological cancers.
Our patients with cervical cancer may find participating in cancer support groups helpful. These support groups offer a safe and supportive space to learn from others and share your experiences to stay emotionally and physically healthy.
Women with cervical cancer can have guidance from cancer support team members through all aspects of a diagnosis, treatment and care. Depending on someone's individual needs, a support team may include:
Nurse navigators, who bring a highly personalized level of guidance and support to each patient and their family members
Palliative care specialists to help manage cervical cancer-related symptoms
Physical therapists, who specialize in pelvic floor or lymphedema therapy
Financial counselors to help patients navigate financial programs
Oncology social workers, who provide strategies to empower and improve the quality of life for people with cancer
Registered oncology dietitians, who help patients maximize nutritional status before, during and after treatment
Psychologists and psychiatrists, who help patients cope with the emotional side of cancer and treatment side effects
Every member of your personalized care team at Wellstar is here to help you face cancer with confidence.
Learn more about our support services for people with cancer.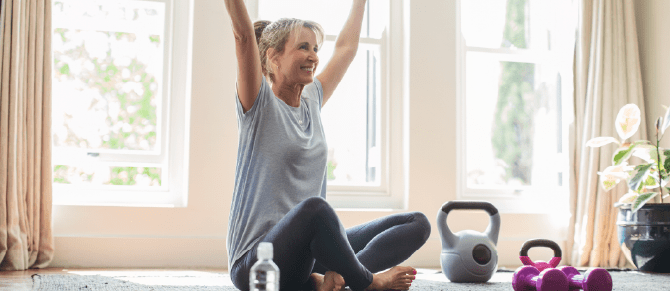 KNOWTHESIGNS
Most types of cervical cancer have become completely preventable with a vaccine and can be caught early with a screening test. However, it's important to know the warning signs of gynecological cancers that don't have screening tests — and to do what you can to prevent them.

Learn More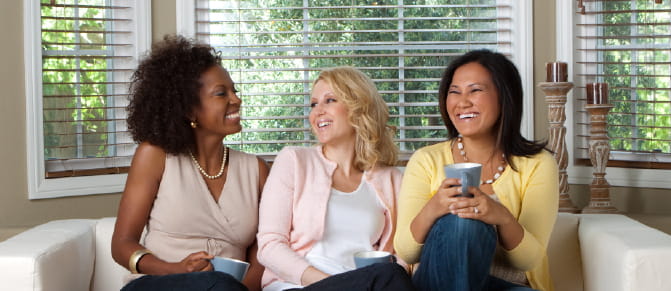 Partner with Your Provider to Help Prevent Gynecological Cancer
While cervical cancer is one of the most common gynecological cancers, it doesn't have to be. That's because most types of cervical cancer are now completely preventable.

Learn More