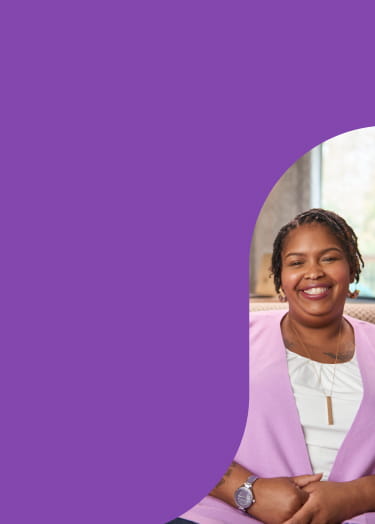 Wellstar Heart Care
Integrated, Collaborative Cardiovascular Care
Wellstar provides innovative, compassionate care across the entire spectrum of heart disease and conditions. Our expertise and award-winning care have made Wellstar a preferred destination for cardiac wellness.
Watch video
---
Expert Cardiovascular Care
From routine to complex, Wellstar offers comprehensive cardiovascular care. Our doctors are experts in cardiovascular disease and ensure a whole-person treatment plan tailor-made for you. Patients experience evidence-based treatment from a range of nonsurgical methods and minimally invasive procedures to highly complex cardiac surgery.
Our Care Philosophy
Wellstar understands that every person is different, and we know how to care for each unique cardiovascular system. Our team includes expert heart specialists who will craft a personalized treatment plan just for you, whether it is a lifestyle change, medication, an outpatient procedure, surgery or mechanical support. We are here to ensure you receive the specialized care you need. No matter where you live, you have access to the care that is right for you.



Our Care Team
At Wellstar, patients have access to a personalized, multidisciplinary care team who offers you comprehensive care from screening and diagnosis to treatment and support. Our team works together to ensure that you receive the complete heart care you need. We collaborate with experts in other medical specialties to provide you with exceptional care that addresses your individual needs. In addition to physicians with expertise in cardiology, a patient's care team may include nurses, therapists, dietitians and athletic trainers.
Board-certified physicians
Patients are cared for by board-certified and world-renowned heart specialists at award-winning cardiac care centers providing a network of support and patient-centered care. Some of our heart specialists are double and triple board-certified, ensuring your heart is in the best care.
Specialized Care
Our multidisciplinary teams often include board-certified physicians who have the most advanced training and knowledge in their fields. Our heart specialists directly connect to Mayo Clinic and can request detailed consultations and second opinions for complex cases at no additional cost to the patient.
Heart Care Research & Clinical Trials
The Wellstar Research Institute works closely with select local and national partners to enroll patients in clinical trials, often providing groundbreaking treatments years before FDA approval.


Groundbreaking clinical trials in your community
When patients qualify, they have access to groundbreaking treatments, procedures and technologies through clinical trials, often years before the FDA approves them. Wellstar participates in more than 20 clinical research studies in structural heart, interventional cardiology, and heart failure, giving our patients access to advanced treatments close to home.


National partners
The Wellstar Research Institute is attractive to drug and device companies researching because of our dedicated investigators, diverse patient base, and excellent reputation. We participate in trials with device manufacturers such as Medtronic, Boston Scientific and Corindus.


A track record of clinical trial success
Because of clinical trials our patients have participated in, new therapies are now available more widely. One example of an advancement that came out of a clinical trial we participated in is an implantable, remote monitoring device for heart failure that detects symptoms and alerts physicians so they can avoid hospitalization.


Thanks to our patients
Thanks to patients before you, many effective treatments are now available. And, there could be a trial that's right for you. Patients who are interested in learning more should speak with a heart care specialist.


Accreditations & Awards
Wellstar consistently receives awards and recognition from the nation's authorities on healthcare quality. We continually strive to provide comprehensive, innovative care.
The Joint Commission & American Heart Association
Wellstar Kennestone Regional Medical Center
was the first in Georgia to receive the
Comprehensive Cardiac Care Center
certification — the premier cardiovascular award from
The Joint Commission
and the
American Heart Association
.
Primary Heart Attack Centers
certified by both organizations provide fast, state-of-the-art treatment to prevent and treat heart attacks at
Wellstar Cobb Hospital
,
Wellstar Douglas Hospital
,
Wellstar Paulding Medical Center
, and
Wellstar West Georgia Medical Center
.
Our hospitals are also the recipients of many additional
Get With The Guidelines
awards from the
American Heart Association
recognizing their high level of care for people with heart attacks, heart failure, stroke and diabetes.
Emergency Cardiac Care Centers
Leaders in life-saving heart care, Wellstar has the largest network of hospitals in Georgia designated as ECCC by the Department of Public Health. When you or someone you know has a heart attack, you can trust Wellstar to provide fast and effective treatment. Our mission is to improve survival rates, reduce disability and improve quality of life from out-of-hospital cardiac arrests and heart attacks.
Wellstar Foundation
As a not-for-profit, gifts to the Wellstar Foundation make it possible to provide patients with additional resources and amenities for a higher level of comfort and care. Every dollar donated supports Wellstar's vision of delivering world-class healthcare, carried out through patient-centered programs, advancements in technology and making reliable healthcare available close to home. Your generosity also makes it possible to provide free heart screenings and diagnostic services to uninsured and underinsured patients every year. For more information about how to support our fight against heart disease, visit the Foundation.
---
Currently showing
22

total listed locations