Heart Care at Wellstar West Georgia Medical Center
Nationally recognized, comprehensive cardiovascular care. Our expert heart doctors and surgeons work together to determine the best treatment plan for you.
Wellstar West Georgia Heart Care
Complete Care is at the Heart of Everything We Do
---
Our team of cardiologists and cardiac surgeons provides comprehensive care using the latest technology and cutting-edge techniques for routine to complex heart conditions. Wellstar West Georgia surgeons perform open-heart surgeries and advanced structural heart procedures including, TAVR, MitraClip, ASD/PFO Closures and LVAD implantation. Coordinating care for people with multiple medical issues can be complicated. Wellstar has created individualized clinics to develop care plans centered on the patient and the patient's family support system to combat this challenge.
Our Care Team
Our team of experts collaborates to ensure all your heart care needs are covered. The multidisciplinary team includes specialists in: Cardiothoracic Surgery, Electrophysiology, General Cardiology, Heart Failure, Interventional Cardiology, Pediatric Cardiology.
---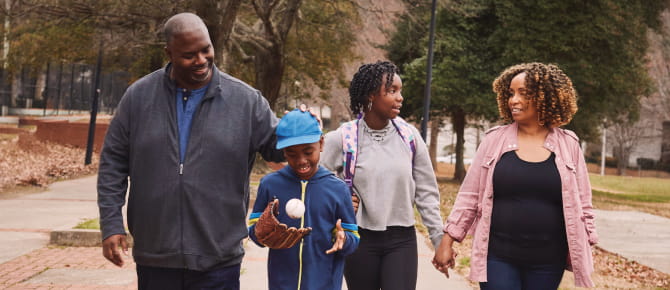 BowCare
Johnny "Bow" Matthews was preparing for bed when he felt a tightness in his chest he just couldn't shake. He tried to sleep, but chest pains wouldn't let him drift off. He attempted to wake his wife, Deidra, but she wouldn't budge.
Read his story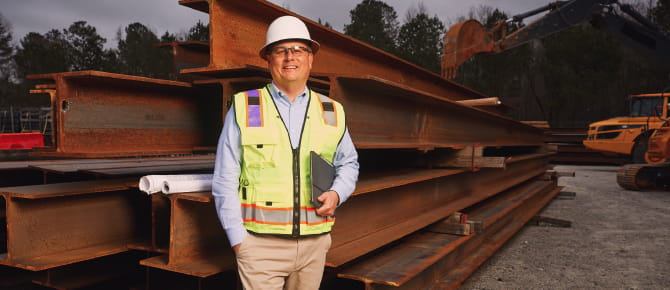 BrettCare
After working in construction for over 20 years, Brett Faucett knows all about the right building blocks. That's why Brett knew something was wrong when the numbness started in his left arm. It came and went several times before he ended up behind the wheel of his car.
Read his story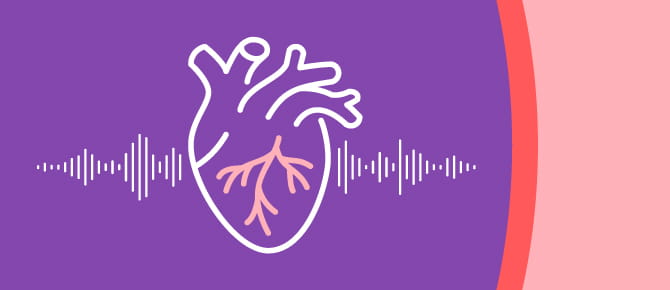 Shockwave Technology Keeps Heart Care Safe and Efficient
New Shockwave technology at Wellstar is expanding access to life-saving heart care.
Learn more
---
Cardiac Diagnostics
Besides blood tests and a chest X-ray, tests to diagnose heart disease can include,
EKG
Stress Tests
Catheterizations
Cardiac Rehab
Wellstar cardiac rehabilitation includes a thorough evaluation, then a plan of monitored exercise, lifestyle education and emotional support designed just for you. Exercise improves cardiovascular fitness and muscle strength through low-impact activities and resistance training. Lifestyle education empowers you to break bad habits, like smoking and overeating, and adopt healthy habits, like exercise and proper nutrition. Emotional support helps you manage stress and learn to cope with heart disease.
Wellstar providers emphasize a prompt, seamless transition from an incident or hospitalization to rehabilitation. Patients who are hospitalized for a cardiac-related illness will meet with a Wellstar cardiac rehabilitation educator while in the hospital to be introduced to the program. Following release from the hospital, patients will begin a regular program of monitored exercise and lifestyle education as soon as medically appropriate as determined by their physician.
Cardiac Surgery
A collaborative, comprehensive program focused on evaluating and treating patients with advanced and complex structural heart problems, including valvular heart disease.
Procedures include traditional valve surgery and minimally invasive options such as Transcatheter Aortic Valve Replacement (TAVR), Transcatheter Mitral Valve Repair (TMVR) and WATCHMAN, a proven alternative to long term Warfarin therapy for stroke risk reduction in patients with nonvalvular Atrial Fibrillation (AF).

Learn more about Cardiac Surgery at Wellstar
General Cardiology
Our nationally recognized cardiovascular team works closely with heart and vascular surgeons and specialists to provide comprehensive, coordinated heart care at medical offices and hospitals throughout the state of Georgia. Our goal is to help you understand what to expect and how to achieve your best heart health.

Learn more about Cardiology at Wellstar.
Electrophysiology
Wellstar Kennestone offers a complete spectrum of treatment options for atrial fibrillation and arrhythmia management. We have the most advanced arrhythmia program in the state of Georgia, which includes a comprehensive Atrial Fibrillation Clinic, advanced surgical options and an outstanding track record of success. We provide a multidisciplinary approach to address many aspects of care in one location, resulting in improved care coordination and better patient outcomes.
Convergent ablation is a new, minimally invasive approach to restore a normal heart rhythm in patients with persistent AF without requiring chest incisions or ports, lung deflation or dissections. Over an 80% success rate in treating patients with continuous AF, eliminating the need for future ablations
Advanced ablation procedures including AFib and ventricular arrhythmias
Comprehensive device implantation, including pacemakers and defibrillators
Lead extraction center
Interventional Cardiology
Wellstar's interventional cardiologists use specialized imaging and catheter-based treatments to help patients with heart conditions, and ultimately, to save lives. Our interventional cardiologists use highly skilled and minimally invasive therapies to stop heart attacks in patients without undergoing open-heart surgery. We also treat patients with rhythm disorders and structural heart conditions. These defects decrease the cardiovascular system's ability to work correctly.
Learn more about Robotic Percutaneous Coronary Intervention.
Pediatric Cardiology
Pediatric cardiologists provide highly specialized care for children with congenital heart defects. They have in-depth knowledge of genetic diseases, which are present at birth. Our child heart experts can evaluate and create comprehensive treatment plans for children and teenagers with congenital heart defects, arrhythmias (heart rhythm disorders), cardiomyopathies and heart failure. Wellstar's pediatric cardiology specialists work with a team to provide comprehensive, coordinated care, including pediatric heart surgeons and electrophysiologists (heart rhythm specialists) and occupational therapists, medical geneticists, pediatric nurses and dietitians.
Learn more about Pediatric Cardiology at Wellstar.
---
Due to COVID-19 there are currently no events scheduled. Please check back later for updates.
---
1602 Vernon Road
Suite 300
LaGrange, GA 30240
mi away - None
1514 Vernon Road
LaGrange, GA 30240
Closed
• Opens Monday at 7:00 AM
mi away
1602 Vernon Road
Suite 300
LaGrange, GA 30240
Closed
• Opens Monday at 8:00 AM
mi away