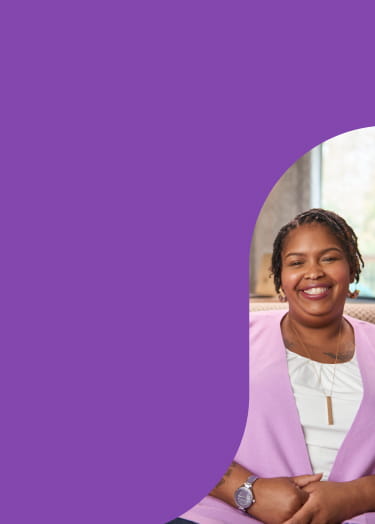 General Cardiology
Integrated, Collaborative Heart Care
Wellstar cardiologists offer the latest innovations and clinical therapies to help you reach your best cardiovascular health. We focus our skill and expertise on crafting a treatment plan tailored for you.
Expert Heart Care by a Collaborative Team
We care for people with disorders of the heart, arteries and veins. Using state-of-the-art technology, advanced medicine and cutting-edge treatment, we work with patients to improve their heart health. In addition to general adult cardiology, we also have
pediatric cardiologists
who specialize in infant, pediatric and adolescent heart care.
Our nationally-recognized cardiovascular team of heart and vascular specialists work together to provide comprehensive, coordinated heart care. People with heart conditions can be cared for close to home at Wellstar's cardiology locations and nearby hospitals across metro Atlanta and west Georgia. Our goal is to help you understand what to expect and achieve your best heart health.
Conditions We Treat
Our cardiologists care for people with routine and complex heart conditions, such as:
Plaque build-up on artery walls
Chest pain
Heart attacks
Artery issues
Arrhythmia
High blood pressure
High cholesterol
Valvular heart disease
Heart failure
Syncope
Our Services
We collaborate closely with several subspecialty programs at Wellstar, including interventional cardiology, electrophysiology, advanced heart failure, structural heart and valve, and cardiovascular surgery. Our general cardiologists offer:
Heart condition prevention
State-of-the-art imaging and diagnostics performed in-office or in a specialized cardiac diagnostic center
Diagnosis and management of heart conditions
Follow-up care after heart surgery or other events
Medication therapy
Multidisciplinary collaboration with a patient's team of primary care physicians and other heart care specialists
Specialized Care for Complete Heart Health
---
Cardiovascular Behavioral Medicine
Our cardiovascular behavioral medicine team empowers people with heart conditions to achieve their health goals, manage emotions related to their condition and help avoid rehospitalization. Sometimes low mood, panic, overwhelming emotions, difficulties with problem-solving or memory, frustration with making change, and chronic fatigue get in the way of progress. Our heart-focused behavioral health team members use scientifically-supported approaches to help people overcome these barriers. If you have a cardiac condition, have made a good-faith effort at change and are still struggling to achieve health goal success, a referral to one of our clinicians could help.
Our office is in Marietta but we offer virtual appointments depending on your preference and clinical needs.
Learn more about cardiovascular behavioral health at Wellstar.
State-of-the-Art Diagnostics & Imaging
Some cardiac diagnostic tests are performed in the office by your cardiologist. Your doctor may refer you to one of our specialized cardiac diagnostics centers for other types of imaging or tests.
EKG
Stress Tests
Catheterizations
Cardiac Electrophysiology
A heart rhythm disorder can increase the risk of stroke, heart failure and other serious complications. Our electrophysiologists are experts at treating arrhythmias with cardiac resynchronization therapy (CRT) and cardiac ablation (the most common treatments for arrhythmia), implantable devices such as pacemakers and other therapies.
Learn more about cardiac electrophysiology at Wellstar
.
Cardiac Rehabilitation
Starting an exercise program and making other changes may seem intimidating, or even frightening to someone who has had a heart attack or heart procedure. Cardiac rehabilitation provides a safe and secure environment to inspire long-term heart health and confidence.
Learn more about cardiac rehabilitation at Wellstar.
Cardio-Oncology
Recent research has found a connection between cancer and cardiovascular health, leading to the creation of cardio-oncology. Wellstar's cardio-oncology experts work as part of a multidisciplinary team with a patient's cancer experts.
We evaluate and treat people for heart conditions before, during or after cancer treatments to optimize their health, including people who:
Are at a high risk of heart disease
Have heart failure or another existing heart condition
Experience a heart attack or have other cardiovascular complications after cancer treatment
Men with prostate cancer, women with breast cancer and people who have radiation therapy in the chest tend to be most affected by heart conditions.
Cardiovascular Surgery
Cardiovascular Surgery cares for conditions of the heart, lungs and chest. We offer virtually every type of surgery including elective and emergency surgery for coronary artery disease, heart valve disease, aortic aneurysm, congenital heart defects, arrhythmias and advanced heart failure, as well as other less common conditions.
Learn more about cardiovascular surgery at Wellstar.
Comprehensive Aortic Program
In Wellstar's Comprehensive Aortic Program, highly-trained specialists care for people with aortic diseases. We ensure seamless collaboration while providing many treatment options, including minimally-invasive surgery.
Learn more about Wellstar's Comprehensive Aortic Program
.
Heart Failure
Heart failure is a long-term chronic condition that that occurs when your heart can't pump blood well enough to meet all of your body's needs. With the proper treatment and partnership with heart failure experts, people can feel better and live longer. Board-certified cardiologists collaborate with various specialists to help adults manage heart failure with the right balance of medicine, positive lifestyle choices and monitoring.
Learn more about heart failure care at Wellstar.

Advanced Heart Failure
When someone has advanced heart failure, Wellstar offers specialized expertise and leading-edge interventions, such as left ventricular assist device (LVAD) implantation.
Learn more about advanced heart failure care at Wellstar.
Interventional Cardiology
Wellstar's interventional cardiologists use specialized imaging and catheter-based treatments to help patients with heart conditions, and ultimately, to save lives. These specialists use highly skilled and minimally invasive therapies to stop and prevent heart attacks in patients without undergoing open-heart surgery. We also treat patients with rhythm disorders and structural heart conditions.
Learn more about interventional cardiology at Wellstar.
Pediatric Cardiology
Wellstar pediatric cardiologists focus on the care for children if they have conditions such as heart murmurs, abnormal heart rhythms or regularly fainting. Our specialists have special training to evaluate and create comprehensive treatment plans for babies, children and teenagers with congenital heart defects, arrhythmias (heart rhythm disorders), cardiomyopathies and heart failure.
Learn more about pediatric cardiology at Wellstar.
Advanced Peripheral Vascular Care
Wellstar's heart care team helps people improve their symptoms and stop the progression of peripheral vascular disease — vessel blockages in the neck, arms, abdomen or legs. Our cardiologists work with cardiac imaging specialists, interventional cardiologists or vascular surgeons to provide the right level of care for people with peripheral vascular diseases. Personalized care plans may include a combination of lifestyle changes, surgery or minimally-invasive procedures.
Learn more about peripheral vascular care at Wellstar.
Comprehensive Structural Heart Program
Our Structural Heart and Valve Program provides comprehensive care for the evaluation and treatment of people with advanced and complex structural heart problems, including valvular heart disease, patent foramen ovale, atrial septal defects and left atrial appendage occlusion. Providing traditional valve surgery along with minimally-invasive interventional options, Wellstar is among national leaders in terms of positive outcomes with fewer complications.
Do I need a referral to see a cardiologist?
Patients may self-refer.
Cardiology Locations
Currently showing
14

total listed locations