Wellstar Cardiovascular Surgery
Cardiovascular Surgery cares for conditions of the heart, lungs and chest. We offer virtually every type of surgery including elective and emergency surgery for coronary artery disease, heart valve disease, aortic aneurysm, congenital heart defects, arrhythmias and advanced heart failure, as well as other less common conditions.
Cardiovascular Surgery at Wellstar
The Cardiovascular Surgery program at Wellstar harnesses the full resources of our health system to diagnose and treat your complex heart care needs with state-of-the-art technology utilized by board-certified physicians. Our highly skilled physicians offer the most advanced heart treatments available, ranging from traditional open-heart surgery to minimally invasive options. Wellstar's Cardiovascular Surgery team collaborates with you to determine the best treatment option, and we are dedicated to providing high-quality clinical outcomes and fewer complications. Our multi-disciplinary team of heart care specialists includes cardiac surgeons, interventional cardiologists, advanced imaging cardiologists, cardiac anesthesiologists and many other dedicated healthcare professionals. They work together to shepherd you through your heart care journey with skill, awareness and compassion. Our patient-centered approach ensures you and your family have the support and information you need at this time of healing. We collaborate with you at every step to better understand your needs and guide you on your personalized path to better heart health.
Please schedule an appointment to assess your heart care needs by calling our main Cardiovascular Surgery office in Marietta at (770) 590-4180. We are located at 55 Whitcher Street, Suite 160, Marietta, GA, 30060.
Conditions We Treat
Coronary Artery Disease
Aortic Root Dilatation
Ascending and Aortic Arch Aneurysm/Dissection
Descending Thoracic Aneurysm/Dissection
Aortic Stenosis
Aortic Regurgitation or Insufficiency
Mitral Stenosis
Tricuspid Regurgitation
Tricuspid Stenosis
Ventricular Septal Defect (VSD)
Bicuspid Aortic Stenosis
Anomalous Coronary Artery
Cardiac Tumors (Myxoma and Fibroelastoma)
Treatments We Offer
At Wellstar, our heart care team members are experts in a wide range of surgical treatments. Many of these can be performed through a minimally invasive approach.
Coronary Artery Bypass Surgery
Aortic Root and Aortic Valve Surgery
Thoracic Aortic Surgery
Thoracoabdominal Aortic Surgery
Mitral Valve Surgery
Tricuspid Valve Surgery
Pulmonic Valve Surgery
Adult Congenital Heart Surgery
Atrial Fibrillation Surgery
Myectomy/Myotomy
Resection of Cardiac Tumors
Left Ventricular Assist Device (LVAD)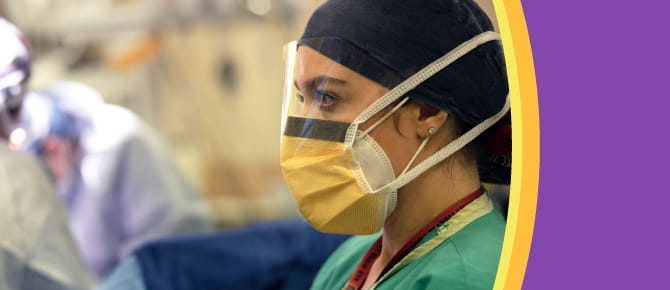 High-Tech Safe Surgery at Wellstar Kennestone Hospital
A new cardiac hybrid operating room at Wellstar Kennestone Hospital brings a catheterization lab and surgery suite together in one space, making treatment more efficient and encouraging collaboration between our expert providers.
Learn more