Visitation Guidelines
Wellstar Health System has enhanced our visitor policy as part of our commitment to providing a safe environment during the COVID-19 pandemic.

Every hospital is assigned a color reflecting its current visitation policy based on the number of active COVID-19 cases in each local community. The level of COVID-19 infections determines when and how many essential caregivers—patient advocates, family members and loved ones—can visit at this time.

We appreciate your cooperation as we work together to keep your loved one safe and healthy. If you have questions about the visitation policy, please call your local Wellstar hospital.
Green Positive COVID-19 case levels are ongoing or low. Two essential caregivers (visitors) are permitted in most areas from 10:00 AM to 7:00 PM.

Yellow Positive COVID-19 case levels are elevated. No essential caregivers (visitors) are permitted in most areas.

Red Positive COVID-19 case levels are high. No essential caregivers (visitors) are permitted.
Essential Caregiver (Visitor)
Wear required personal protective equipment within the hospital.
Take necessary precautions to stay healthy at all times, which includes wearing a mask, social distancing and frequently washing hands.
Check the Wellstar webpage or call the hospital's main phone number and listen to the updated recording prior to arriving to ensure visitation is permitted.
Help maintain and secure patient belongings.
Serve as the primary point of contact and help communicate to the patent's family and friends.
Provide emotional support to your loved one in partnership with the clinical team.
Attend Interdisciplinary Rounds, when possible.
Assist with providing relevant history about the patient's care.
Please follow all instructions from the care team.
Become a Wellstar Volunteer
We offer volunteer opportunities in a variety of settings. As a volunteer, you will be joining individuals of all ages and backgrounds, who are dedicated to giving back to our hospital and community, and ensuring we achieve our vision of delivering world-class healthcare.

Volunteers play an important role in many different departments and have varying responsibilities. Volunteer openings are Monday through Friday, between 8:30 AM and 4:30 PM and volunteers are asked to commit at least one four-hour shift, each week, for six months or 100 hours, whichever comes first.

Learn more about volunteer opportunities at Wellstar Paulding Hospital
Nursing at Wellstar Paulding Hospital
At Wellstar Paulding Hospital, it takes a village to deliver personalized care to the community. Our healthcare heroes are more than just nurses, doctors and staff helping people overcome illnesses. We are truly friends caring for friends, family caring for family and neighbors caring for neighbors.
Learn more about the nursing culture at Wellstar Paulding Hospital
PUBLIC NOTICE
Magnet Recognition Program® — Site Visit
Wellstar Paulding Hospital has applied to the American Nurses Credentialing Center (ANCC) for the prestigious designation of Magnet. Magnet designation recognizes excellence in nursing services.

Patients, family members, staff, and interested parties who would like to provide comments are encouraged to do so. Anyone may send comments via email and direct mail.

Your comments must be received by the Magnet Program Office by August 13, 2021.
NOTE
All comments are CONFIDENTIAL and are not shared with the healthcare organization. Comments may be anonymous, but they must be sent in writing to the Magnet Program Office.
Address
American Nurses Credentialing Center (ANCC)
Magnet Recognition Program Office
8515 Georgia Avenue, Suite 400
Silver Spring, MD 20910-3492
Contact
Email: magnet@ana.org
Published July 12, 2021
Awards and Accreditations
---
Wellstar is frequently recognized for its commitment to providing world-class healthcare and excellent patient service
Malcom Baldrige National Quality Award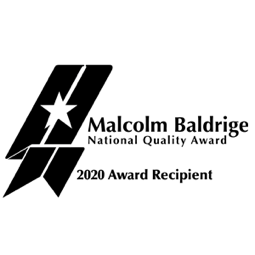 The Baldrige Award is the nation's highest level of recognition for performance excellence. It's one of the highest honors an organization can receive in the U.S., and we're the first hospital in Georgia to receive it.
The Emergency Nurses Association Lantern Award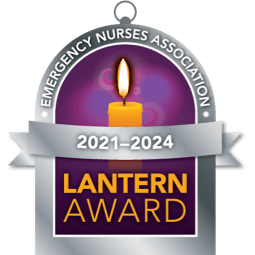 The Emergency Nurses Association Lantern Award recognizes emergency departments that exemplify exceptional practice and innovative performance in nursing leadership, practice, education, advocacy, and research.
Georgia Trend's List of "Top Large Hospitals"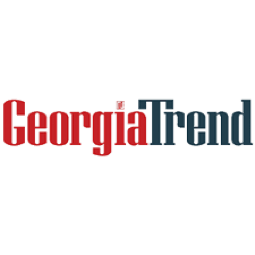 Based on performance scores for clinical process, patient experience, outcomes and efficiency, GA Trend ranked Wellstar Paulding as a Top Hospital among those of similar size and mission.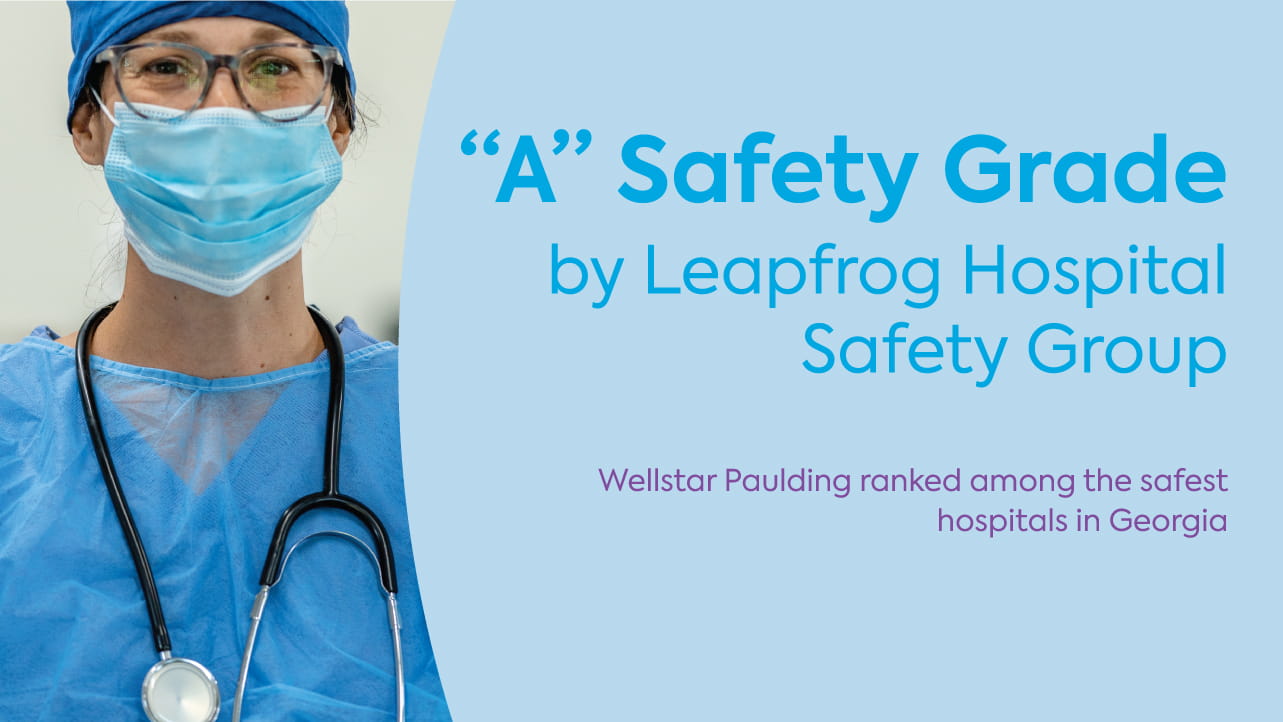 Award-winning safety and quality
Wellstar Paulding received outstanding grade for safety, quality and resource use.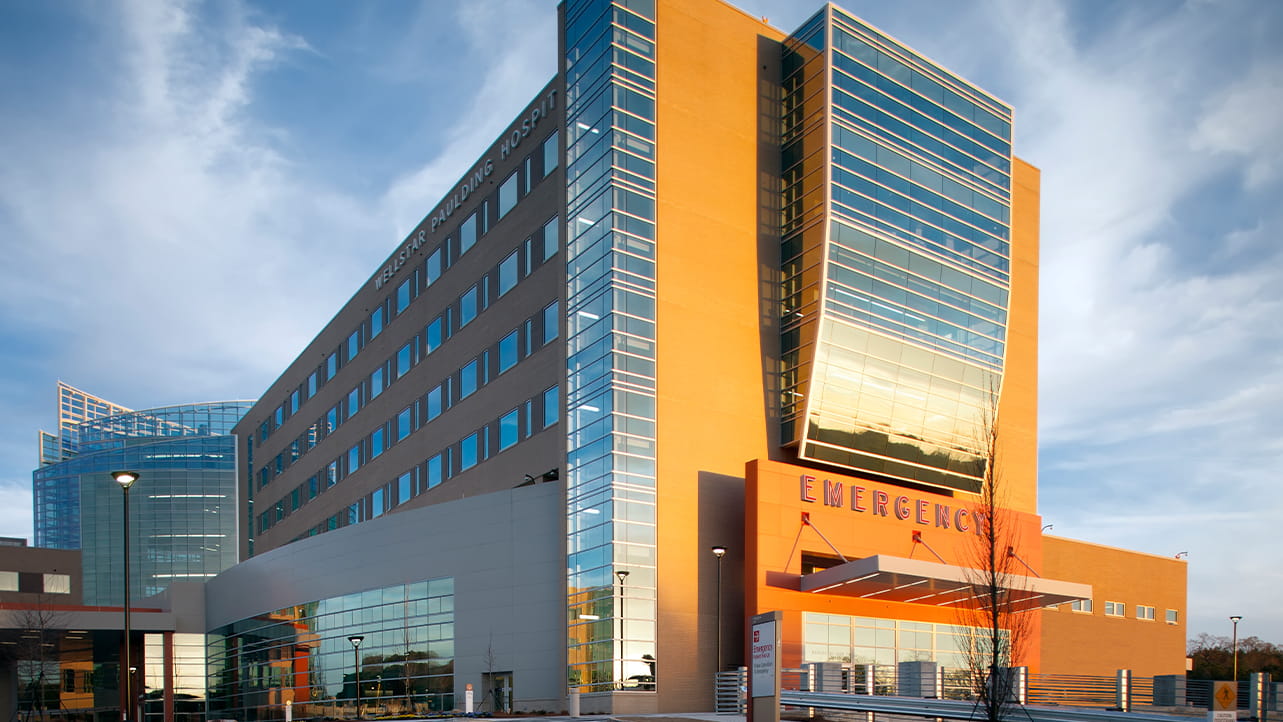 Cutting-edge safety and quality principles
Wellstar Paulding has earned top ratings by leading healthcare rating organizations.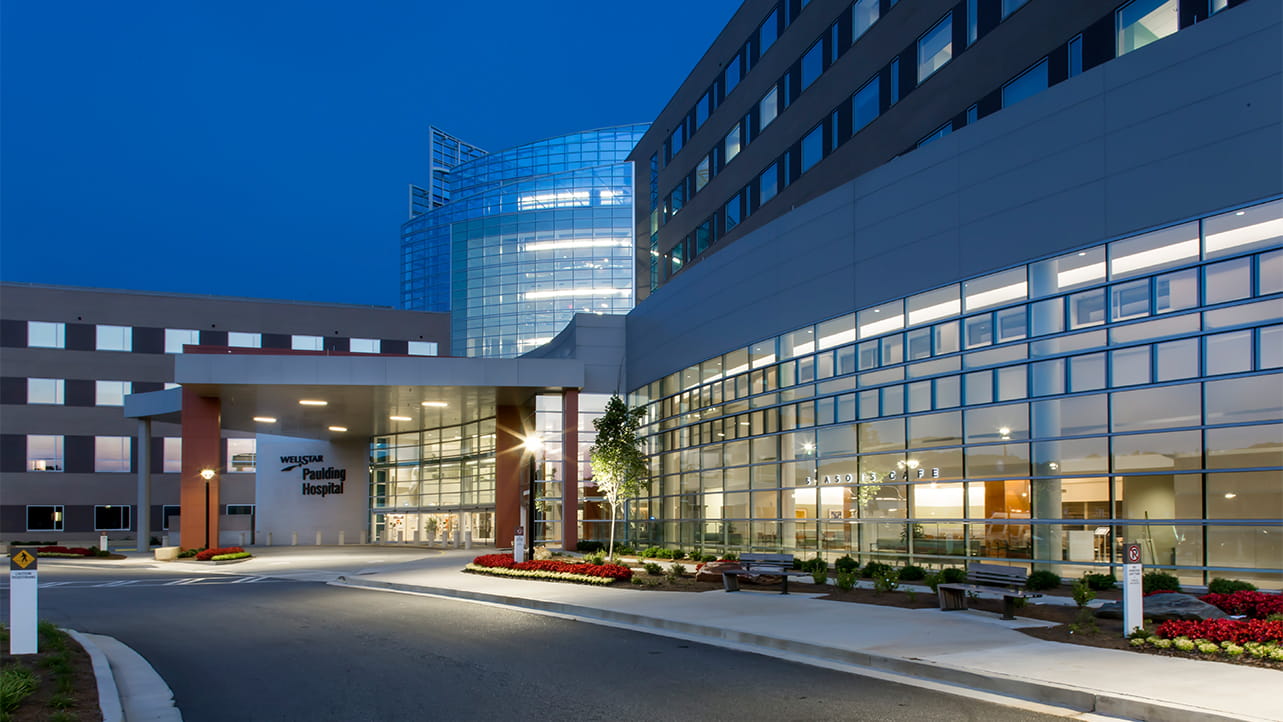 Innovative technology and design
Powered by a strong team of caregivers who are neighbors caring for neighbors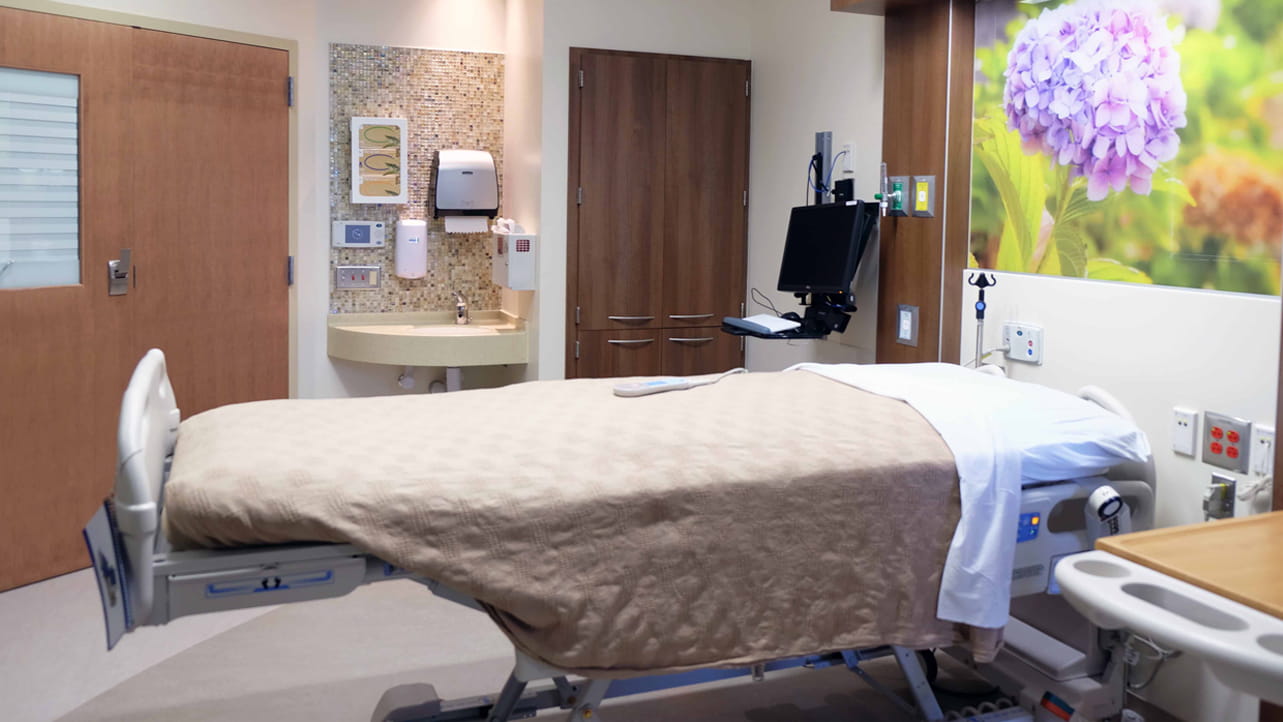 Designed with patient comfort in mind
112 private inpatient rooms, we provide advanced medical, surgical and nursing care
For the health and safety of our communities during the COVID-19 pandemic, all events and classes are limited. For a complete list, see our event calendar.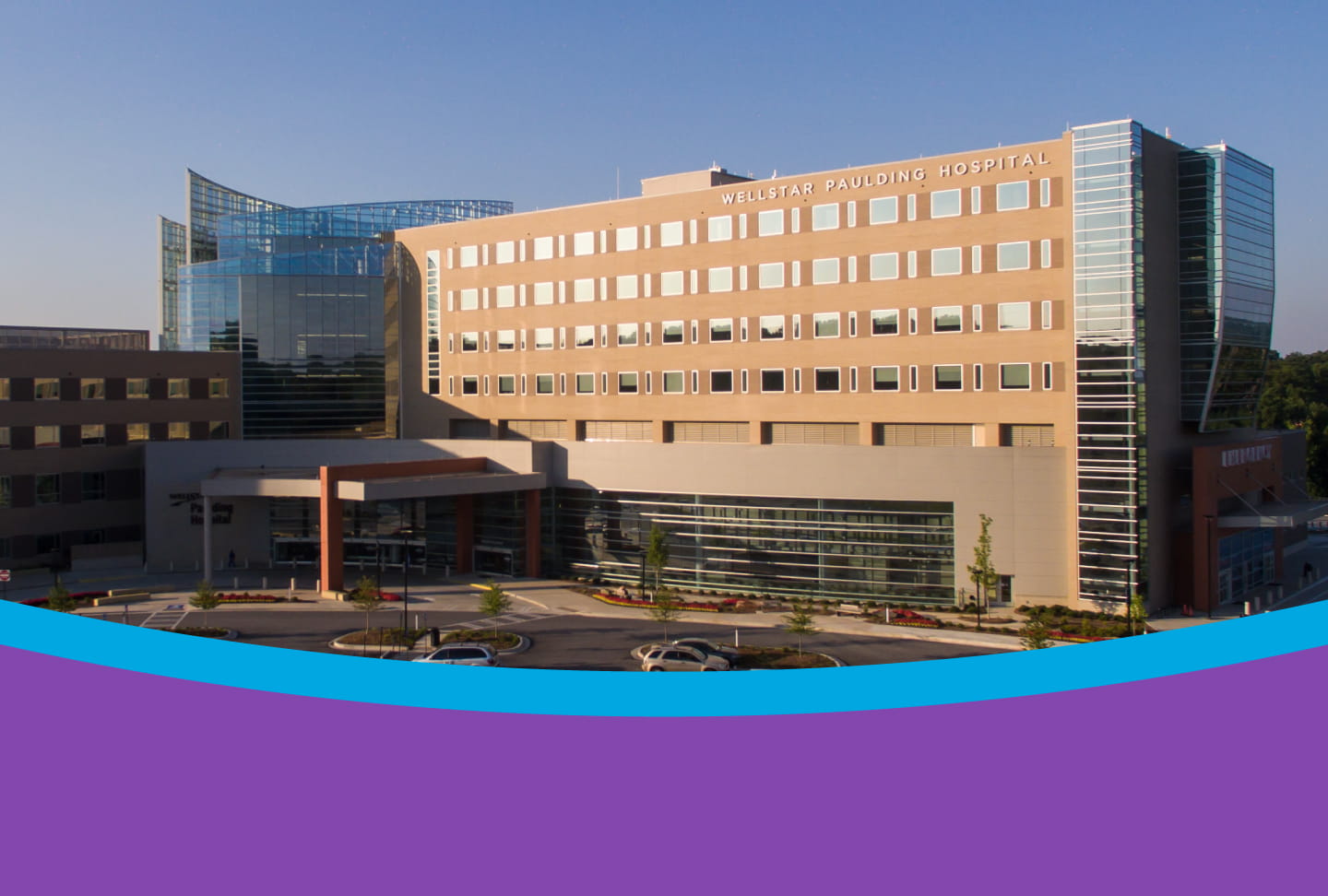 Wellstar Paulding Hospital Celebrates Fifth Anniversary
The new Wellstar Paulding Hospital is turning five this September. It was our first opportunity to design a hospital from the ground up, and it became one of the first hospitals in the country to use a geothermal energy system, which uses the heat from below the Earth's surface to heat and cool the facility.

Paulding Hospital features 112 private inpatient rooms, 40 emergency exam and pediatric emergency exam rooms, seven surgical suites, two GI-specific surgical suites, a bronchoscopy suite and decentralized nursing stations.

The hospital recently celebrated an extraordinary accomplishment when it received the coveted Florida Sterling Georgia Oglethorpe Award, which recognizes the hospital's exceedingly high performance in patient safety, workforce engagement, and financial stewardship.

Over the years, Paulding kept expanding its list of services, bringing much-needed care close to home. One of these offerings is a state-of-the-art catheterization lab, where patients can get treatment for heart attacks and coronary artery disease. The lab opened in 2017, providing care to patients who previously had to travel to either Cobb or Douglas counties for this same life-saving treatment.

"Wellstar's philosophy has been to deliver high-quality care to the community," said Harvey Sacks, MD, who served as Paulding County's sole cardiologist for several decades. "Bringing interventional cardiology here allows people to be treated near home, and makes it easier for their families to be with them at the hospital. Having family with the patient is an important part of healing."

That same year Wellstar Paulding was also recognized for innovation and excellence in clinical care for patients with COPD and diabetes. The hospital won second place for its focus on diabetes care, which led to better controlling blood sugar for patients with diabetes while in the hospital. Wellstar Paulding Hospital also won third place for lowering readmission rates for patients with COPD.
Keep Reading