da Vinci Surgery
People can have surgery aided by sophisticated technology to reduce pain and trauma, complications, blood loss and need for transfusions, scarring and hospital stays, leading to quicker total recovery times.
Advanced Robotic Surgery
The da Vinci® Surgical System is a robotic surgical system manufactured by Intuitive Surgical and is designed for complex surgeries, but allows for keyhole-sized incisions. Fundamentally, the da Vinci system compares with forms of laparoscopic surgery in that it uses minimal incisions, video monitors and remotely controlled surgical tools. Furthermore, the da Vinci system employs three-dimensional, high-definition imaging and more precise surgical instruments.
This sophisticated technology offers patients reduced pain and trauma, fewer complications, reduced blood loss and need for transfusions, less scarring, shorter hospital stays and quicker total recovery times. Surgeons, meanwhile, benefit from a greater range of motion, increased operational precision and improved versatility.
Despite the innovations, the da Vinci system does not replace the surgeon, but enhances the surgeon's skills. The system assists the surgeon, who sits at a console and views the procedure through an optically enhanced eyepiece and endoscope. The surgeon controls the system's robotic arms, which can bend back and forth, pivot from side-to-side or rotate in full circle, to manipulate the precision surgical tools.
Wellstar Kennestone Hospital performed its first surgery with the da Vinci Surgical System in November 2007, making it one of the first hospitals in Georgia to employ this state-of-the-art technology. Today, our surgeons use 13 state-of-the-art da Vinci robotic surgical systems to care for patients at several of our hospitals and two outpatient surgery centers for a variety of procedures including gynecologic, urologic and cardiac surgeries.
Procedures
Preparations and procedures for surgeries performed with the da Vinci® Surgical System remain similar to those for traditional open surgeries or laparoscopic operations.
For a procedure completed with the da Vinci system, the surgeon will be seated at a console and will view the operation through a sophisticated eyepiece and endoscope. Other procedures, such as anesthesia, will be performed in a traditional fashion. Because a patient will undergo the surgery under general anesthesia, they will not be aware of the process.
The da Vinci Surgical System can be used in a number of procedures to treat a range of conditions, including:
Cancer: If your doctor recommends surgery for cancer, you may be a candidate for the minimally-invasive da Vinci Surgical System. Da Vinci uses state-of-the-art technology to help your doctor perform a precise operation through a few tiny incisions with enhanced vision, precision, dexterity and control. Da Vinci surgery offers several potential benefits over traditional open surgery, including significantly less pain, less blood loss, less occurrence of major complications and a shorter hospital state. The da Vinci Surgical System has been used to treat bladder, colorectal, prostate, thyroid, prostate and gynecologic cancers.
Coronary artery disease: If you have been told you need coronary artery bypass surgery, ask your doctor about da Vinci surgery for coronary artery disease. This surgery is performed without the need for a heart-lung machine and minimally invasively—through small incisions made between the ribs. This avoids the need for a sternotomy, its associated risks and complications. During a sternotomy, surgeons make an 8 to 10-inch incision, cut through the breastbone and spread of the ribs, to access the chest cavity and heart.
Kidney disorders: If your doctor recommends surgery for urinary obstruction, you may be a candidate for da Vinci Surgery. Da Vinci Surgery uses state-of-the-art technology to help your doctor perform this delicate operation. It offers several potential benefits over traditional open and laparoscopic surgery, including a shorter operation, less blood loss and pain and a shorter hospital stay. Da Vinci Surgery incorporates the best techniques of open and laparoscopic surgery and applies them to a robotic-assisted, minimally invasive approach for treatment of non-cancerous kidney disorders like ureteral blockage.
Endometriosis, heavy uterine bleeding: Surgery can be used to remove implants of endometrial tissue or for the removal of the reproductive organs. Da Vinci offers a new, minimally invasive approach to hysterectomy, combining the advantages of conventional open and minimally invasive hysterectomies—but with potentially fewer drawbacks. For patients, the benefits of da Vinci hysterectomy may include significantly less pain, minimal blood loss and need for transfusion, shorter hospital stays and quicker recoveries, allowing them to return to normal activities.
Although the da Vinci surgery is less invasive with smaller incisions and results in improved recovery results and shorter times, Wellstar recommends that patients adhere closely to their recovery plans and stresses the need for them to rest for a few weeks after the surgery.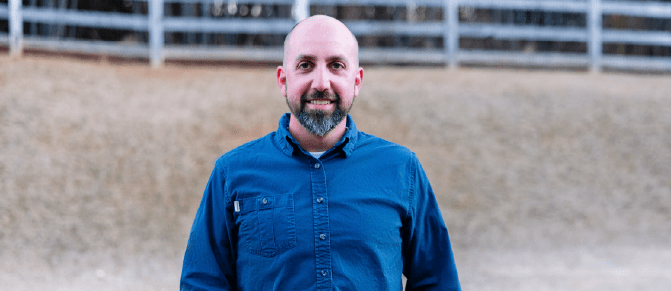 ScottCare
When Scott Hullihen needed expert cancer care, he was referred to Wellstar's Rectal Cancer Multidisciplinary Program, the first and only treatment center in metro Atlanta accredited by the National Accreditation Program for Rectal Cancer (NAPRC).
Read his story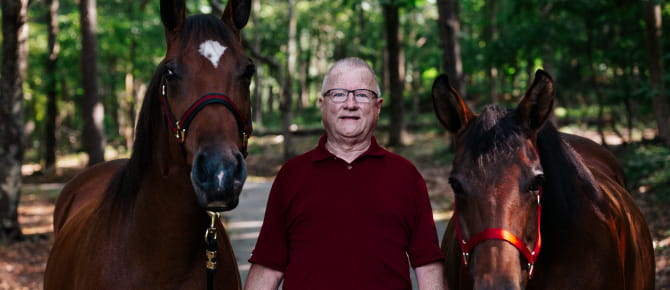 SteveCare
Steve Shelton, a retired middle school principal who lives in Villa Rica, is living life to his fullest years after having a robotic prostatectomy in December of 2014.
Read his story