Clinical Neurophysiology
Neurophysiology evaluates the electrical function of the brain and nervous system.
Clinical Neurophysiology at Wellstar
Clinical neurophysiology is a subspecialty of neurology. Clinical neurophysiologists have additional training and expertise in the use of specialized tests to diagnose and treat specific disorders of the central nervous system (the brain and spinal cord) and the peripheral nervous system (peripheral nerve projections from the brain and spinal cord to the extremities, and the muscles they attach to).

Wellstar clinical neurophysiologists can record and study the bio-electrical activity of the brain, spinal cord, nerves and muscles using tests such as nerve conduction studies (NCSs) and electromyography (EMG), electroencephalography (EEG), peripheral and central evoked potential responses, and polysomnography.

With NCSs/EMG testing, disorders of the peripheral nerves and muscles can be diagnosed. The tests are performed by placing electrodes on specific areas of the body, stimulating the nerve fibers coursing through these areas, and recording electrical activity from the nerves to help pinpoint areas of nerve injury or dysfunction.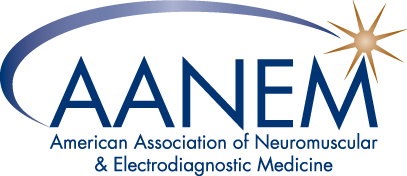 Select locations offer neurophysiology services, and four of our locations have received the prestigious Exemplary Status EMG Lab accreditation from the American Association of Neuromuscular & Electrodiagnostic Medicine (AANEM), an honor given to EMG labs which adhere to the highest quality and standards of care in nerve testing procedures. Wellstar Neurology and Headache Centers, with locations in Marietta on Canton Road and Roswell Road and in Woodstock , as well as Wellstar Neurology Cobb in Austell, have all received this distinction.
Our clinical neurophysiologists can help to diagnose and treat conditions that cause numbness, tingling, nerve pain and muscle weakness, as well as seizure disorders such as epilepsy.

Some of the conditions we diagnose and treat include:
Peripheral nerve disorders:

Radiculopathy
Ulnar neuropathy
Brachial plexopathy

Muscle disorders:
Myasthenia gravis
Amyotrophic lateral sclerosis (ALS)
Seizure disorders:
Do I need a referral to see a neurophysiologist?
Appointments with a neurophysiologist may require a referral.