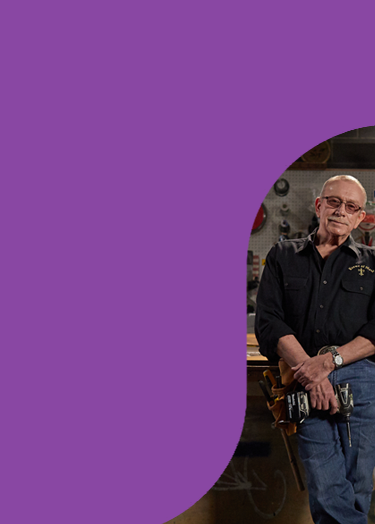 West Georgia Cancer Care
Face Cancer with Confidence
No two people who have a cancer diagnosis are the same. Your treatment shouldn't be the same either. In the newly renovated Enoch Callaway Cancer Center, each patient's care is personalized and peaceful.
Wellstar Enoch Callaway Cancer Center
Expert Cancer Care in West Georgia
---
Located at
Wellstar West Georgia Medical Center
, our team of cancer experts treats the whole person physically, emotionally and spiritually. We help people from West Georgia and East Alabama
face cancer with confidence
with the
most advanced screening, diagnostics and treatment technology and techniques
.
Awards and Accreditations
While patients say they feel as if they're receiving care from a close family member at Enoch Callaway Cancer Center, our program is nationally-recognized. Wellstar is accredited by The American College of Surgeons (ACS)
Commission on Cancer (CoC) Accreditation
, which also awarded the
Outstanding Achievement Award
, the highest honor given to a cancer program in the United States. We are also recognized as a
Care Continuum Center of Excellence by the GO2
Foundation for Lung Cancer
and as a
Lung Cancer Screening Center by the American College of Radiology (ACR)
.
Wellstar and Mayo Clinic are working together to improve the delivery of healthcare. Through our collaboration, Wellstar combines the wisdom of Mayo with the expertise of Wellstar to offer the best care and treatment plans for even the most complicated diagnoses. As part of the Mayo Clinic Care Network, physicians at Wellstar can request consults with Mayo Clinic specialists on complex cases at any time. The best part? This service is offered at no cost to our patients.
Our care team
Here, you'll have a team of cancer experts working to provide you the most personalized care.

Our multidisciplinary approach is the hallmark of our cancer program. In a weekly cancer conference,
medical oncologists
,
cancer surgeons
,
radiation oncologists
,
pathologists
and
diagnostic radiologists
meet together with support staff including
nurse navigators
,
pharmacists
and
social workers
to review and discuss each patient's unique medical condition, make a diagnosis and design the best treatment plan.
Our support staff can provide rehabilitation resources such as
physical therapy
,
occupational therapy
,
pain management
,
nutrition
,
prosthetics
and
hospice care
for patients and families. Patients may benefit from having a
registered dietitian
,
palliative care physician
or
genetic counselor
on their team.
Health Highlights & PeopleCare Stories
---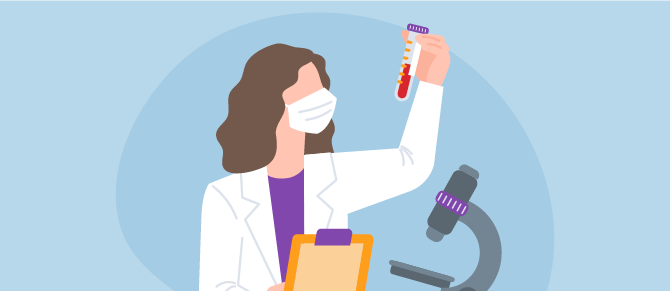 ACCELERATING
CANCERCARE
Atlanta Business Chronicle recently talked with a panel of experts from Wellstar Health System and the American Cancer Society about ways to accelerate cancer care progress through scientific research and more.
Learn More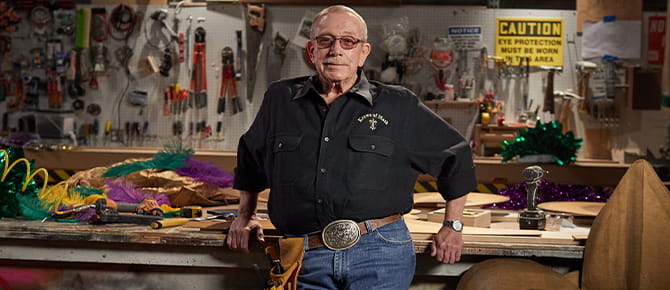 JohnCare
It seems "defeat" just isn't in John Cashen's vocabulary. A survivor in more ways than one, John has overcome not only a catastrophic natural disaster, but also fought cancer with unyielding resilience.
Read his story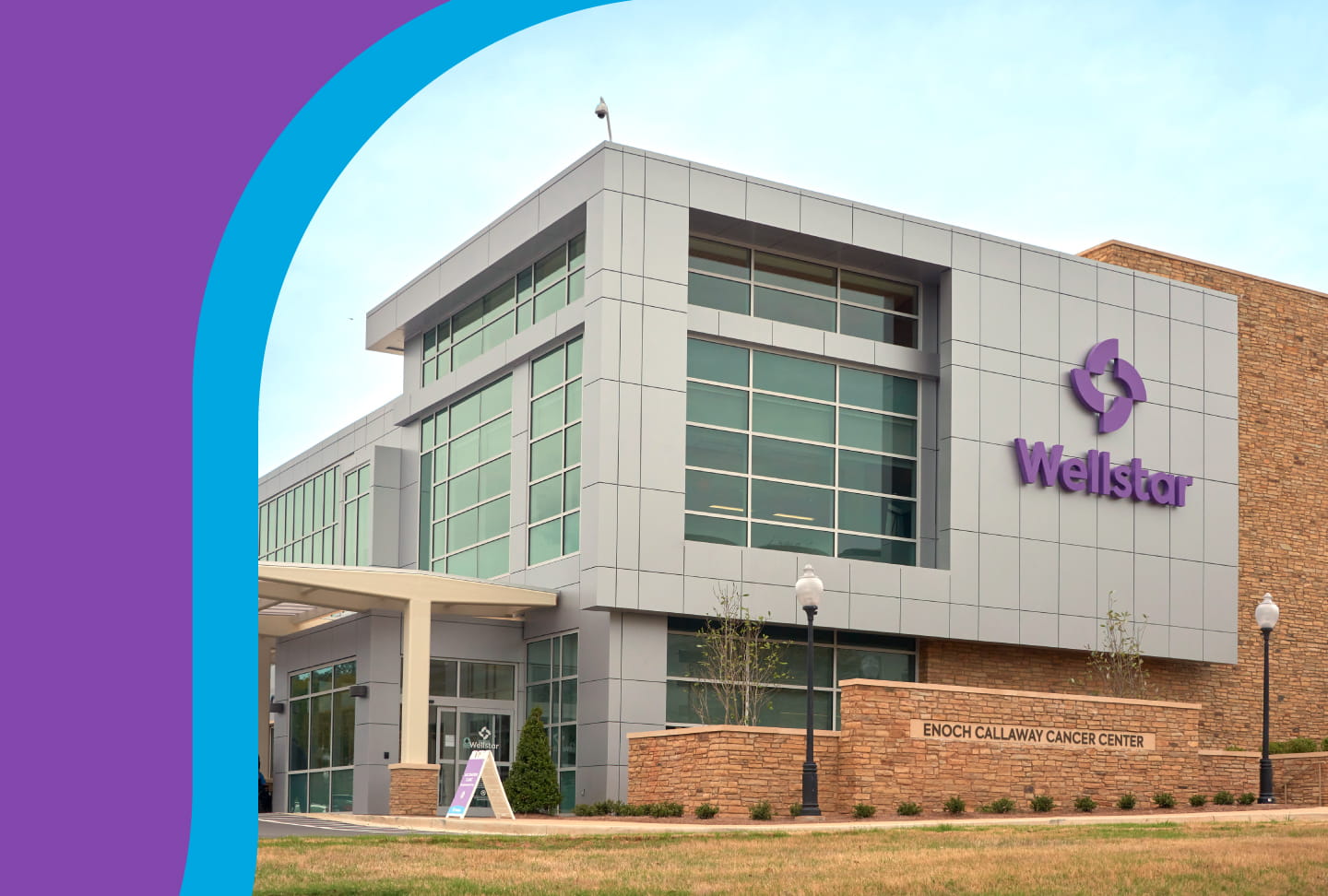 World-Class Resources, Personalized Care: West Georgia Cancer Treatment
Patients in West Georgia don't need to drive to Atlanta for life-saving cancer care. The Enoch Callaway Cancer Center keeps quality care close to home and combines the resources of a large facility with the personalized, compassionate feel of a smaller location.
Learn more
---
Get Screened for Cancer
At Enoch Callaway Cancer Center, we believe in lowering risk, preventing cancer when possible and using the most advanced technology to catch cancer earlier. We offer screening programs and genetic risk assessment to help people have better health outcomes. Learn more about our screening programs:
Genetic Risk Assessment: People with a family history of cancer can benefit. Learn more about having a genetic risk assessment at Wellstar.
Breast Cancer Screening: Visit our spa-like Women's Health Center for imaging that can identify cancer before symptoms appear.
Lung Cancer Screening: While lung cancer is historically difficult to detect, it is highly curable when found in early stages. Learn more about lung cancer screening at Wellstar.
Colorectal Cancer Screening: Colorectal cancer is the second leading cause of cancer death for men and women—and it can be completely prevented by removing polyps found during a colonoscopy. Learn more about colorectal cancer screening at Wellstar.
Prostate Cancer Screening: Our cancer center offers prostate cancer screening for a minimal charge every September to raise awareness during Prostate Cancer Awareness month. Call us to learn how you can participate.
Cancer Treatments & Technology
Our world-class team continues to enhance Dr. Enoch Callaway's vision through the advanced technology and treatment we provide our patients in a compassionate, caring environment, right here close to home. Our program offers patients state-of-the-art treatment options including medical oncology, radiation therapy and cancer surgery—or a combination thereof. Every care plan is designed to target a patient's unique cancer diagnosis.

Our cancer experts specialists offer the most sophisticated techniques and technologies available today, including:
Medical oncology
Patients treated by a medical oncologist here have access to the latest targeted therapies, immunotherapy and chemotherapy to fight cancer. Your oncologists can offer tailored medicine for the most precise treatments.
TrueBeam
TrueBeam radiotherapy allows patients to have external beam radiation therapy and stereotactic radiosurgery anywhere in the body. TrueBeam delivers very high precision dosages with flexible treatment options, including the capability to change the size and shape of beams to mimic the tumor shape and minimize exposure to surrounding healthy tissue.
Varian Clinac iX Linear Accelerator
This state-of-the-art linear accelerator offers patients sophisticated treatment techniques known as Intensity-Modulated Radiotherapy (IMRT) and Image-Guided Radiotherapy (IGRT). This machine is capable of sculpting the beam of radiation, targeting tumors while leaving surrounding healthy tissues untouched.
Optical Surface Monitoring System
We were one of the first cancer centers in Georgia to offer stereotactic radiosurgery and stereotactic ablative radiation therapy, using an Optical Surface Monitoring System to precisely track patients during precision radiation treatments for brain tumors. This technology uses three sets of laser scanning banks coupled with high-resolution sensors positioned around the patient.
Brachytherapy for prostate patients
Known as brachytherapy, radiation is sometimes administered from inside or near the cancer with implanted devices such as wires, balloons, needles or seeds as small as the size of a grain of rice. This type of therapy is sometimes recommended alone or in other cases, it is a supplement to other types of cancer treatment.
Optune
Our patients with glioblastoma have access to Optune, a wearable, portable device that delivers electromagnetic treatment to break down brain tumor DNA.
Support Services at Enoch Callaway Cancer Center
We're here to help you achieve optimum health and wellbeing. Learning from others in support groups and sharing your experience are important ways to stay emotionally healthy. A family chapel gives patients and families a space for spiritual renewal.

A peaceful learning environment offers resources for patients and family members, including a Children's Corner with age-appropriate information and programs to help children cope with a family member's diagnosis.

Patients experiencing hair loss appreciate the new boutique for styling wigs, scarves and accessories.
Integrative therapies
Patients at Enoch Callaway Cancer Center have access to integrative therapies including yoga, art, crochet and nutrition classes. These classes and therapies enhance the quality of life for people during cancer treatment and survivorship, reducing side effects and improving physical and emotional wellbeing.
Nutrition therapy
Nutrition plays an important role in maintaining wellbeing and fighting disease for people undergoing cancer treatment as well as survivors. While treatments such as radiation and chemotherapy can make eating a challenge, the right food choices can make a difference in how patients feel.

Facilitated by a registered dietitian who is dedicated to nutrition education for people with cancer, our nutrition therapy classes are designed to promote positive outcomes and enhance people's relationship with food during and after treatment.
Yoga
The American Cancer Society recognizes yoga as an effective way to relieve some symptoms of chronic disease such as pain, fatigue, nausea, sleep problems and inflammation. Practiced regularly, yoga can lead to lower stress, increased relaxation and physical wellness.

Where yoga is offered at Wellstar, classes are designed to allow anyone to participate, and accommodates those with limited strength and mobility. Relaxation, stretching and breathing exercises are alternated with moves aimed at core strengthening.
Art classes
Studies have found that art can be beneficial for the cognitive and emotional state of cancer patients. Practicing art can alleviate some of the physical issues associated with treatment such as pain, nausea, fatigue and anxiety. Patients can improve their mind-body connection by engaging in various forms of artistic expression. Patients, families and caregivers are welcome to join regardless of talent or technical ability.
Crochet classes
A type of art, our crochet classes are instructed by a master in the art of crochet. Participation in this group allows patients and caregivers to learn a new skill or share their talent with others. Projects such as crocheted caps and lap blankets are often undertaken by this group to benefit patients undergoing cancer treatment.
Rehabilitation
Some people with cancer require rehabilitation due to changes including speech and swallowing challenges, swelling (lymphedema), fatigue, muscle loss and pain after treatment. Therapists who are experienced in working with people with cancer help people improve their quality of life.
STAT Clinics & Tumor Boards
Wellstar's leading cancer specialists have created STAT Clinics, a highly patient-centric care model to offer you best-in-class, multidisciplinary care. With this model, the patient, who is at the center of the treatment plan, benefits from meeting multiple specialists together on the same day who collaborate on their diagnosis and treatment plan design. This efficient approach gets treatment started faster. Visit our
Lung Cancer STAT Clinic
page to learn more about this approach to cancer care.
Tumor Boards: Specialized Multidisciplinary Care
At a tumor board meeting, physicians come together to bring their knowledge and experience to discuss multiple cancer cases. This is a collaborative experience across the Wellstar Health System which can greatly benefit individual patient care. Our multidisciplinary tumor boards are attended by every type of physician who has involvement with you to bring about the best possible care. They partner to review, diagnose and offer a consensus on personalized treatment. We offer
General Tumor Boards for all cancers.
Cancer Research & Clinical Trials
Wellstar works closely with select local and national partners to enroll patients in clinical trials, often providing cutting-edge treatments years before FDA approval. When patients qualify, they gain access to groundbreaking treatments, procedures and technologies, close to home.
National Partners
The Wellstar Research Institute and Northwest Georgia Oncology Centers work closely with select local and national partners—including NCI (National Cancer Institute) and the Mayo Clinic.
Track Record of Success
Welstar patients have participated in clinical research programs which have led to the approval of immunotherapy and targeted therapy for various diseases including lung cancer, breast cancer, gynecologic cancers, and kidney cancer. People with cancer who have participated in clinical trials have helped Wellstar oncology specialists and our partners with accomplishments including:
First FDA approval for immunotherapy for breast cancer and small cell lung cancer
Immunotherapy treatment for patients with non-small cell lung cancer for nearly five years before FDA approval
Gynecologic oncology clinical trials for patients in connection with the Mayo Clinic
With Morehouse School of Medicine, joined a network to develop a repository of data and bio-specimens to improve standards of cancer care through new clinical trials, technology, informatics solutions and personalized medicine
Approval of more than 20 medications by the FDA after trials involving Wellstar patients
Cancer Registry
We partner with the state of Georgia to make an impact on preventing and treating cancer. Data from our treatment program is submitted to the Georgia Comprehensive Cancer Registry (GCCR) every month. (We remove patients' identifiable information.)

The statewide, population-based cancer registry helps health researchers to analyze geographic, racial and other factors affecting the state's population. The purpose is to support cancer control research and to help determine where early detection, educational or other programs are most needed. We're proud to play a part in this important endeavor.
Currently showing
4

total listed locations