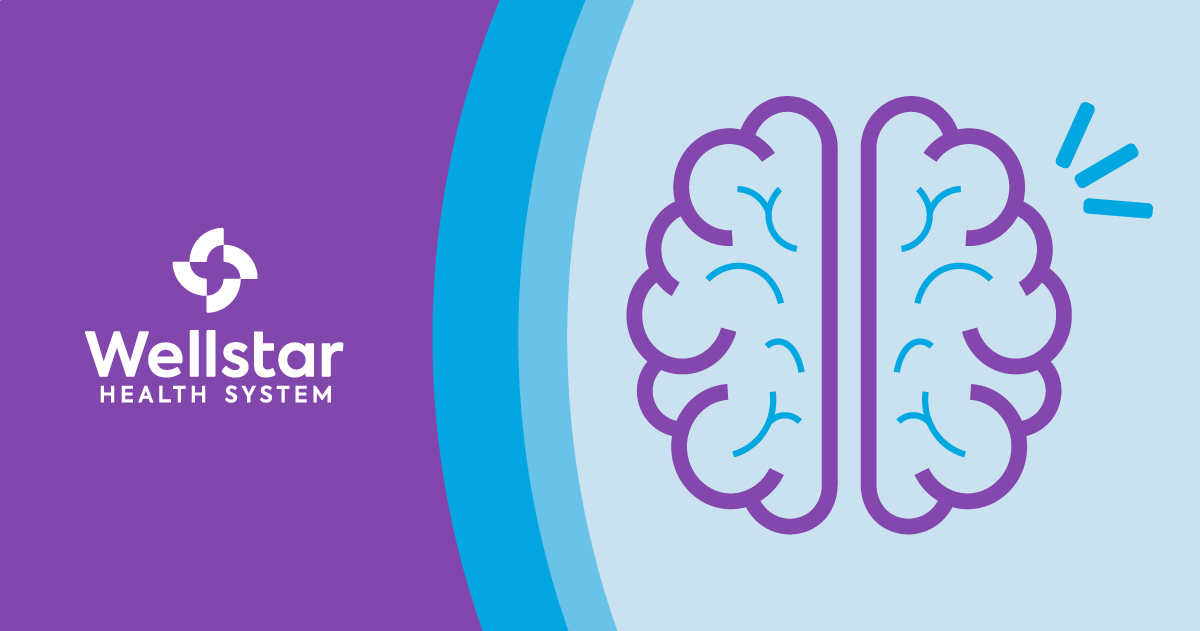 Stroke & Aneurysm Care
Every second counts when it comes to treating strokes and aneurysms. That's why our fellowship-trained, board-certified neuro specialists work fast to provide advanced treatments that aim to prevent death and disability.
Advanced Treatments from Neuro Experts
At Wellstar, we know getting fast, expert stroke care can mean the difference between life, death or lasting damage. That's why our highly skilled neuro specialists work together as a team to treat strokes quickly, safely and effectively with leading technology. Our multidisciplinary team is made up of fellowship-trained vascular neurologists, cerebrovascular neurosurgeons, neurocritical care intensivists, neuroradiologists and neuro acute care advance practitioners. Our approach to stroke care allows for rapid diagnosis and advanced treatment when patients need it most — 24 hours a day, 7 days a week.

As the leading provider of stroke and aneurysm services in Georgia, our neuro team performs one of the highest numbers of thrombectomy and aneurysm treatments in the country. Across our network of Joint Commission Stroke certified hospitals, we offer advanced treatments including complex surgery, minimally-invasive neuroendovascular procedures, tenecteplase (TNK) therapy, artificial intelligence (AI) enabled brain imaging and telestroke services.



Advanced Treatments, Technology & Support
---
Minimally-Invasive Treatment
Wellstar is
one of only four programs in the state
that offer
neuroendovascular treatment
.
These
minimally-invasive
catheterized blood vessel procedures can treat complex conditions
without open brain surgery
. When performing a thrombectomy, a skilled
neurointerventionalist
or
cerebrovascular neurosurgeon
guides a tiny catheter through a blood vessel in the patient's leg to the blood clot in the brain. The goal is to remove the clot and restore blood flow to the brain to help prevent disability.
State-of-the-Art Biplane Imaging
Wellstar is a leader in stroke care and delivers advanced technology for complex cases, such as state-of-the-art neurointerventional biplane angiography suites. Available at
Wellstar Kennestone Regional Medical Center
and
Wellstar North Fulton Medical Center
, this specialized imaging produces detailed 3D views of blood vessels deep within the brain. Biplane imaging helps our specialists diagnose people accurately and perform complex procedures like thrombectomies and brain aneurysm repair.
Imaging & Artificial Intelligence
Wellstar uses artificial intelligence (AI) to identify strokes and aneurysms, so patients get care fast at all of our hospitals. When someone has a CT scan, our AI reviews the images for signs of strokes and aneurysms. Our neurologists and neurosurgeons are alerted instantly through a smartphone app allowing them to intervene quickly and coordinate vital care for improved patient outcomes.
Neurological Rehabilitation
After experiencing a stroke or aneurysm, our team provides educational support and secondary treatment to prevent a future stroke, along with physical and occupational therapies. Every patient has a comprehensive care plan unique to them.
Wellstar's rehabilitation facilities include two CARF-accredited inpatient rehabilitation programs. At select locations, Wellstar offers highly specialized neuro rehab services such as robotics, therapeutic gardens and music therapy. To care for our patients' emotional well-being, we also offer stroke support groups and caregiver training programs at select locations.
Learn more about our neurological rehabilitation program.
"Wellstar is deeply committed to advancing research, innovation and science for stroke and neurocritical care, while still providing personalized treatment to each patient."
Dr. Rishi Gupta, Co-Chief of Neuro Care & Director of Cerebrovascular Program

---
Wellstar offers a collaborative network of neurological care for strokes and aneurysms across our emergency departments and provides advanced treatment at select locations.
Wellstar Kennestone Regional Medical Center and Wellstar North Fulton Medical Center are recognized as Certified Advanced Comprehensive Stroke Centers — the highest level of stroke certification available — by The Joint Commission.
Wellstar Cobb Medical Center, Wellstar Spalding Medical Center and Wellstar West Georgia Medical Center are recognized as Primary Stroke Centers by The Joint Commission.
Our neuro specialists offer aneurysm treatment at Wellstar Neurosurgery locations in Marietta and Roswell.
Currently showing
10 total listed locations