Wellstar STAT Clinic for Prostate Cancer
Our Specialty Teams and Treatments (STAT) Clinic for Prostate Cancer gives men and their partners a high level of comprehensive care, including a multidisciplinary team of leading specialists and access to state-of-the-art technology for diagnosis and treatment.
Comprehensive Care for Men with Prostate Cancer
When a man learns he has prostate cancer, making the right choices is important for him—as well as his wife or partner if he is in a relationship. At the Wellstar STAT Clinic for Prostate Cancer, we recognize that there is no one-size-fits-all treatment. Here, you meet with multiple physicians—many who are board-certified—in one day to learn about your options. We educate patients and their partners on various treatments such as robotic surgery and radiation therapy. Meeting with a multidisciplinary team helps you have the information you need to make an informed decision, and gives you peace of mind as you move forward with the plan that's right for you.

Through our membership in the Mayo Clinic Care Network, our radiation oncologists and urologists have a direct connection to Mayo Clinic specialists and can request eConsults — virtual second opinions — at no additional cost to the patient. Because of the comprehensive care patients experience here, Wellstar is accredited by the American College of Surgeons (ACS) Commission on Cancer (CoC), who also honored Wellstar with the Outstanding Achievement Award, the highest honor awarded to a cancer program in the US.
What to expect during your appointment
Typically, patients with prostate cancer would need to make a few appointments with specialists at different locations to learn about treatment options. At Wellstar's STAT Clinic for Prostate Cancer, men and their partners meet with multiple specialists to discuss treatment options in the same place, on the same day. Here's what to expect:
Meet with a urologist: First, you will meet with a Wellstar urologist who is highly skilled at advanced laparoscopic and robotic surgical methods. In many cases, you may also learn about the active surveillance protocol when meeting with the urologist.
Meet with a radiation oncologist: Patients learn about state-of-the-art treatments, including brachytherapy and intensity modulated radiation therapy (IMRT) administered by a radiation oncologist. These treatments deliver high-dose radiation to the cancer while minimizing damage to healthy surrounding tissue.
Meet with a nurse navigator: Each patient concludes his visit by meeting with a prostate cancer nurse navigator, a specially trained nurse who can answer additional questions and offer ongoing support as the patient moves forward.
What is active surveillance?
One option that is becoming more common for men with prostate cancer is active surveillance. This is often a preferred choice for active men with low-grade, slow-growing prostate cancer. In this case, a man chooses to refrain from or delay treatment to minimize the risk of treatment side effects. With active surveillance, patients follow a careful protocol guided by physicians with regular exams and blood tests.
Advanced treatment & technology
Wellstar invests in state-of-the-art technology to give men with prostate cancer access to leading treatments, including those delivered by CyberKnife, TrueBeam and da Vinci robotic technology as well as brachytherapy, SpaceOAR Hydrogel and innovative genetic therapies.
Da Vinci technology
Our urologists perform minimally-invasive, outpatient and same-day prostatectomies with assisted by Vinci robots. In this procedure, your surgeon removes the prostate gland and nearby tissues, as well as lymph nodes. With robotic prostatectomies, patients benefit from precise movement and small incisions, which can lead to better outcomes such as decreased pain, faster hospital discharge and faster recovery for erectile function and urinary continence.
CyberKnife, IMRT & TomoTherapy
Wellstar is the only program in Atlanta with CyberKnife. If this radiation treatment is recommended to a patient with prostate cancer, the technology delivers high-dose radiation with pinpoint precision to tumors painlessly and without incisions. Wellstar also utilizes other state-of-the-art radiation treatments including Intensity Modulated Radiation Therapy (IMRT) and TomoTherapy which allow precise delivery of conformal radiation treatment. All of these technologies allow our physicians to target your cancer and reduce the radiation to your normal tissues.
Hydrogel
Wellstar was the first system to offer SpaceOAR Vue Hydrogel technology to patients undergoing radiation for prostate cancer treatment in Georgia. SpaceOAR Hydrogel is an option for men who undergo radiation treatment for prostate cancer. It acts as a spacer providing separation of the rectum and the prostate. In a clinical study, SpaceOAR Hydrogel was shown to help minimize the impact on urinary, sexual and bowel quality of life for prostate cancer patients undergoing radiation therapy.
Brachytherapy
Low-dose rate brachytherapy is typically used for prostate cancer patients. Tiny seeds are implanted directly into the prostate, right next to the cancer, in a single procedure while the patient is under anesthesia. There is no incision as the seeds are implanted via needles, and patients are typically back to normal activities the next day.
Genetic therapies
Patients who are treated for prostate cancer in our STAT Clinic may also benefit from a genetic risk assessment and high-risk screening options through Wellstar's leading Genetic Risk Assessment Program.
Learn more about the Wellstar Genetic Risk Assessment Program for hereditary cancers
Support Services
Our nationally-recognized Center for Survivorship and Support helps patients achieve optimum health and well-being from the time of diagnosis and beyond. Patients often benefit from care by Wellstar's support team members including a registered oncology dietitian, a registered oncology social worker, a financial counselor and physical therapists.
Nutritional support
Our registered dietitians specialize in oncology nutrition to maximize nutritional status before, during and after treatment with nutrition counseling and meal plans, educational programs and tube feeding management.
Counseling
Patients can work with our licensed clinical social worker who provides counseling and other helpful services as well. We also have psychologists and psychiatrists on the Wellstar team if patients could benefit from a higher level of psychological care.
Pelvic floor rehabilitation
Men with prostate cancer often benefit from complementary therapies such as pelvic floor rehabilitation by physical therapists with specialized training. Treatment can affect sexual function and therapists work with patients to restore function for a higher quality of life after treatment.

Learn more about cancer rehabilitation at Wellstar.
Meet our team
---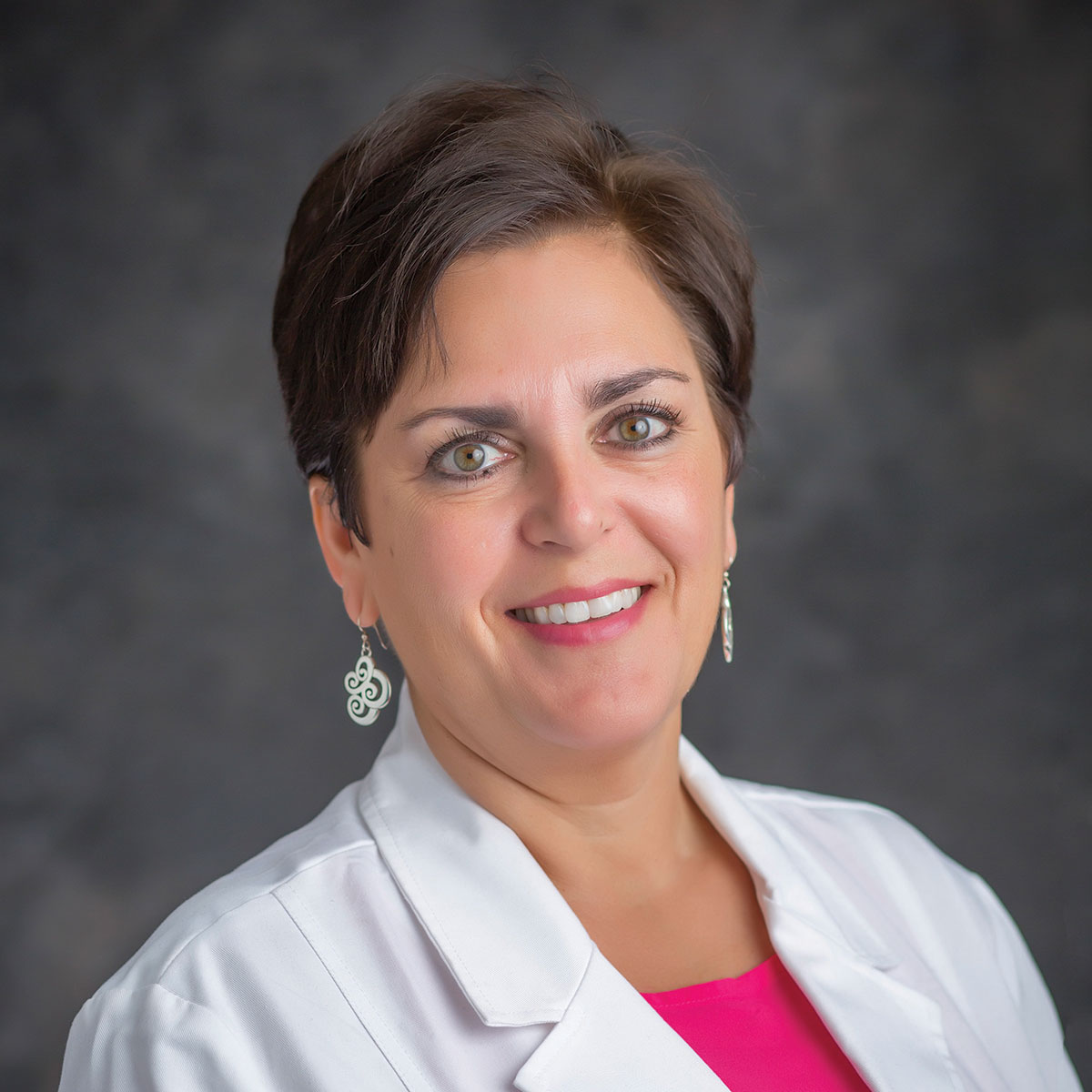 Michelle Guibault, RN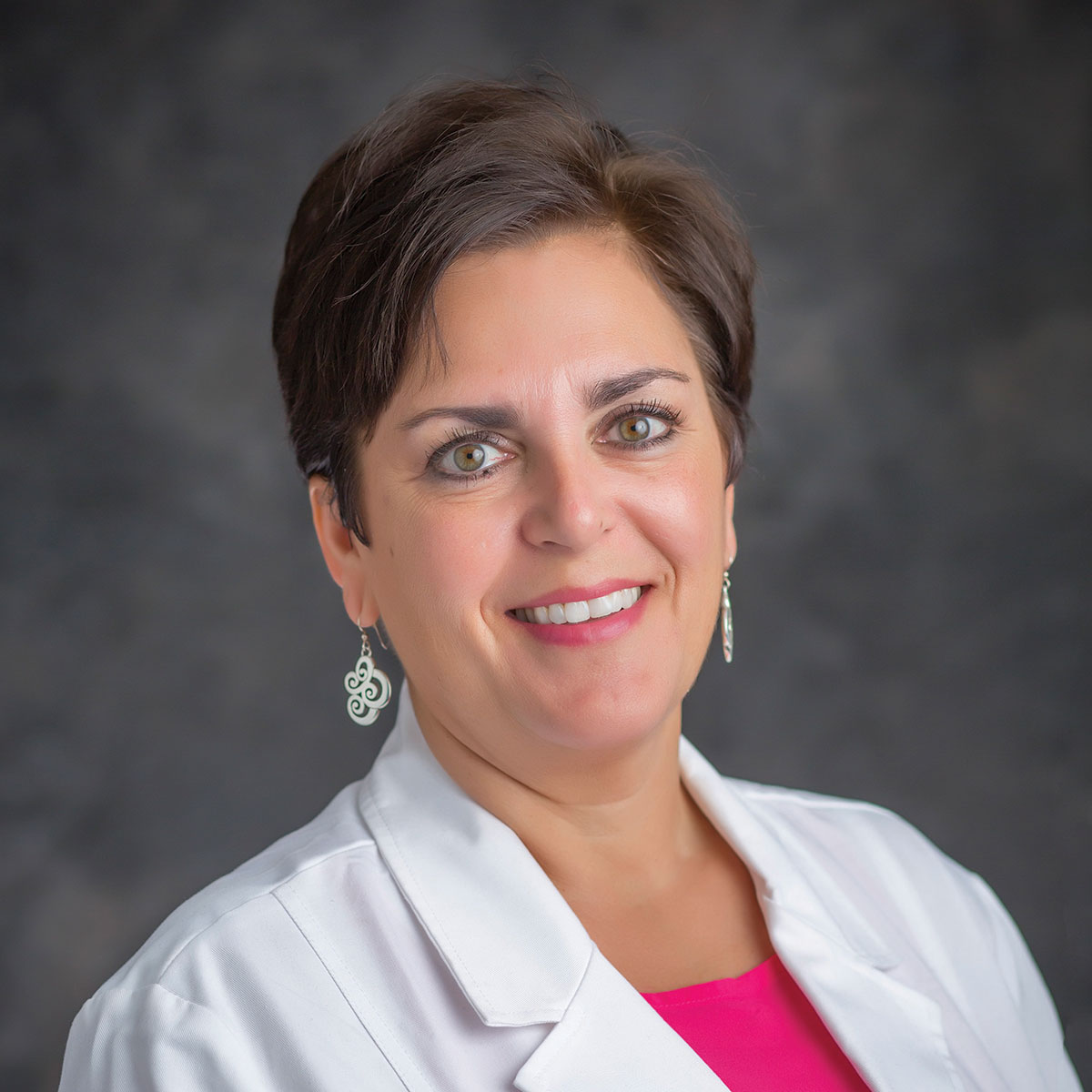 Michelle Guibault, RN
STAT Clinic Locations
Currently showing
2

total listed locations
55 Whitcher Street NE
Suite 250
Marietta, GA 30060
mi away - Open
1700 Hospital South Drive
Suite 404
Austell, GA 30106
mi away - Open