Spine Surgery
Spine surgery cares for people suffering from spinal discomfort caused by nerve problems, a tumor, degenerative disc disease and other spine-related conditions.
Spine Surgery at Wellstar
Wellstar's neurosurgeons and orthopedic surgeons conduct tests to determine if spinal surgery is right for you. Then, our highly-trained experts will create a personalized care plan for minimally invasive or traditional surgery. Our focus is to reduce pain and stop degeneration with the shortest possible hospital stay.

Your Wellstar spine surgeon will consult with your primary care provider and other experts to determine the right combination of approaches to reduce your pain and improve your daily life. Some of the spine surgeries offered include:
Discectomy
Laminectomy
Spinal fusion
Artificial disks
What we treat
Scoliosis
Bone spurs
Stenosis
Sciatica
Arthritis
Herniated disc
Fractures
Tumors
Lower back pain
Spinal deformities
Brain cancer
Spine cancer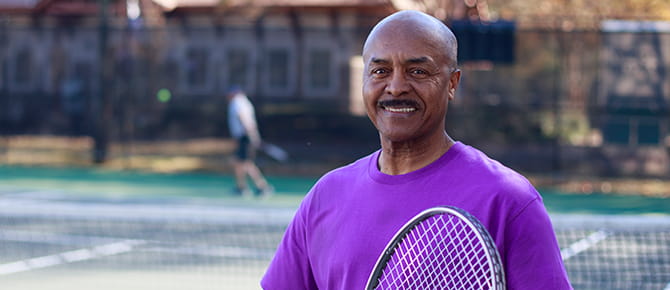 UlyssesCare
If you looked up the word "active" in the dictionary, you just might find Ulysses Price's picture. That changed when severe neck and shoulder pain entered the picture. Now, after a state-of-the-art neck procedure, Ulysses is back in action and doing his favorite activities — even better than before.
Read his story