KevinCare
Surviving sudden cardiac death — and living life to the fullest
There aren't many people out there who can say they survived cardiac arrest at 30. Kevin Miskewicz can.

According to the American Heart Association, more than 90% of people who experience an out-of-hospital cardiac arrest die. Those who survive often have permanent neurological disabilities. But Kevin's story has an incredibly fortunate ending, thanks to the highly coordinated work of his medical experts at Wellstar.

Recovering from cardiac arrest is something Kevin will never forget. It lives forever as a piece of his health history — one that includes a dedicated healthcare team — and his wife, who was the first to save his life.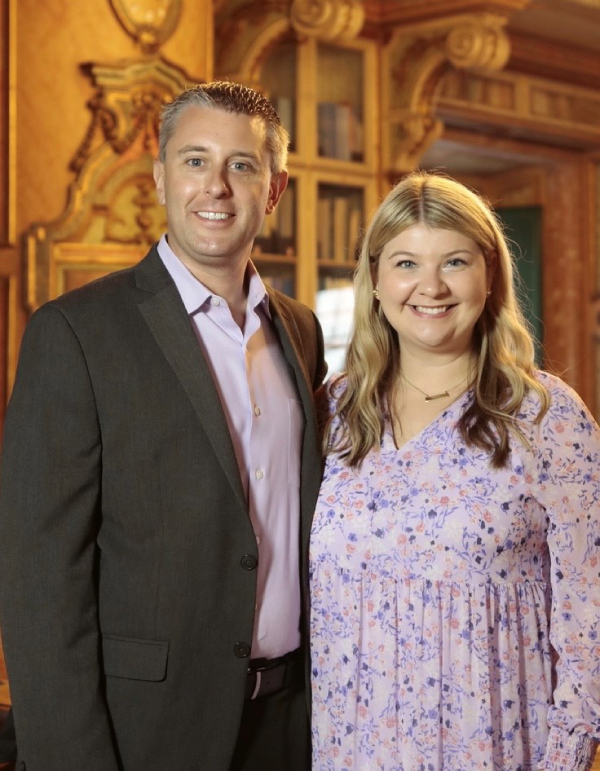 CPR to the rescue
Kevin woke up on Labor Day 2017 at 5:30 a.m. to take the dog out. Pausing to adjust the thermostat as he came in, he fell, knocking over a lamp.

He was in cardiac arrest.

With no symptoms and no known pre-existing condition, this was unexpected, but that didn't stop his wife, Andrea, from jumping into action.

"If it weren't for me knocking over a lamp when I passed out," said Kevin, "she would have never woken up and saved my life."

In addition to calling 911 and unlocking the door for the paramedics, Andrea performed CPR for 10 minutes.

"Kevin's wife doing good CPR was critical," said Dr. Arthur Reitman, the interventional cardiologist who was a vital part of Kevin's treatment team at Wellstar Kennestone Regional Medical Center. "More than five minutes of poor blood flow to the brain can result in permanent irreparable injury from which a patient is unable to recover."
Coordinating multidisciplinary care to save a life
When paramedics arrived at Kevin's home, he had no pulse and was not breathing. As the paramedics performed their lifesaving work, he technically died two times.

The ambulance took him to Wellstar North Fulton Medical Center, where he was initially assessed and treated by Dr. David Jacoboff. The interventional cardiologist implanted an intra-aortic balloon pump to stabilize him. Then, he transferred Kevin to Wellstar Kennestone Regional Medical Center for highly specialized heart care.

When Kevin arrived at Kennestone by helicopter, his heart function wasn't strong enough to support his body. Dr. Reitman and a team of doctors including a cardiologist, a pulmonologist and critical care doctors worked in tandem to put Kevin on an advanced life support system called veno-arterial extracorporeal membrane oxygenation. Better known as VA-ECMO, it took the heart "offline" so it could heal. The technology removed unoxygenated blood from his body, oxygenated it and pumped it back in for the next three days.

"Very few places in the state — only four or five hospitals — have the technology and specialized training to put a patient on ECMO," Dr. Reitman explained.


Read the full article
Published on: January 2023