Heart Attack
A heart attack is a medical emergency, usually occurring when a blockage or clot blocks blood flow to the heart muscle.
Without oxygenated blood flow, the heart muscle will die. Wellstar is focused on preventing, diagnosing, treating and rehabilitating heart disease with skilled physicians and advanced technology close to home.
Heart Attack Overview
A heart attack occurs as a result of decreased blood flow to the heart, which can cause irreversible injury to heart tissue and death. Heart attacks most commonly happen due to coronary artery disease (CAD), an accumulation of plaque inside coronary blood vessels. When a plaque ruptures, a clot forms at the site and causes sudden obstruction to blood flow in that artery, which leads to a heart attack.

This obstruction is why time is essential when treating a heart attack. The faster your blood begins flowing to your heart again, the less damage your heart suffers, and the more likely a full recovery can occur.

Wellstar is focused on preventing, diagnosing, treating and rehabilitating heart disease with skilled physicians and advanced technology close to home. Emergency departments at Wellstar Cobb Hospital, Douglas Hospital, Kennestone Hospital and Paulding Hospital provide comprehensive cardiac services. Wellstar Cobb and Kennestone hospital's cardiac diagnostic and treatment services provide the next level of defense against heart disease. The technologically advanced Cardiac Center at Wellstar Kennestone Hospital and partnership with Emory Healthcare for adult open-heart surgery raises the bar on world-class cardiac care.
Symptoms
Men and women often experience different symptoms when having a heart attack. Symptoms typical of a heart attack in men can include the following:
Chest pressure or pain
Discomfort or pain in the arms, neck, back, jaw or stomach
Shortness of breath
Profound sweating
Nausea
Vomiting
Fainting or lightheadedness
Women may experience the above heart attack symptoms, plus any of the following:
Unexplained anxiety, weakness or fatigue
Stomach or abdominal pain (between the breastbone and naval)
Palpitations
Cold sweats
Paleness
Learn the symptoms of a heart attack for both men and women and contact 9-1-1 immediately if you or someone you know exhibits these symptoms.
Risk Factors
Age
Cigarette smoking
High cholesterol
High blood pressure
Diabetes
Overweight or obesity
Lack of exercise
Stress
Excessive alcohol intake
Family history
An additional risk factor for women:
The combination of smoking and oral contraceptives, especially in women older than 35, increases the risk of heart disease or heart attack.
Heart Attack Prevention
A combination of lifestyle changes and medication can help you reduce your risk of heart attack, even if you've already had one. Your Wellstar physicians will discuss a prevention plan with you, whether you have already had a heart attack or are at high risk of having one.
Medication
Aspirin, a blood thinning medication, can keep your blood from clotting. Other prescription blood thinners may be recommended as well.
Beta blockers lower your heart rate and your blood pressure, reducing demand on your heart.
Angiotensin—converting enzyme (ACE) inhibitors may be prescribed by your Wellstar physician after a heart attack, especially one that was moderate to severe and reduced your heart's pumping capacity. ACE inhibitors allow blood to flow from your heart more easily, can prevent complications of heart attacks and make another heart attack less likely.
Cholesterol-lowering medications also may be prescribed following a heart attack. A number of different medications are available that can help lower the risk of a second heart attack even if your cholesterol was not very high at the time of the heart attack.
Lifestyle Factors
Quit smoking
Exercise
Eat a healthy diet
Manage stress
Maintain a healthy weight
Control other medical conditions, such as high blood pressure, high cholesterol and diabetes
Tests and Screenings for Heart Attack
If you are over 35 years old and have heart attack risk factors, your Wellstar physician may recommend screenings, which can detect heart disease in early stages and allow you to take steps to keep from having a heart attack.

The procedures or screenings your physician recommends may include:
CT cardiac calcium score, also called a Calcium Score or Heart Scan
Complete lipid profile, which measures cholesterol, triglycerides and glucose
Blood pressure check
Body mass index assessment
Family heart history analysis
Sleep study
Heart Attack Diagnosis
Diagnostic tests are performed immediately in an emergency department during a suspected heart attack.
Diagnostic Tests
Immediate diagnostic tests for heart attack include:
Electrocardiogram (ECG)
Cardiac blood tests
Other diagnostic tests may include:
Chest X-ray
Cardiac catheterization
Nuclear scan
Heart Attack Treatment
Initiating treatment as soon as symptoms begin is the most important factor in preventing or minimizing permanent heart damage. The treatment goal is to open the blocked artery and restore blood flow to the heart before permanent damage or death occurs. The accredited Chest Pain Centers at Wellstar Cobb Hospital, Douglas Hospital and Kennestone Hospital have recognized rapid response times for initiating treatment for a heart attack.
Medication
Some of the same medications prescribed to prevent heart attack can also be used to stop a heart attack. Since heart attacks occur when your blood clots at the site of a ruptured plaque, the medicines needed are those that stop the clotting. Prescribed medications might include:
Aspirin
Thrombolytics, also called clotbusters
Superaspirins
Other blood-thinning medications
Pain relievers
Nitroglycerin
Beta blockers
Cholesterol-lowering medications
Heart Attack Surgery
Surgical approaches for heart attack include:
Coronary angioplasty and stenting
Coronary artery bypass surgery
Heart Attack Ongoing Care
Continued good health following a heart attack involves lifestyle changes. Wellstar offers a medically supervised cardiac rehabilitation program made up of exercise, education, lifestyle modification and emotional support. Cardiologists and cardiac rehabilitation specialists will tailor a program including some or all of the following to help meet your specific needs and goals.
Education and support for you and your family
Exercise program
Healthy diet to help you maintain a healthy weight
Stopping smoking
Stress management
Regular check-ups and follow-up visits to your Wellstar cardiologist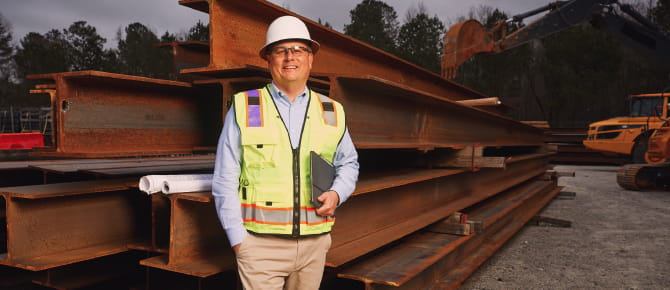 BrettCare
After working in construction for over 20 years, Brett Faucett knows all about the right building blocks. That's why Brett knew something was wrong when the numbness started in his left arm.
Read his story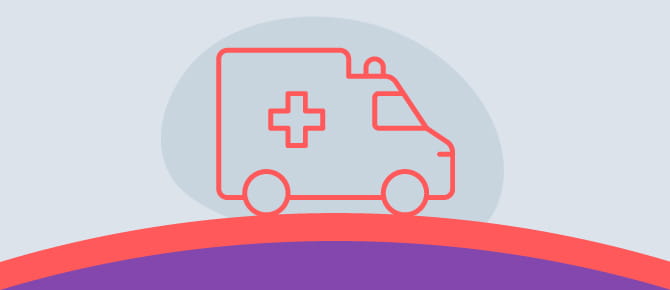 Save Lives, Don't Drive — When to Call 911
When a stroke or heart attack strikes, every second matters. Saving time could mean saving a life, and it's crucial that medical treatment starts right away. That's why in the case of a heart attack or stroke, call 911 immediately — don't drive yourself or another person to the hospital.
Learn more