Expert Heart Attack Care
When it comes to heart attacks, every second counts. Wellstar offers comprehensive care
and advanced technology for heart attacks, from preventative testing to
emergency treatment and all the way through recovery.
Expert Heart Care When It Counts
When a heart attack happens, don't delay — get care right away. Because this life-threatening condition is caused by decreased blood flow to the heart, a heart attack can result in irreversible damage to vital organs and even death. Most heart attacks are caused by plaque buildup inside the blood vessels. When plaque ruptures, a clot can form and suddenly restrict blood flow in the artery. At Wellstar, we know getting the right medical attention quickly can make all the difference. When a heart attack strikes, our skilled team is ready to jump into action.
Care close to home
Wellstar is committed to providing comprehensive heart attack care, from preventative testing and early diagnosis to advanced treatments and
cardiac rehabilitation.
We understand the faster you receive treatment during a heart attack, the sooner our medical team can open the blocked artery and minimize damage as much as possible.
World-class emergency care
The emergency departments at Wellstar
Cobb,
Douglas,
Kennestone
and
Paulding
Hospitals provide comprehensive cardiac services. Whether you experience a sudden heart attack or other life-threatening cardiac condition, Wellstar provides high-quality heart care when it matters most.
Identify heart issues at the start
Wellstar
Cobb
and
Kennestone
Hospital's state-of-the-art cardiac diagnostic and treatment services help identify heart disease early, so you can fight back from the beginning.
Advanced cardiac care, right here
If you need cardiac surgery, your heart is in expert hands at Wellstar. The cutting-edge Cardiac Center at
Wellstar Kennestone Hospital
provides world-class care you can count on, including a partnership with Emory Healthcare for adult open-heart surgery.
Symptoms of a Heart Attack
Catch the signs early
Know the signs of a heart attack — you could save a life. Typical symptoms of a heart attack can include:
Chest pressure or pain
Discomfort or pain in the arms, neck, back, jaw or stomach
Shortness of breath
Profound sweating
Nausea
Vomiting
Fainting or lightheadedness
Warning signals differ in women
While chest pain is the most common sign for both men and women, females may experience different symptoms. In women, heart attacks may include any of the above signs, plus the following:
Unexplained anxiety, weakness or fatigue
Stomach or abdominal pain (between the breastbone and navel)
Palpitations
Cold sweats
Paleness
Don't wait. If you see the signs of a heart attack, dial 911 immediately.
Heart Attack Prevention
Know your risk
The first step to preventing a heart attack is understanding your likelihood of experiencing one. You may be at an increased risk of heart attack if you:
Are above the age of 45 for men or above the age of 55 for women
Smoke cigarettes
Have a chronic condition like high cholesterol, high blood pressure or diabetes
Are overweight or obese
Get a lack of exercise
Experience chronic stress
Drink alcohol excessively
Have a family history of heart attacks
Are a woman above the age of 35 who smokes and uses oral contraceptives
Stay ahead of a heart attack
You have the power to help prevent a heart attack. Here's how:
Team up with your Wellstar primary care physician. At your wellness exam, your provider can assess your personal risk for heart disease.
Stop smoking. Did you know it takes just minutes after quitting cigarettes to see health benefits? Learn more about smoking cessation.
Stay active. Get at least 150 minutes of cardiovascular exercise, such as walking, dancing or biking, every week. That's less than 25 minutes per day.
Eat a heart-healthy diet. Choose whole grains, lean meats and have plenty of fruits and veggies every day.
Get a heart screening
Depending on your age and medical history, your Wellstar physician may recommend a heart screening, which can help catch heart disease and other serious cardiac conditions early. Getting a screening through Wellstar's
Know Your Heart program
can provide a picture of your heart health. After testing, you will receive an individualized report, which includes your latest cardiovascular stats and lifestyle recommendations to stay well.
Heart Attack Diagnosis
During a suspected heart attack, diagnostic tests are performed in an emergency department, and may include:
Cardiac blood tests
Chest X-ray
Cardiac catheterization
Heart Attack Treatment
Getting the proper care quickly can minimize or even prevent permanent heart damage. The accredited Chest Pain Centers at Wellstar
Cobb,
Douglas
and
Kennestone
Hospitals have been recognized for their rapid response times for treating heart attacks.
Medication
Some of the same medications prescribed to prevent heart attack can also be used to stop a heart attack. Prescribed medications may include:
Aspirin
Thrombolytics, also called clotbusters
Superaspirins
Other blood-thinning medications
Pain relievers
Nitroglycerin
Beta blockers
Cholesterol-lowering medications
Heart attack surgery
Surgical approaches for heart attack include:
Coronary angioplasty and stenting
Coronary artery bypass surgery
Heart Attack Ongoing Care
After a heart attack, it's more important than ever to take control of your health. Wellstar offers a medically supervised
cardiac rehabilitation
program with exercise, education, lifestyle modification and emotional support. Cardiologists and cardiac rehabilitation specialists will tailor a program to help meet your needs and wellness goals. This may include:
Education and support for you and your family
Exercise programs
Diet recommendations to help you maintain a healthy weight
Stopping smoking
Stress management
Regular check-ups and follow-up visits with your Wellstar cardiologist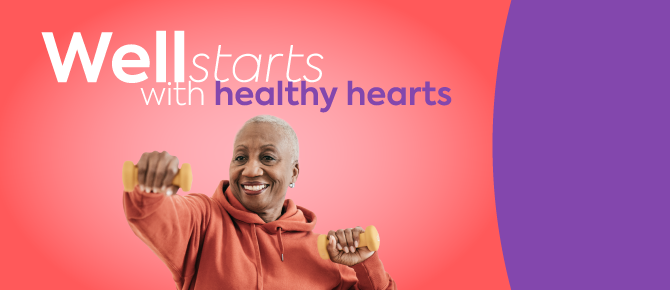 Well Starts with Healthy Hearts
It's impossible to count all the ways your heart supports you in a single day. That's why it's so vital to take care of your cardiac health — and doing so is easier than you might think. According to Wellstar medical experts, consistency is the key.
Learn more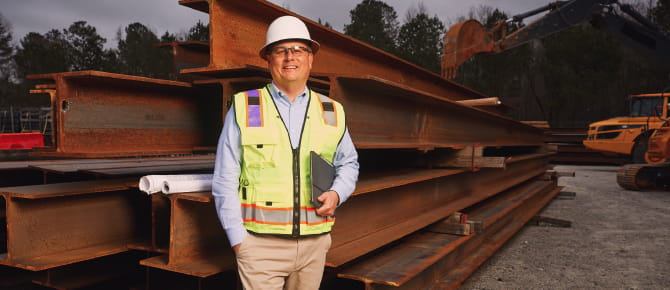 BrettCare
After working in construction for over 20 years, Brett Faucett knows all about the right building blocks. That's why Brett knew something was wrong when the numbness started in his left arm.
Read his story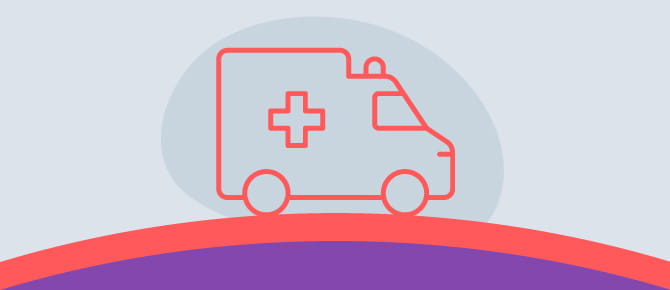 Save Lives, Don't Drive — When to Call 911
When a stroke or heart attack strikes, every second matters.
Learn more