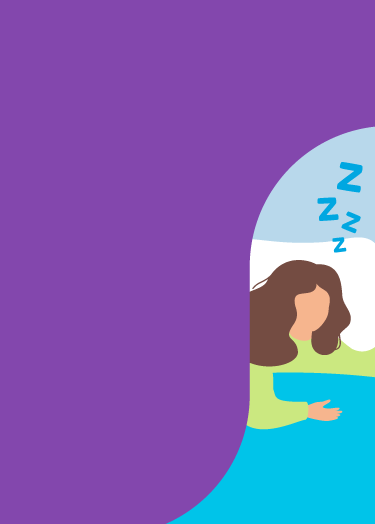 Sleep Medicine
Children and adults with rare and common sleep disorders can obtain the diagnosis and treatments they need from Wellstar's expert sleep specialists.
Expert Care for People with Sleep Disorders
Specially trained Wellstar physicians diagnose and treat people with sleep disorders, helping them get restful sleep and address related health concerns. Our dedicated sleep specialists are with you through every step of your sleep evaluation, from the initial exam to comprehensive testing and follow-up care.
Advanced testing & sleep studies
We start with advanced testing to get to the bottom of your sleep problem. Testing may include a non-invasive, at-home monitoring device or a sleep study conducted overnight in an accredited
Wellstar Sleep Center
with comfortable, hotel-like rooms. During an overnight sleep study, patients spend the night in a relaxing, comfortable setting. A sleep study measures brain waves, movement, breathing, oxygen heart rate and many other body signals.
Multidisciplinary sleep disorder care
Our sleep doctors often collaborate with
ear, nose and throat condition specialists
— who perform sleep condition surgery —
pediatricians
,
cardiologists
,
oral and maxillofacial surgeons
and others to evaluate and treat your condition. Underlying conditions may include obstructive
sleep apnea, chronic insomnia, narcolepsy, severe daytime sleepiness, restless legs syndrome
,
heart disease
or
obesity
. Our expert team is experienced and here to help you get you the quality sleep you need.
Who we treat
Our sleep specialists diagnose and care for adults and children 14 years and older. Children under 14 can be referred directly by their pediatrician or more commonly by an ENT doctor for testing. Learn more about pediatric sleep disorder treatment at Wellstar.
Conditions we treat
Advanced sleep phase syndrome
Central sleep apnea

Circadian rhythm disorders

Delayed sleep phase

Idiopathic hypersomnia

Insomnia

Narcolepsy

Nightmare disorder

Nocturnal epilepsy

Non-24-hour sleep-wake syndrome

Obstructive sleep apnea




Parasomnias (nightmares, night terrors)

Pediatric obstructive sleep apnea

Pickwickian syndrome

REM sleep behavior disorder

Restless legs syndrome

Shift work disorder

Sleep terrors

Sleep-related breathing disorders

Sleep-related eating disorder

Sleepwalking

Snoring
Do I need a referral to see a sleep specialist?
Depending on your insurance, appointments with a pulmonologist may require a referral from your primary care physician.

Adults and children 14 years and over can be seen by our sleep specialists, who may order a sleep study if indicated. Children under 14 can be referred directly by their pediatrician or more commonly by an ear, nose and throat specialist for testing.

---
Currently showing 10 total listed locations