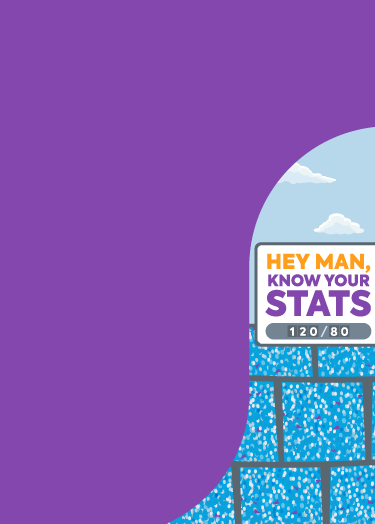 Hey Man, Know Your Stats
Partner with your healthcare team
When it comes to men's health, knowing your
wellness numbers helps keep you at the top of your game.
From routine check-ups to preventative screenings, Wellstar physicians
offer expert, tailored care for men at every stage of life. Our team will work
with you to create the best game plan to protect your health and keep you ahead
of potential medical problems.
Stats to Stay in the Game
If you're a sport fan, you probably know your favorite player's game stats. But how familiar are you with your own health stats? For men, some important numbers to know include:
BMI (body mass index)
This metric can determine if you have a healthy body weight. A normal range is between 18.5 to 25.
LDL and HDL (low-density and high-density lipoprotein cholesterol)
This blood test measures cholesterol levels. For men age 20 or older, healthy LDL levels should be under 100 mg/dL and aim to keep your HDL above 40.
BP (blood pressure)
Blood pressure is measured using an arm cuff. A reading under 120/80 is considered ideal.
HbA1c (hemoglobin A1C)
This metric measures whether or not you have healthy blood sugar. If you are diabetic, you should check your A1C every three months.
PSA (prostate-specific antigen test)
Men who are 50 or older should get checked for prostate cancer by their provider. You may need to start screening even sooner, depending on your risk factors and family history.
Ask your provider about setting up a screenings plan, so you can be proactive about your well-being.
Wellstar Primary Care Locations
Currently showing
36

total listed locations