Structural Heart & Valve Program
At Wellstar, we are healing patients with structural heart and valve disease using state-of-the-art, minimally invasive heart care techniques.
Comprehensive Structural Heart Care
Our Structural Heart and Valve Program provides
comprehensive care
for the evaluation and treatment of people with advanced and complex structural heart problems,
including valvular heart disease, patent foramen ovale, atrial septal defects and left atrial appendage occlusion. Providing
traditional valve surgery
along with
minimally-invasive interventional options
, Wellstar is among
national leaders in terms of positive outcomes
with fewer complications.
The core of Wellstar's Structural Heart and Valve Program is a
multidisciplinary team of valve specialists
that includes cardiac surgeons, interventional cardiologists, advanced imaging cardiologists and cardiac anesthesiologists. Offering one-stop collaboration between multiple specialists, our team provides timely workups and evaluations, close contact with patients and families and ongoing communication with referring physicians.
Our
patient-centered approach
is facilitated by a nurse coordinator
who guides the patient and family from the point of evaluation through treatment and recovery. Nurse coordinators serve as a link to the structural heart care team and provide patient education, support and information related to hospital services and community resources.
Comprehensive Cardiac Care Center Certification
Structural heart procedures are performed at
Wellstar Kennestone Hospital
, the
first in Georgia and the fourth in the nation
to receive the highest certification in cardiovascular care — the
Comprehensive Cardiac Care Center Certification
— by
The Joint Commission
and
American Heart Association
.
Conditions We Treat
As national leaders when it comes to positive outcomes
with fewer complications, our multidisciplinary team of cardiac specialists work together to evaluate and care for people with complex structural heart conditions, including:
Aortic valve disease
Mitral valve disease
Pulmonic valve disease
Atrial fibrillation (AFib)
Congenital heart abnormalities
Hypertrophic cardiomyopathy
Treatments We Offer
At Wellstar, our cardiac team members are experts in modern heart treatments, from minimally-invasive procedures to traditional open surgery. When conditions cannot be treated with minimally invasive procedures, our cardiovascular surgeons are available to treat structural heart conditions. Surgery may be recommended to correct defects in your heart or atrial wall, or when heart valves need to be repaired or replaced.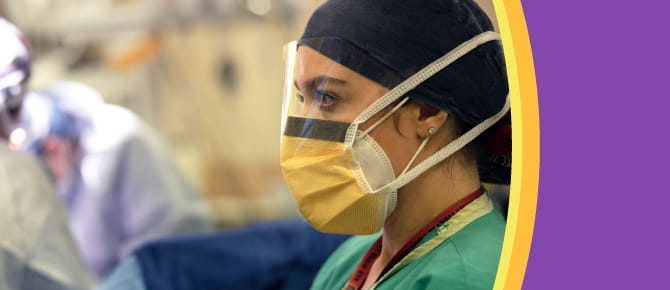 High-Tech Safe Surgery at Wellstar Kennestone Hospital
A new cardiac hybrid operating room at Wellstar Kennestone Hospital brings a catheterization lab and surgery suite together in one space, making treatment more efficient and encouraging collaboration between our expert providers.
Learn more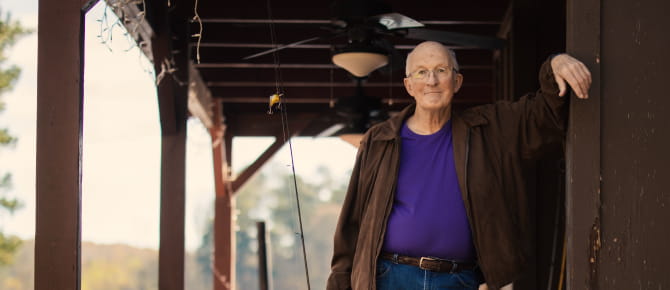 JohnCare
John Petrick loves the simple things in life. He revels in time spent with family, reeling in a big catch and feeling the crisp wind in his face during a morning bike ride. However, for a man that enjoys such simple pleasures, John's heart health is quite complicated. For a long time, his well-being felt like a puzzle that no one could quite figure out.
Read his story
---
Do I need a referral to see a structural heart and valve specialist?
Yes, appointments may require a referral.