Uterine Fibroid Care at Wellstar
Uterine fibroids are common, benign (non-cancerous) growths in the uterus, which occur in 30-60% of women by age 50. Black women have a 3 times higher incidence of fibroids. Fibroids are often seen in many generations of a family—affecting grandmothers, mothers, aunts, daughters and sisters.

Most fibroids are small and cause no symptoms. However, in some women, fibroids cause problems because of their size, location and number.

Wellstar's team of women's health physicians specialize in several treatment options for uterine fibroids. We are devoted to making sure our patients are well-informed and involved in selecting the best treatment for them. We give you treatment options based on your individual condition and that consider your pain, preferences and expectations.
Symptoms
Many women do not experience symptoms from fibroids and do not require treatment.

Some symptoms of problematic fibroids include:
Heavy, prolonged periods, which may have clots
Fatigue (due to anemia—low blood count)
Pain/pressure in back, between hip bones or back of legs
Pain during sexual intercourse
Constipation, bloating and/or enlarged belly
Diagnosis
Fibroids are most often found during a routine pelvic exam. Ultrasound, hysteroscopy (direct visualization inside the uterus through the vagina) and MRI are methods your doctor may choose to determine the size, location and number of fibroids that are causing pain.
Treatment Options
Wellstar's comprehensive fibroid program offers state-of-the-art facilities and care resources for whatever treatment option you choose. Your doctor will discuss with you the advantages and disadvantages of minimally invasive, uterus-sparing therapies as well as hormonal and surgical interventions.

Your doctor may refer you to an Interventional radiologist for uterine fibroid embolization (UFE) or a gynecological surgeon skilled in laparoscopic techniques.
Medically and Minimally Invasive Treatment
Medical treatment of symptomatic fibroids may include birth control pills, an intrauterine device (IUD), hormonal shots, or the use of non-steroidal anti-inflammatory drugs, such as ibuprofen or naproxen sodium.

Uterine fibroid embolization (UFE) is a minimally invasive, non-surgical procedure to block the blood flow to fibroids, causing them to soften and shrink 30%-50%. No general anesthesia is needed, and there is no overnight stay. Recovery is generally one week and has few complications. UFE preserves the uterus and is performed by an interventional radiologist.
Surgical Treatment
Surgical treatments include hysterectomy, myomectomy and endometrial ablation.
Hysterectomy is the complete removal of the uterus. There are a variety of surgical options: laparascopically, using a robot, vaginally or with a low abdominal incision. Depending on how the hysterectomy is done, recovery is 2 to 6 weeks and general anesthesia is used. There is a complete loss of fertility.
Myomectomy is another surgical treatment using an abdominal incision, laparascopic, robotic, or hysteroscopic (through the vagina) method. Depending on the size, location and number of fibroids, myomectomy may not be recommended. Fibroids may recur, requiring additional treatment. Recovery time can range from 2 days to 6 weeks, and general anesthesia is required.
Endometrial ablation is the removal of the lining of the uterus to reduce bleeding. It may not be an option, depending on the size and location of the fibroids. It will not reduce the symptoms of fibroid bulk and abnormal bleeding may recur, requiring additional procedures. Recovery is 2 to 4 days, and it may be performed in the doctor's office.
Comprehensive Fibroid Care
Wellstar's comprehensive Fibroid Care Program offers women's health specialists and resources to help you make well-informed decisions about your treatment options—and become free of fibroid pain. Our hospital network offers state-of-the-art facilities for the treatment option best for you. Your Wellstar Fibroid Care Coordinator will help you every step of the way, from making appointments, obtaining insurance verification to coordinating referrals.
Surgical Treatments: You may choose to have your surgery to treat fibroids at a location nearest to your home at: Wellstar Cobb, Douglas, Kennestone, Paulding and Windy Hill hospitals.
Hysterectomy or myomectomy procedures that utilize precision da Vinci Robotic Surgery are done at Wellstar Cobb and Kennestone hospitals.
Minimally Invasive: Uterine fibroid embolization (UFE) is performed at Wellstar Windy Hill Hospital in private suites. 1:1 nursing care is provided from pre-op through recovery.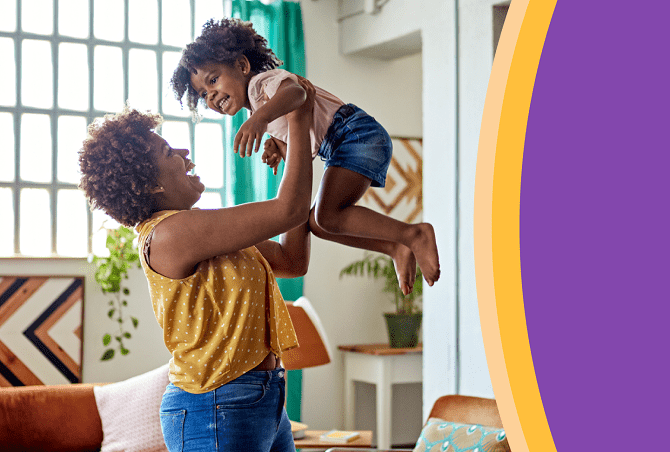 Break Free from Uterine Fibroid Pain
If you're a woman suffering from pain or discomfort due to uterine fibroids, you're not alone.
Learn more