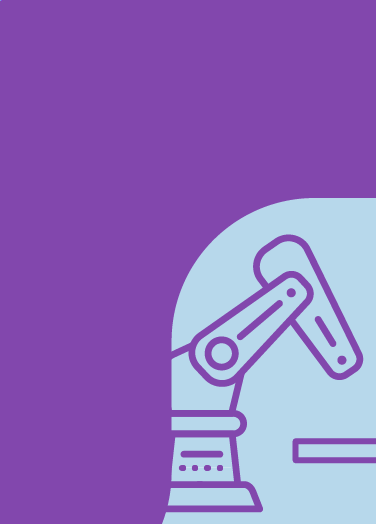 CyberKnife
Robotic Radiosurgery System
This state-of-the-art treatment delivers high-dose radiation with pinpoint precision to tumors
anywhere in the body, painlessly and without incisions.
The precise treatment uses high-tech computer software, a robotic arm and a miniature linear accelerator to deliver large doses of radiation in a pencil-thin beam to destroy tumors while sparing surrounding tissue, organs and nerves.

CyberKnife provides new hope for many patients once considered untreatable, including those who have had prior radiation or those with tumors adjacent to critical structures like the spine or brain. In many cases, CyberKnife can reduce eight weeks of traditional radiotherapy to just five two-hour sessions.

As home to the first CyberKnife treatment site in Georgia, the Wellstar team includes experienced radiation oncologists, surgeons, physicists, radiation therapists and a patient navigator to guide patients through pre-treatment, treatment and post-treatment. Wellstar Kennestone Regional Medical Center ranks between the fourth and sixth largest program for extracranial lesions in the world. Cancer treatment with CyberKnife technology is now offered at Wellstar North Fulton Medical Center, as well.

The primary tumors treated include but are not limited to brain, spine, lung, liver, pancreas, gynecologic and prostate malignancies.
Conditions Treated
Acoustic neuroma
Arteriovenous malformation
Brain metastases
Brain tumors
Hemangioblastoma
Lung cancer
Meningioma
Pancreatic cancer
Pituitary adenoma
Prostate cancer
Spinal tumors and vascular malformations
Trigeminal neuralgia