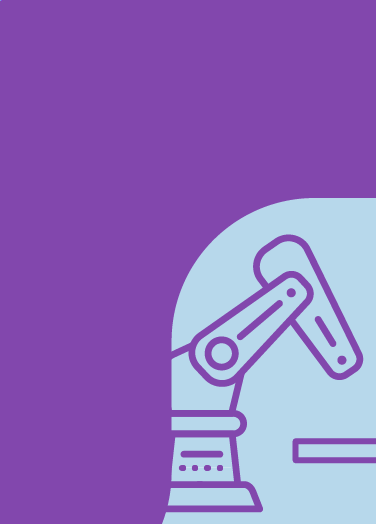 CyberKnife
Robotic Radiosurgery System
This state-of-the-art treatment delivers high-dose radiation with pinpoint precision to tumors anywhere in the body.
Transforming Cancer Treatment Close to Home
Wellstar was the first in Georgia to bring CyberKnife to patients and we're proud to continue serving our communities with leading technology. Our program is among the top in the country for volume of treatments and offers more than 15 years of experience with the technology. Patients can receive advanced treatments delivered by CyberKnife at
Wellstar Kennestone Regional Medical Center
and
Wellstar North Fulton Medical Center
.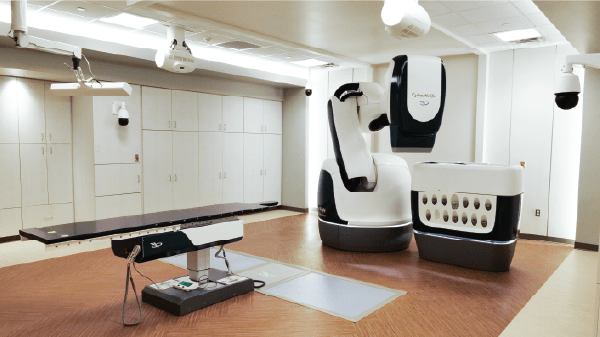 Why choose CyberKnife
CyberKnife provides new hope for many patients once considered untreatable, including those who have had prior radiation or those with tumors adjacent to critical structures in the spine or brain. In many cases, CyberKnife can reduce a traditional radiation therapy course from five to eight weeks of daily sessions to just one to five treatments. While precise radiation is better for patient outcomes, it also allows patients to return to doing what they love sooner after treatment.
Our Wellstar CyberKnife teams includes experienced radiation oncologists, surgeons, physicists, radiation therapists and a patient navigator to guide patients before, during and after treatment.
Wellstar Kennestone Regional Medical Center consistently ranks in the top 5 largest programs in the U.S. in volume of cases based on Medicare data.
Conditions we treat
Acoustic neuroma
Arteriovenous malformation
Brain metastases
Brain tumors
Gynecologic cancer
Head and neck cancer
Liver tumors
Hemangioblastoma

Lung cancer
Meningioma
Pancreatic cancer
Pituitary adenoma
Prostate cancer
Spinal tumors and vascular malformations
Trigeminal neuralgia
Book an appointment
Find a radiation oncologist near you and book an appointment.