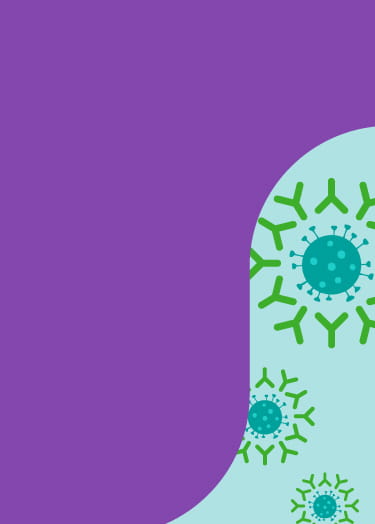 Wellstar Monoclonal Antibody Treatment
Wellstar offers monoclonal antibody (MAB) infusions for eligible high-risk patients to help fight COVID-19.
Get Tested. Get Treated. Crush Covid.
Monoclonal antibody therapy is administered by IV infusion. The antibodies in the treatment mimic your body's natural response to COVID-19, helping to boost your immune system. This can help stop the virus from entering your cells, limiting the spread of infection and preventing your symptoms from progressing.
Only certain high-risk individuals are eligible for MAB treatments. To find out if you qualify, contact your primary care provider.
As the COVID-19 pandemic continues, we will monitor the situation and make adjustments to eligibility requirements as necessary.
To confirm eligibility and book an appointment,
patients should contact their primary care provider.
Who qualifies for MAB infusion therapy?
Wellstar is working with the state and other resources to expand access to critical monoclonal antibody (MAB) therapy in our hospitals and health parks.

You must have a verified positive COVID-19 test to receive this treatment.

If you have been evaluated as a candidate for MAB treatment by a Wellstar physician, a Wellstar team member will reach out to you to schedule an infusion appointment.

Only certain high-risk groups are eligible to receive MAB treatment. To find out if you qualify, call your physician.
Additional Resources
For more information about Monoclonal Antibody Therapy, visit CRUSHCOVID.com.