STAT Clinic for Breast Cancer
Get the best possible care for breast cancer at Wellstar North Fulton Medical Center, STAT.
Patient-Centered Care for Breast Cancer, STAT
We believe a team approach to cancer treatment is best—that's why we created the most effective way to fight cancer. At the Breast Cancer STAT Clinic, an entire team of specialists meets with you in the same place on the same day at Wellstar North Fulton Medical Center. The team of experts you will meet with include a breast surgeon, a medical oncologist, radiation oncologist, a genetic counselor and a nurse navigator. We tailor and present individualized treatment plans to our patients in STAT Clinic on the same day, before they leave the building.

The STAT Clinic treatment model reduces the time from diagnosis to treatment to two weeks. Typically, it can take months to schedule appointments and meet with all of these types of specialists individually. Here, patients are the center of the appointment, and the specialists come to them. That means you will have the most patient-centered experience possible, and start treatment sooner.
Many patients say they couldn't imagine navigating treatment without their nurse navigator by their side. Our compassionate and oncology-trained nurse navigators walk patients through diagnosis, evaluation, treatment and beyond. We help you make important connections and get answers quickly, whether it's with your medical specialists, or other members of the support team including a registered dietitian or a cancer rehabilitation specialist.
Advanced treatments & expertise for breast cancer
Each patient is different, from your lifestyle down to your DNA. Our team of subspecialists will study your pathology and imaging together to determine the most effective course of treatment for you, which may include cancer-removing surgery, breast reconstruction, radiation or medical oncology treatments such as targeted therapies, immunotherapy or hormone therapy.

Our fellowship-trained breast surgeon with a Hidden Scar certification is experienced in performing a variety of procedures, including a highly specialized procedure called intraoperative radiation therapy (IORT) for patients who are candidates for breast conservation. With IORT, a breast surgeon collaborates with a radiation oncologist during the procedure. After our breast surgeon removes the tumor, a radiation oncologist directly applies a single, concentrated dose of radiation while the patient is asleep in the operating room.

As a member of the Mayo Clinic Care Network, Wellstar also gives our breast cancer experts the opportunity to request eConsults — virtual second opinions — from Mayo Clinic specialists at no additional cost to patients.
Genetic therapies
Patients who are treated for breast cancer in our STAT Clinic may also benefit from a genetic risk assessment and high-risk screening options with our breast surgeon and our leading Genetic Risk Assessment Program.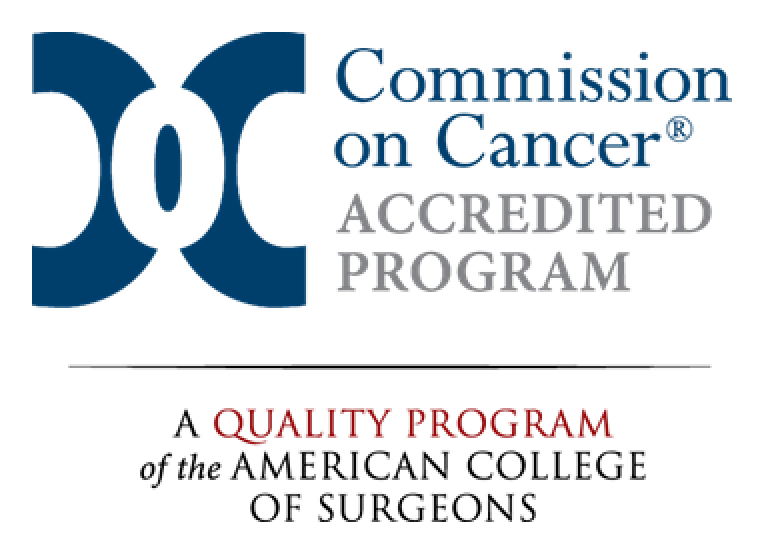 Wellstar is the recipient of The American College of Surgeons (ACS) Commission on Cancer (CoC) Accreditation and the Outstanding Achievement Award, the highest honor awarded to a cancer program in the United States.
High Quality Breast Cancer Care
---