PGY2 Pain Management and
Palliative Care (PMPC)
Residency Program
About our PGY2 PMPC Residency Program at Wellstar Kennestone Hospital
Our Purpose
The purpose of postgraduate year two (PGY2) pharmacy residency programs are to build on Doctor of Pharmacy (Pharm.D.) education and PGY1 pharmacy residency programs to contribute to the development of clinical pharmacists in a specialized area of practice. PGY2 residencies provide residents with opportunities to function independently as practitioners by conceptualizing and integrating accumulated experience and knowledge and incorporating both into the provision of patient care or other advanced practice settings. Residents who successfully complete an accredited PGY2 pharmacy residency are prepared for advanced patient care, academic, or other specialized positions, along with board certification, if available.
Our Mission
Our residency program's mission is to produce pharmacists who practice with the core values of honoring patient's voices and advocating for safe and effective evidence-based pharmacotherapy. This program will develop residents into knowledgeable and skilled practitioners in areas with increasing demands for pharmacy interventions. Our program complements the mission of Wellstar's Palliative Care program: to honor human beings with compassion, adding to each individual's quality of life as we provide personalized comfort. Graduates of the program will be well prepared to provide high-quality pharmaceutical care for pain, palliative, and hospice patients as a clinical pharmacy specialist in both inpatient and outpatient practice settings as well as serve as adjunct or clinical faculty for a school of pharmacy.
Residency Program Aims
Over the course of their experience, our residents will:
Focus on collaborative practice where interdisciplinary healthcare teams provide safe and effective treatment for patients living with advanced illness and disease related symptoms affecting quality of life
Utilize an interprofessional approach to enhance the educational experience
Ensure continuity of care during patient transitions across the continuum of care
Demonstrate pharmacists' ability to manage formularies and medication-use processes
Demonstrate pharmacists' ability to investigate practice, review data and assimilate scientific evidence to improve patient care
Provide effective medication education to patients, caregivers, health care professionals, and students
Learn More About Us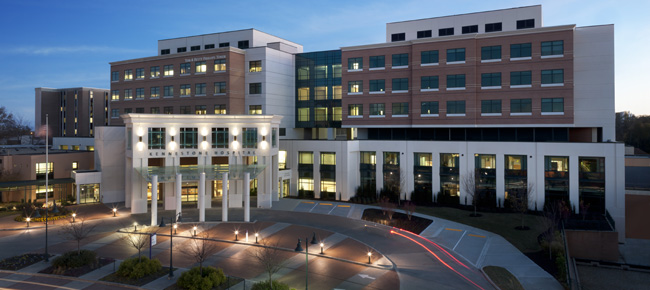 Pharmaceutical Services at Wellstar Kennestone Hospital
Our Pharmacy Department utilizes automated drug delivery throughout the hospital. We have a Central Pharmacy, Operating Room (OR) Satellite, and Outpatient Infusion Centers (OPICs). In addition, pharmacists are decentralized and participate in daily physician-led interdisciplinary rounds. The clinical pharmacy team includes specialists in emergency medicine, critical care, infectious disease, pain management, internal medicine, drug information, and neonatal medicine/women's health.
About Wellstar Health System
At Wellstar Health System, we make a difference every day by improving quality and access to healthcare in communities, big and small. With locations across metro Atlanta and beyond, Wellstar is one of the largest health systems in Georgia.
Learn more about us.
About Wellstar Kennestone Hospital
Located just north of Atlanta, Wellstar Kennestone Hospital is a 633-bed facility, including more than 85 critical care beds, and the largest hospital in Wellstar Health System's network. The Level II Trauma Center features a new, state-of-the-art emergency department, comprehensive stroke center, and certified comprehensive cardiac center. Wellstar Kennestone Hospital
677 Church Street
Marietta, Georgia 30060
(770) 793-5000
More Information About Us
Salary & Benefits
Competitive stipend estimated at $52,000
403(b) tax-deferred investment program for retirement
Travel reimbursement and registration for the ASHP Midyear Clinical Meeting and Southeastern Residency Conference (SERC)
Paid Time Off (PTO): accrual of up to 23 days per year for holidays, vacation, and sick days
Extended Illness Bank (EIB): accrual of up to five days per year
Health, dental, and vision insurance
Onsite library services with online access to most medical journals
Onsite fitness facility with reduced membership rates for employees
Required Learning Experiences
Rotational (4-6 weeks duration)
Inpatient pain management and palliative care, Level I (Focus on perioperative, non-malignant pain)
Inpatient pain management and palliative care, Level II (Focus on malignant pain and oncology supportive care)
Inpatient pain management and palliative care, Level III (Focus on palliative pain management and advanced illness symptom management)
Outpatient pain management and palliative care, Level I
Outpatient pain management and palliative care, Level II (Focus on in-home palliative care and hospice)
Physical Medicine and Rehabilitation
Psychiatry
Advanced Heart Failure
Longitudinal (3-12 months duration)
Staffing
Code Response
Research
Teaching and Precepting
Practice Management and Professional Development
Residency Special Features
Wellstar Kennestone Hospital is a 633-bed community teaching hospital with a Level II trauma center. Kennestone is a center of medical education offering post graduate training programs in medicine and nursing, in addition to both PGY1 and PGY2 pharmacy residencies. Our team of clinical pharmacy pain specialists co-manage the complex pain management needs of our hospitalized patients and perform daily prospective review for high-risk opioid therapies. Our partnership with the Wellstar Palliative Medicine program provides an enhanced learning opportunity through inter-professional educational activities that include inpatient, outpatient, and at-home patient care services. Elective rotations may be available in critical care, emergency medicine and medication safety. Residents can also earn a teaching certificate through classroom experiences at The Philadelphia College of Medicine-School of Pharmacy, Suwanee, GA Campus.
How to Apply
Requirements
Applicants must be participating in, or have completed, an ASHP-accredited PGY1 pharmacy residency program or one in the ASHP accreditation process (i.e., one with candidate or preliminary accreditation status). At the start of the residency program, the resident must be licensed by or eligible for licensure with the Georgia State Board of Pharmacy. If not licensed at the start of residency, the candidate must be licensed within 60 days of beginning the program.
Application Instructions
The Wellstar Kennestone Hospital PGY2 PMPC Residency program (NMS code: 657373) participates in the ASHP Resident Matching Program (the Match).
Register with the ASHP Resident Matching Program at https://natmatch.com/ashprmp/
Complete all required and supplemental information in the PhORCAS Applicant Portal and upload the following documents at https://portal.phorcas.org/

Curriculum Vitae (CV)
Letter of Intent
Copy of college of pharmacy transcript
Three letters of recommendation (One of the letters should be from a clinical rotation preceptor within the past 12 months.)
Writing Sample Submission (This must be submitted in PhORCAS as supplemental information.)



Writing Sample Expectations

The submission should be no longer than TWO pages.
The submission should be a written description of any research project in progress or completed including your role, your research advisor's name and title, primary outcomes, number of patients included, and results if available.
Interview
Eligible applicants will be invited for an on-site facility tour and interview.
Applicants whose primary address is greater than 250 miles from Kennestone Hospital may request to participate in a virtual interview.
Visa Sponsorship/Graduates of Foreign Programs
We welcome applications from non-U.S. citizens who have a "green card" (permanent resident status) or a current visa valid through the entire duration of the residency program. Wellstar Health System PGY1 and PGY2 pharmacy residency programs are unable to sponsor visas for pharmacy residents.
Contact Us
For more information, please contact:
Jasmine N. Tucker Jones, PharmD, BCGP
Residency Program Director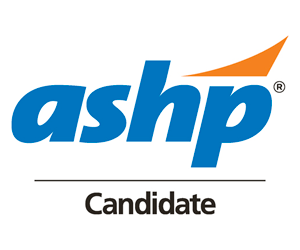 The PGY2 Pain Management and Palliative Care Pharmacy Residency conducted by Wellstar Kennestone Hospital has an accreditation status with ASHP.
Looking for our Pharmacy PGY1 program?
Wellstar Kennestone Hospital PGY1 Pharmacy Residency Program