https://mychart.wellstar.org/mychart/signupandschedule/embeddedschedule?vt=1003&id=1982664488&view=plain
About Eric Steenlage, MD
Dr. Steenlage brings an unusual work and education background to his medical practice. His family situation forced him to leave school at the age of 15 and go to work full-time. In addition to working the family cattle farm, he loaded poultry trucks, poured concrete, worked road construction, and managed an apple orchard. Dr. Steenlage started training as a welder when he was 16 and went on to work in steel fabrication. The skills he learned as a fabricator developed into a passion for metalworking and sculpture that continues today. When he turned 18, he also obtained his Commercial Driver's License, driving trucks for a construction company.

These types of jobs taught him the value of hard work; the injuries that frequently accompany these types of jobs taught him the value of a good orthopedic surgeon. Wanting to continue his education (pouring concrete in the winter in Minnesota had a way of inspiring other career choices), Dr. Steenlage obtained his GED, and was accepted at the University of Wisconsin-La Crosse. He was designated a Goldwater Scholar during his junior year in college and graduated with highest honors, after which he was accepted into the Yale University School of Medicine.

While at Yale, Dr. Steenlage completed his doctoral thesis studying the high rate of trauma mortality in Quito, Ecuador. After graduating from Yale with his MD, he completed a 5-year training residency in orthopedic surgery at the University of Kentucky Medical Center, a Level One Trauma Center. Dr. Steenlage then completed an additional year of specialty training in arthroscopy and sports medicine at the Charité University Hospitals in Berlin, Germany. In Berlin, Dr. Steenlage also served as one of the Team Physicians for the Berlin Thunder, a team in the NFL Europe football league.

Dr. Steenlage has been involved in an extensive amount of research throughout his career. In college, he participated in multiple trauma surgery research projects. In medical school, he completed his thesis studying traumatic injuries in Quito, Ecuador, and initiated a study of military injuries sustained in Ecuador's border wars with Peru. While at Yale, Dr. Steenlage also studied in England, participating in research studying external muscle stimulation and gait analysis in paraplegic patients.

During Dr. Steenlage's orthopedic surgery training, he concentrated his research interests on sports injuries, primarily anterior cruciate ligament (ACL) reconstruction. He initiated and participated in numerous ACL studies, including developing new ligament reconstruction techniques. His research resulted in numerous publications, and he has presented his research in 8 different countries. Dr. Steenlage's research resulted in the development of an entirely new ACL reconstruction technique, which he patented in the U.S and Europe. He is a consultant for orthopedic instrumentation manufacturers and has been an editor for orthopedic journals. He specializes in arthroscopic surgery while continuing to treat trauma injuries and general orthopedic problems.

Dr. Steenlage and his staff look forward to providing you with the best possible orthopedic care. We realize that the problems that bring you to our office are often difficult, painful, and traumatic, and we promise to do our best to both make you as comfortable as possible and provide the best possible treatment for the problems affecting you.


Education & Training
Yale University School of Medicine
Certifications
American Board of Orthopaedic Surgery
Hospital Affiliations
Wellstar Windy Hill Hospital
Patient Reviews
Overall patient rating
Based on 149 patient ratings
I'd recommend this provider to family and friends
Listened to me carefully
Earned my trust
Shared the right amount of information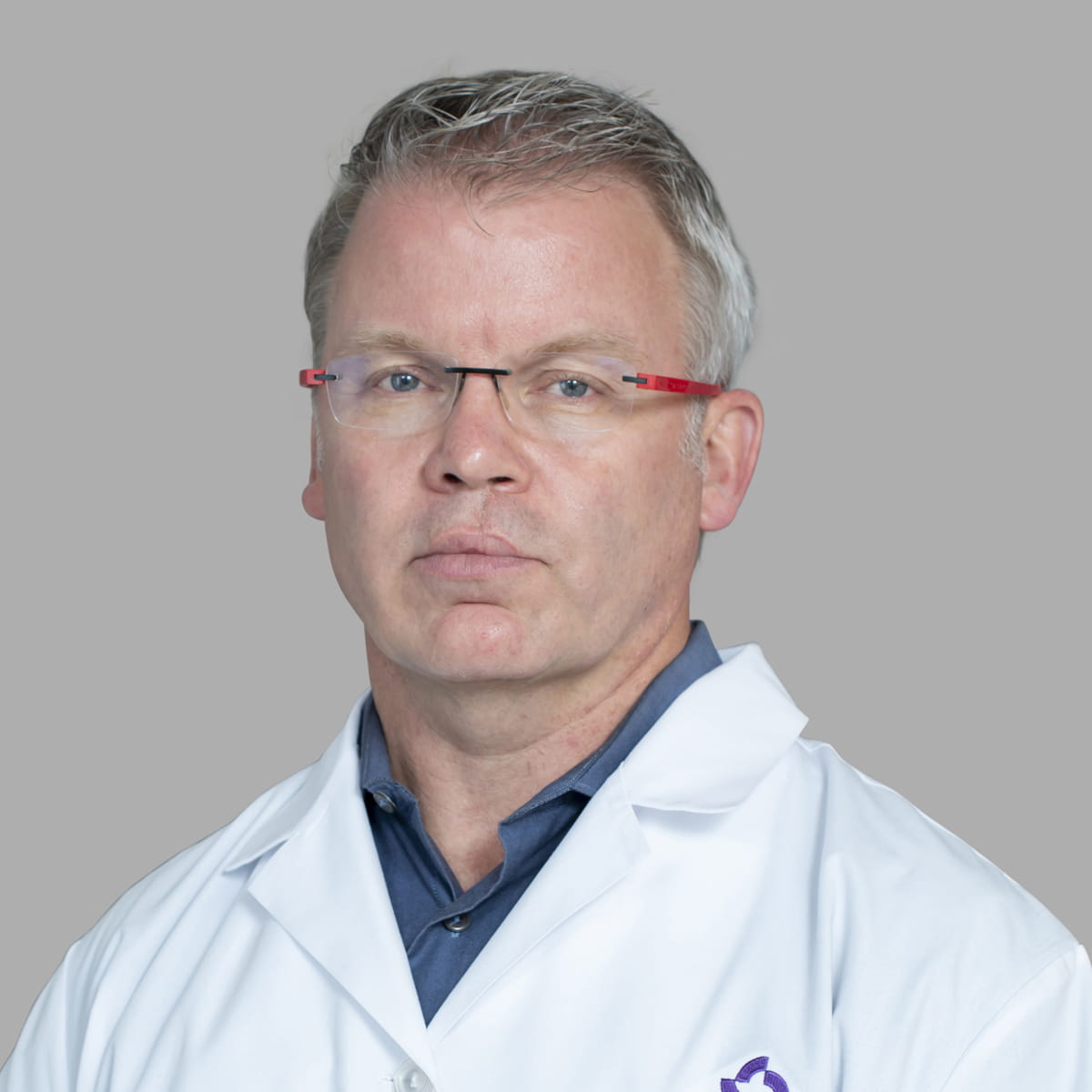 Eric Steenlage, MD
Orthopedic Surgeon with Wellstar since 2013
Specialties
Orthopedic Surgery
Education
Doctor of Medicine
Medical School
Yale University School of Medicine
Residency
University of Kentucky College of Medicine
Certifications
American Board of Orthopaedic Surgery
Hospital Affiliations
Wellstar Windy Hill Hospital
www.wellstar.org/physicians/eric-steenlage-md