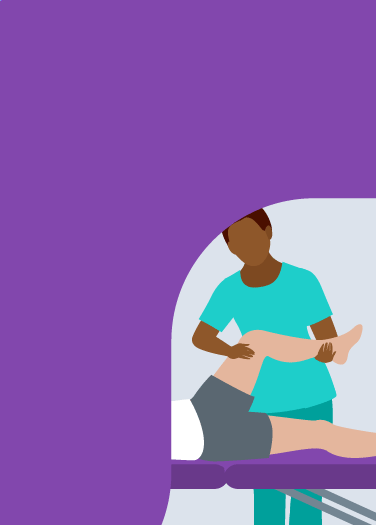 Inpatient Rehabilitation
at Wellstar North Fulton Medical Center
We are committed to helping each and every person live the healthiest, most active lifestyle possible.
Whether you are recovering after surgery or healing from an injury, the focused care and attention of inpatient rehabilitation may help you heal faster.
Using an interdisciplinary approach, our experienced team will work one-on-one with you, your family or caregivers to create a personalized rehabilitation plan. We focus on rebuilding confidence while restoring strength and mobility to the highest level of independence possible before discharge home.
Comprehensive rehabilitation services are provided to adults aged 18 and older who have had an injury or illness that requires intensive therapy for the loss of function in mobility, activities of daily living, cognition, swallowing or communication.
Because Wellstar North Fulton Medical Center is a designated Level II Trauma Center, Level II Emergency Cardiac Care Center and offers the highest level of stroke care, we are experienced in treating complex diagnoses, such as strokes, brain injuries, spinal cord injuries, amputations and major multiple trauma rehabilitation.
You can count on Wellstar to be with you on your road to recovery.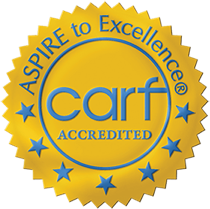 Planning for Your Rehabilitation
---
Your Care Team
At Wellstar North Fulton Medical Center Inpatient Rehabilitation, we always put people first. Our multidisciplinary team partners with patients to achieve the highest level of success possible.
As part of your recovery plan, our specialists hold weekly meetings for each patient, discussing progress, medical conditions, future goals and needs after hospital discharge.
Our expert care team includes:
Physiatrists/Physical Medicine & Rehabilitation Physicians
Rehabilitation Nurses
Registered Dietitians
Physical Therapists (PT)
Respiratory Therapists (RT)
Occupational Therapists (OT)
Case Managers
Speech-Language Pathologists (SLPs)
Licensed Clinical Social Worker (LCSW)
Chaplain
Orthotic and prosthetic services, as well as wheelchair seating evaluations, are also available as needed.
Conditions We Treat
Strokes and cerebrovascular accidents
Major multiple traumas
Amputations
Neurological disorders
Burns
Neuromuscular diseases
Brain tumors
Traumatic and non-traumatic spinal cord injuries (except complete cervical injuries)
Brain injuries
Work-related injuries
Hip fractures
*Other diagnoses may be considered for admission and will be reviewed on an individual basis.
3 Steps to Inpatient Rehabilitation
Step 1: Referral
Every admission begins with a pre-admission assessment. Together, our team will explain inpatient rehabilitation and create your personalized treatment plan. This includes goals for recovery, therapy and treatment options.
Referrals are accepted by hospitals, private physicians, insurance companies and other post-acute providers. Patients may be admitted from a hospital, skilled nursing facility, or a long-term acute care facility or home. We accept all insurers that are contracted with the facility and participate with Medicare, Georgia Medicaid, workers' compensation and most managed care plans. A payment plan can be arranged for self-pay patients.
Step 2: Admission
Admission determinations are made by our healthcare team, led by the medical director of rehabilitation. Criteria for admission is determined by Medicare, and potential patients' medical information is reviewed in detail by our physicians and admissions team to determine if those criteria are met. Many insurance companies require prior authorization for an inpatient rehabilitation stay, and that may take up to 72 hours to obtain.

For consideration for inpatient care, the referred patient must meet the following criteria at the time of admission:
Require active and ongoing intervention of multiple therapy disciplines — including physical therapy, occupational therapy or speech-language pathology — at least one of which must be physical or occupational therapy.
Require an intensive rehabilitation therapy program, generally consisting of three hours per day, five days per week.
Reasonably be expected to actively participate in, and benefit significantly from, the intensive rehabilitation program.
Require physician supervision by a rehabilitation physician, with face-to-face visits at least three days a week. Visits will be used to assess the patient both medically and functionally, and modify the course of treatment, as needed.
Require an intensive and coordinated interdisciplinary approach to receiving rehabilitative care.
The goal of rehabilitation is to return home to the community at discharge. The discharge planning process begins the day you are admitted and involves the patient, family members and rehabilitation team. We address individual progress and discharge needs throughout interdisciplinary team meetings, family education sessions and family conferences.
Your care team will support you as you prepare for discharge so that you can stay healthy and live comfortably. Your case manager and therapists will assist you in determining and obtaining the necessary equipment, follow-up services and resources upon discharge.
What to Bring
For your comfort during recovery, we encourage you to bring a few personal items, including:
Toothbrush
Comb or brush
Shaving supplies
Deodorant
Makeup
Shampoo and other hair care products
Tissues
Prescription medications in their original containers
Five-day supply of comfortable, loose-fitting clothes and comfortable shoes (labeled with your name)
Pictures of family and activities
What
Not

to Bring:
Valuable jewelry or large amounts of cash
Expensive electronic devices
Heaters, heating pads, hair dryers, or equipment for food preparation and storage
Firearms or other weapons
Please label all of your belongings with your name. Wellstar North Fulton Medical Center cannot accept responsibility for lost items.