Wellstar Allergy & Asthma
4441 Atlanta Road SE
Suite 219
Smyrna, GA 30080
About Us
---
About Us
At Wellstar Allergy & Asthma, we specialize in the care of asthma and allergic conditions in patients of all ages from infancy to adulthood, and are conveniently located in the Smyrna-Vinings area.
Common Conditions Treated
Allergic rhinitis (hayfever)
Sinusitis
Atopic dermatitis (eczema)
Food allergy
Insect allergy
Drug allergy
Anaphylaxis
Hives
Angiodema (swelling)
Immune deficiency
We offer skin testing as well as immunotherapy (allergy shots) to aid in diagnosis and treatment. Our goal is to provide the best care possible to you and your family in a warm, friendly environment. Our office also offer free Wi-Fi to our patients.
---
---
Hours
Monday:
7:45 AM-5:00 PM
Tuesday:
7:45 AM-5:00 PM
Wednesday:
7:45 AM-5:00 PM
Thursday:
7:45 AM-5:00 PM
Friday:
8:00 AM-12:00 PM
---
Meet our Team
---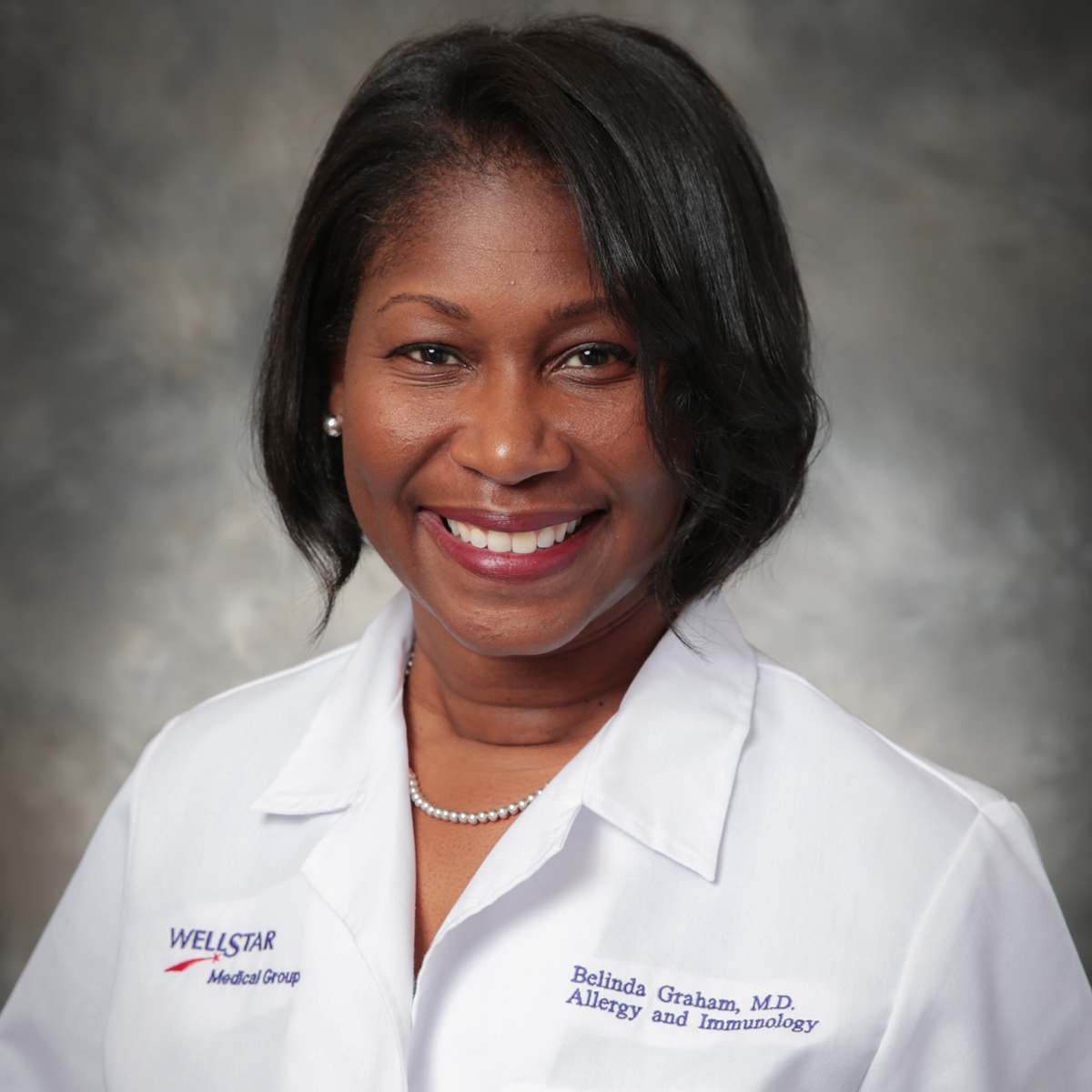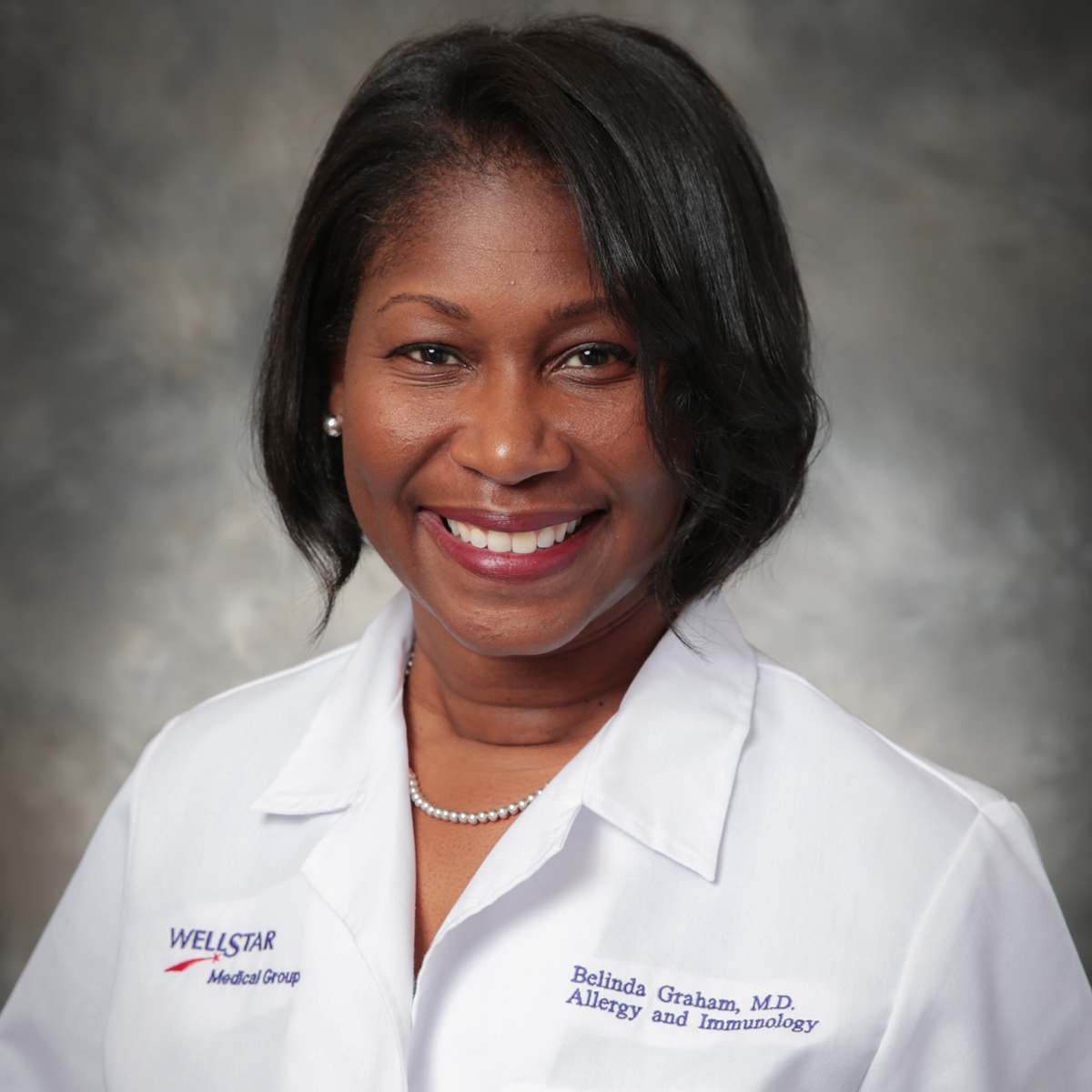 Helpful Information for your next visit.
---
Appointments and Cancellations
Appointments are available Monday through Thursday 8:00 AM to 3:30 PM and Friday 8:15 AM to 11:00 AM. Please provide 48 hours notice if you are unable to keep your appointment.

If you are considering allergy testing, please review the Antihistamine form under Printable Office Forms. Also, please call the office for the testing codes so that you can check with your insurance prior to your visit for coverage for allergy testing.
Hospitalization
Our doctor has privileges at Wellstar Kennestone Hospital. If you are admitted as an inpatient, you will be seen by a hospitalist who will communicate with your primary care physician.

A hospitalist is a physician who specializes in caring for patients in the hospital 24 hours a day. They are board-certified internal medicine physicians who will be responsible for your care from admissions through discharge.
Insurance and Payments
We are committed to meeting your health care needs. Our goal is to keep your insurance or other financial arrangements as simple as possible.

Wellstar Medical Group participates in most major insurance plans. For a complete list of insurance participants at this practice please call the practice main line. We will file your insurance for you if we are a participating provider of your plan.

All co-payments are due at the time of service. Please remember to bring your insurance card (HMO, CMO, PPO, etc.) with you to each appointment.
Prescription Refills
To request a prescription refill please contact your pharmacy and have them submit the request electronically.

You may also contact the office during normal hours of operation. Any request received 30 minutes prior to our office closing will be handled the next business day.
Referrals
If required by your insurance carrier, please obtain a referral from your primary care physician prior to your visit.