Access to Services
We are available at any time to discuss your or your loved ones current situation. We can provide guidance and answer questions to help you access the care you need right away. Admission to Wellstar West Georgia Hospice begins with a referral from the patient's physician. Then, a hospice nurse will visit the patient and family to discuss hospice care.
Wellstar West Georgia Hospice serves Troup, Harris, Heard, Meriwether and Coweta counties in Georgia. Admission is based on need, never on ability to pay. Reimbursement for services may come from private insurance, private pay, Medicare or Medicaid or the West Georgia Health Foundation through donations made to Wellstar West Georgia Hospice. If you would like to refer yourself or a loved one, call (706) 845-3905 and we will guide you through this process.
How We Help
Wellstar West Georgia Hospice works with family members to manage a patient's symptoms and pain and ensure that the patient's physical, emotional and spiritual needs are met. These services are provided where the patient lives, whether it is at home, a nursing home, assistive living or at Hospice LaGrange, our inpatient hospice house.
Our home hospice services include:
A registered nurse is on-call and available 24 hours a day, seven days a week to provide symptom management by phone or by visit.
A registered nurse visits weekly and as needed. The Hospice RN educates the patient and the caregivers in caring for their loved one at home, how their disease will progress, and on signs and symptoms to watch for. The nurse will provide information on medications and treatments, and offer guidance in helping the person have the best quality of life in the time that remains.
Social worker services such as supportive counseling, resource connection and end-of-life care planning.
Chaplain services.
A certified nursing assistant for personal care.
Medication required for pain control and comfort delivered to your home.
Equipment and other materials necessary for care and comfort related to the terminal diagnosis.
Lifeline emergency response system to allow patients more independence.
Support services such as music therapy, aromatherapy and relaxation.
Respite at Hospice LaGrange so families have a break from caregiving.
Compassionate, trained hospice volunteers who can visit, run errands, or provide other special care and assistance.
Hospice House
Hospice LaGrange offers patients and families a warm and inviting environment. Hospice LaGrange is our inpatient facility that provides acute symptom management during times when 24-hour skilled care is needed. Hospice LaGrange is also where patients come for respite while caregivers rest and take care of themselves. Hospice LaGrange has 16 private suites that open onto a terrace and overlook beautifully landscaped gardens and grounds. Our recent addition, a screened pavilion provides an outdoor gathering place for patients and families. There are no restrictions on visiting hours; family members may come and go as they please. Open 24 hours a day, seven days a week, Hospice LaGrange welcomes families to visit their loved ones at any time.
The Comforts of Home
All patient rooms have blinds and doors to ensure total privacy for patients as they receive care. Each room also opens through French doors to a patio and the beautiful grounds with many natural areas, trees and flowers provide a welcome respite for patients and families alike. For family or friends who choose to stay overnight, there are chairs in each room that fold out into a bed, and a family shower/ bathroom is available. Each room opens into a large comfortably furnished living room with fireplace where friends and family may gather. Families may also enjoy a dining room, family kitchen, and patios off of the living rooms. For those needing quiet time, there is a Meditation Room and a solace room.
What can I expect from Hospice LaGrange?
The primary goal at Hospice LaGrange is to provide comfort for those in their final days. When the person is in Hospice LaGrange, they are assessed regularly to determine when their pain or other symptoms are under control. Hospice LaGrange operates around the clock with a staff of registered nurses on duty. Safety and comfort are a priority. We provide care for the person allowing their family to concentrate on special time spent together. The staff at Hospice LaGrange will provide emotional support for the family and assist them in any way possible.
Grief Support
Our caring staff continues its support for families following the death of a loved one. Trained grief counselors will call or visit the family to help determine any needs they may have in adjusting to the death of their loved one. Working with the family, special care is designed for each main caregiver in order to support them in the year following their loved one's death.
Hospice volunteers make regular phone calls to family members to determine how the caregiver is doing and to offer support by phone. Our bereavement coordinator is always available to discuss any specific needs or assistance needed to provide appropriate bereavement care to the family.
Family and friends may attend a weekly grief support group that is free of charge and open to anyone in the community. Children who have had a loss by death in the last year are also welcome to attend our annual grief camp, Camp Dogwood, free of charge.
Charitable Fund
All patients have a right to comfort and quality of life throughout their care. Your generous gifts to West Georgia Hospice through the West Georgia Health Foundation help ensure that all families in need have access to comprehensive and compassionate hospice care, regardless of their ability to pay.
For over 35 years, West Georgia Hospice and Hospice LaGrange has helped thousands of families and people with serious, chronic or a terminal illnesses face end-of-life with comfort and dignity.
Your gift provides more than just funding. It offers hope and healing to local families at a time of great need. Your donation helps West Georgia Hospice and Hospice LaGrange support the physical, emotional, spiritual well-being of our patients; provide bereavement support services for families; and extend hospice's charitable mission through a variety of community outreach and education programs.
Donations can be made in memoriam or as a living tribute to honor friends, relatives or colleagues, or to commemorate a special occasion.
Mail your gift to: West Georgia Hospice 1510 Vernon Road LaGrange, GA 30240
For any questions or for more information, send us an email or call (706) 845-3905.
Click here to make a donation online.
Camp Dogwood
Helping Children Deal with Grief
Camp Dogwood is a free, one day event for children who are entering First to Seventh Grade from Troup, Coweta, Heard, Meriwether and Harris counties who have experienced the loss of a loved one. Created in 1997 as an outreach of West Georgia Hospice, it now serves up to 60 children each summer with the help of about 80 volunteers.

Our next camp is June 10, 2023.

To apply, please complete the applicable form available on this page and email to [email protected].
If you have questions, please call Sandra Melton at 706-845-3962.

Download Camper Application Form here
Download Counselor Referral Form here
Download Volunteer Application here

Camp Dogwood is held at Camp Pioneer on the Georgia Sheriff's Pineland campus, a beautiful, spacious, well-equipped facility located on Young's Mill Road about three miles outside of LaGrange. Through art, games and stories, campers will be helped to:
Realize that all people grieve.
Discover healthy ways to deal with grief.
Find positive ways of remembering their loved one.
Children can learn healthy coping skills all while enjoying fun activities.
School counselors may fill out a referral form for a child. This referral does not reserve a spot for a child at camp. After receiving this referral, our team will contact the parent/guardian and send them a camp application to complete if they are interested. Thank you for your referral!

Parents and guardians may fill out and submit an application on behalf of their child.

Volunteers are crucial to the success of Camp Dogwood and are needed for direct involvement with group counseling sessions; kitchen duty; memory activities/arts and crafts; set-up and registration; activity time; and more. Those who would like to volunteer may fill out an application and mail it to West Georgia Hospice, 1510 Vernon Road, LaGrange, GA 30240.
Hospice Volunteers
Hospice volunteers provide companionship to our patients living with a serious illness and help their family and caregivers in many ways. Our volunteers also assist our staff with clerical work, fund raising, community outreach, patient celebrations, and other areas of hospice. Volunteers must be 21 years of age.
We rely on volunteer support to provide exceptional end of life care to our patients and their families in the patient's home, assisted living facility, nursing home, or in Hospice LaGrange, our hospice house. By using your talents, gifts, and interests, you can be a blessing to someone in their final months and weeks of life.
West Georgia Hospice Poinsettias
West Georgia Hospice Volunteers Sponsor their Annual Poinsettia Sale
Each year, the volunteers of West Georgia Hospice offer their celebratory holiday Poinsettia Sale, which directly benefits the mission of this facility. Their poinsettias are the perfect gift for your family, friends and business associates. Each plant is hand-delivered by a hospice volunteer (free local delivery) with a personalized card recognizing you and your recipient. We hope you receive a deep sense of joy knowing that you have helped others while remembering your friends, family, and associates with a beautiful poinsettia. The funds raised will be used for patient care services for hospice patients in Hospice LaGrange, as well as those being served in their own homes, nursing homes, and assisted living facilities. West Georgia Hospice provides services to all persons regardless of their ability to pay.
Learn more about the Poinsettia Sale here.
If you have questions, please call 706-845-3962.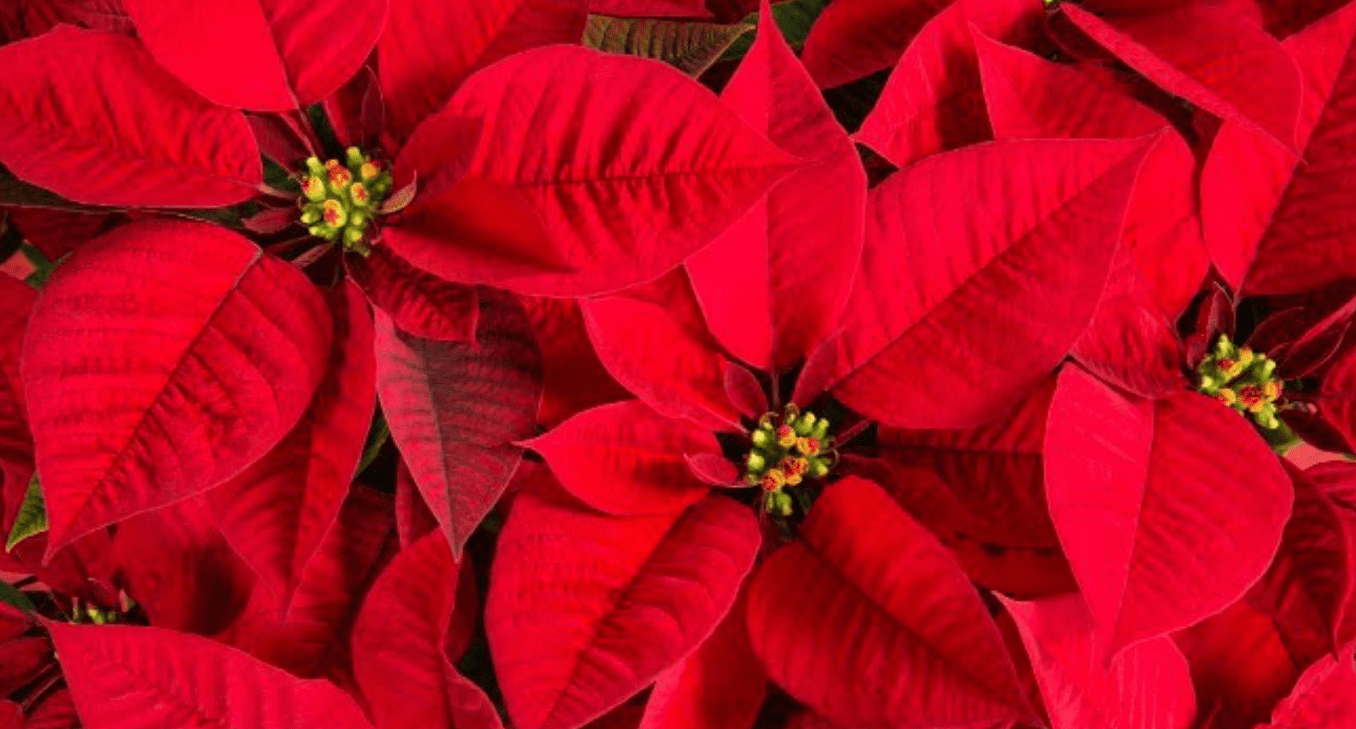 For the health and safety of our communities during the COVID-19 pandemic, all events and classes are limited. For a complete list, see our event calendar.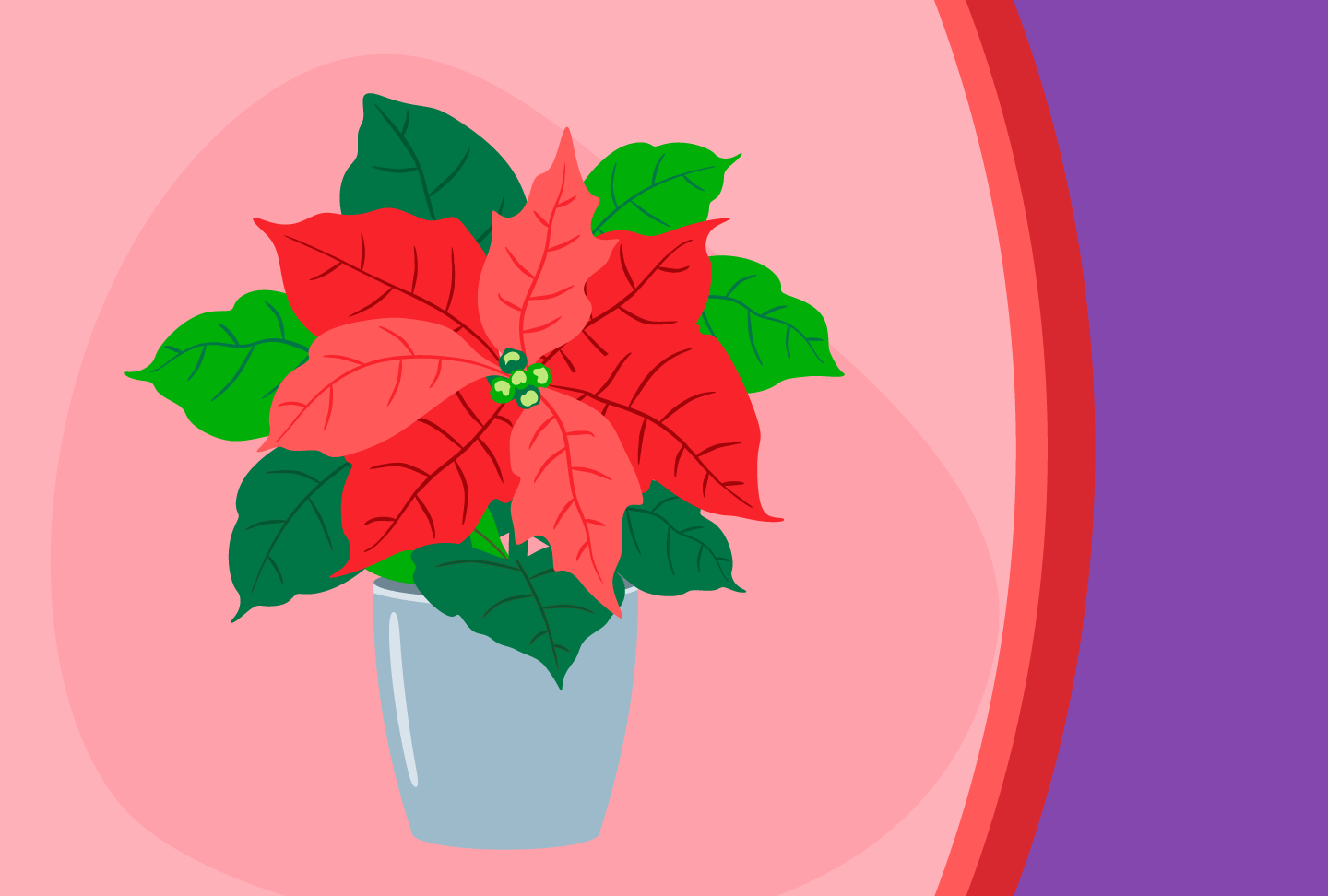 Wellstar West Georgia Hospice Volunteers Sponsor their Annual Poinsettia Sale
Wellstar West Georgia Hospice in LaGrange has provided dedicated, compassionate care for patients for more than thirty years. This year, the facility hosts its 34th Annual Poinsettia Sale to share the beauty of the holiday season, while also collecting contributions that directly benefit its mission.
Once again you can continue the tradition when you purchase beautiful poinsettias through this program to share with your family, friends and business associates. The cost is $15 per plant.
Each plant is hand-delivered (free local delivery) by a hospice volunteer with a personalized card recognizing you and your recipient. Delivery dates for the flowers are Monday through Thursday, December 4 - 7, 2023, in plenty of time to enjoy their beauty all throughout the holiday season.
If you have questions, please call Sandy Melton at 706-845-3962 for assistance. Note that orders more than $75 will be acknowledged showing your tax-deductible contribution.
Funds raised will be used for patient care services for hospice patients at Wellstar West Georgia Hospice, as well as those being served in their own homes, nursing homes, and assisted living facilities. West Georgia Hospice provides services to all regardless of their ability to pay.
Thank you very much for supporting the ongoing care efforts of West Georgia Hospice in our community. And don't delay: the deadline to place your order is November 1, 2023.
Your support of Wellstar West Georgia Hospice is sincerely appreciated, thank you!
Keep Reading