MRI of the Temporal Mandibular Joints
Helpful Information for Physicians
---
Study Description
MR imaging of the temporal mandibular joints (TMJs) without intravenous contrast. The high-resolution technique and dedicated TMJ coils optimize signal for the evaluation of the soft tissue and periarticular structures of the TMJs.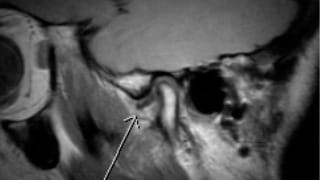 Patient Selection and Indications
TMJ dysfunction is common condition. Patients may present with jaw pain, facial pain, ear pain, headaches, pain or difficulty with chewing, limited ability to opening or close the mouth, or a clicking, popping, catching, or locking sensation of the joints.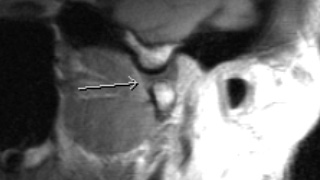 Patient Preparation
General contraindications to MRI include certain metallic implants and stimulator devices (most cardiac pacemakers, cochlear implants, neurostimulators, aneurysm clips, etc.), as well as certain metallic foreign bodies, such as within the orbits. The MRI technologists screen all patients prior to imaging.

Claustrophobic patients may require an anxiolytic; severely claustrophobic patients may not be able to tolerate the examination.

No intravenous contrast is required.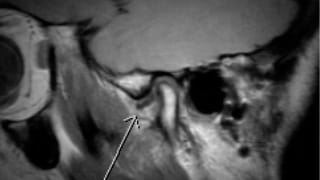 Reporting and Outcomes
Evaluate:
The position, morphology, and signal of the articular disk (meniscus).
The rotation and translation of the condylar heads with open- and closed mouth and dynamic cine images.
For potential internal derangement.
For potential disk displacement (with or without recapture).
For potential TMJ dislocation.
For indirect signs of TMJ dysfunction, such as thickening of the attachment of the lateral pterygoid muscle or rupture of retrodiskal layers.
For potential osteoarthritis, as manifest by joint space narrowing, subchondral cysts, condylar flattening, joint effusion and/or osteophyte formation.
MRI has the advantage of no ionizing radiation and is superior for evaluating the soft tissues (such as of the menisci and para-meniscal soft tissues) than when compared to CT.

MRI may be contraindicated in some patients (see patient preparation section), is a more expensive examination than CT, and may not be tolerated well by significantly claustrophobic patients.