Helpful Information for Physicians
---
Study Description
No contrast required
Noninvasive MRI exam, another sequence of images
No radiation
A MR sequence which provides information about biochemical and metabolic of the brain to measure the chemical makeup of lesions as compared to normal brain to help aid in diagnosis.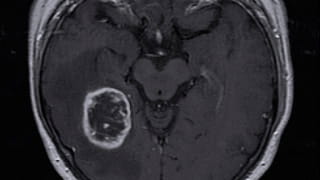 Patient Selection and Indications
To help aid (in conjunction with MR of brain and other studies) in diagnosing a lesion or mass in the brain as infarct, demyelinating lesion, infection, benign congenital lesion or neoplasm.

Preoperative evaluation of neoplasm prior o biopsy or resection.

Post-therapeutic evaluation of resected and/or treated neoplasm, in particular in conjunction with MR perfusion to help evaluate for residual or recurrent neoplasm versus necrosis.
Patient Preparation
The exam is performed at the Wellstar Kennestone Hospital 3T MRI unit.

Patient must be able to cooperate with the MR exam, no claustrophobia, be able to lie in MR bore for at least 30 minutes. Patient cannot have implantable medical devices (such as a pacemaker) or other metal in body which would be a contraindication to MR.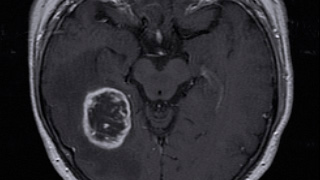 Reporting and Outcomes
Images are post-processes at the 3T MR suite workstation in conjunction with a neuroradiologist. Images are performed in conjunction with a MRI brain and the study is reviewed, discussed with the referrer and dictated by a neuroradiologist.