Wellstar Community Outreach
At Wellstar, community outreach is an important facet of our mission to enhance the health and well-being of every person we serve.
Community Outreach at Wellstar
Wellstar Health System is a nonprofit organization and is committed to being an engaged community partner. At Wellstar, we are more than healthcare, we are PeopleCare, and our passion for people extends into the communities we serve. We are committed to elevating the health and well-being of our community through outreach and partnership that honors all voices. Wellstar relies on and values our community partners and the role they play in positively impacting the health and well-being of every person we serve. Wellstar partners with mission-aligned and other non-profit organizations to address priority health needs and social determinants of health as defined through our Community Health Needs Assessments, and that also further a social cause and provide community benefit. We work alongside our business and civic partners and leaders to amplify health awareness, contribute to economic development and growth, and to help our communities thrive through service. We also partner with both academic and other organizations dedicated to career development to help prepare the next generation of caregivers and healthcare workers in both clinical and non-clinical capacities. In addition to community partnerships, Wellstar also engages in our community through corporate volunteerism, sponsorships, event participation and speaking engagements that align with our areas of focus. Each request for Wellstar to provide community support is carefully considered.
Please contact us about speaking engagements, sponsorships, events, and other partnership opportunities.
If you would like to receive our monthly Community Update eNewsletter, please submit your request here:
[email protected]
Just a few outreach examples
Wellstar supports our partner organizations such as those providing access to food and housing by engaging our team members in volunteerism and community service through Wellstar's CommunityCare initiative. Wellstar also provides health education and awareness on important health and wellness topics such as cardiac health and stroke prevention, breast and prostate cancer prevention, and mental health including suicide prevention, and substance abuse prevention and treatment.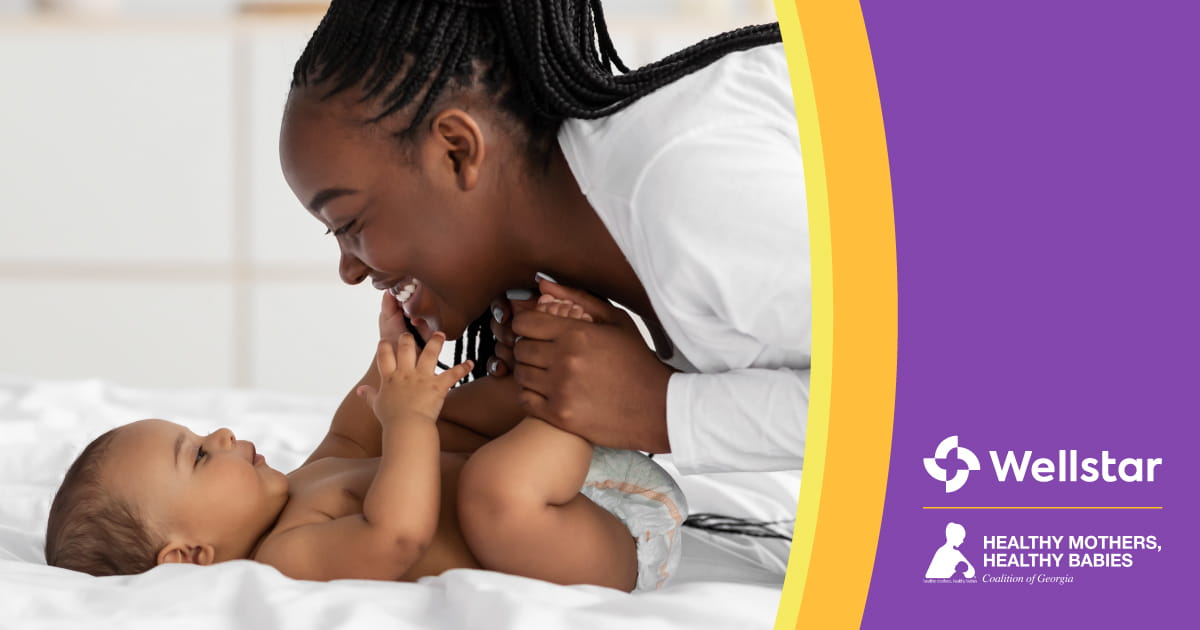 Wellstar Partnership Supports New Mothers
Wellstar Health System has partnered with Healthy Mothers, Healthy Babies Coalition of Georgia (HMHBGA) to provide maternal health resources in support of new mothers and birth givers in Georgia.
Learn more