Wellstar Health System has received two prestigious awards that exemplify excellence: Great Place to Work® and PEOPLE magazine's 2021 PEOPLE Companies that Care®, and Atlanta Business Chronicle's 2021 Healthiest Employers.

The two accolades underscore Wellstar's focus on "More than healthcare. PeopleCare."—putting people first both inside and outside the walls of Wellstar across the many communities and regions served by the health system.

"People are at the center of everything we do at Wellstar, and these awards underscore our dedication to compassionate care and wellness for everyone we serve," said David A. Jones, chief human resources officer, Wellstar Health System. "We are honored and humbled by this recognition, and commit to continuing to nurture our culture of caring and excellence."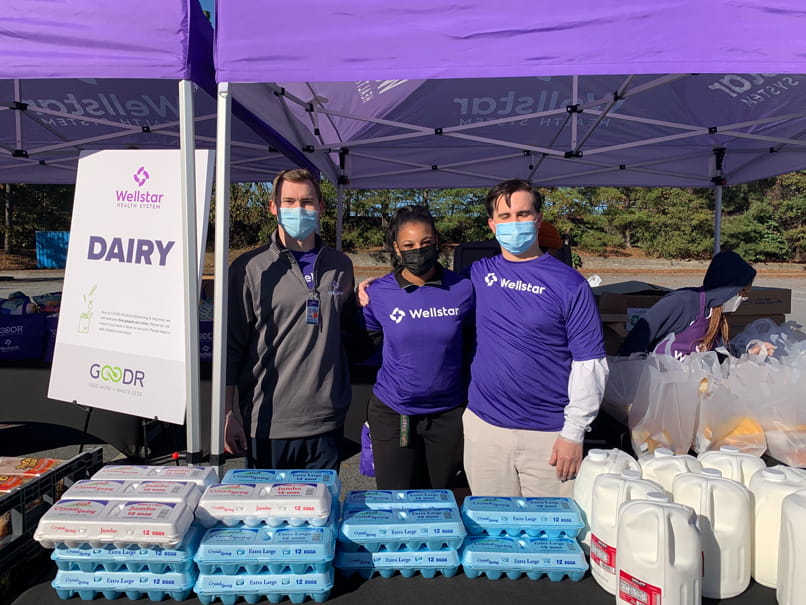 National recognition in PEOPLE magazine for putting people first
Great Place to Work® and PEOPLE magazine have honored Wellstar as one of the 2021 PEOPLE Companies that Care®. This is Wellstar's first time being named to this prestigious list, this year coming in at 50th place of the 100 companies recognized. Earning a spot means that Wellstar is one of the best companies to work for in the country. Wellstar is one of only four Georgia-based companies and one of only six health systems included in the ranking.

Wellstar was highlighted for its LGBTQ+ primary care family practice in Atlanta and for the more than $900 million invested last year in charity care, unreimbursed care and community programs as a leading non-profit health system.

"These companies show up for humanity in a variety of ways—from showing compassion for their employees to giving back to their communities to putting diversity, equity and inclusion in the forefront," says Michael C. Bush, CEO of Great Place to Work®. "They are paving the way for more socially responsible business and are fostering high-trust workplaces for all. Congratulations to the winners of the PEOPLE's Companies that Care list!"

The PEOPLE Companies that Care award is highly competitive and based on analysis of survey responses from more than five million current employees across all industries and U.S. geographies. Companies were only considered if they are a Great Place to Work-Certified™ organization.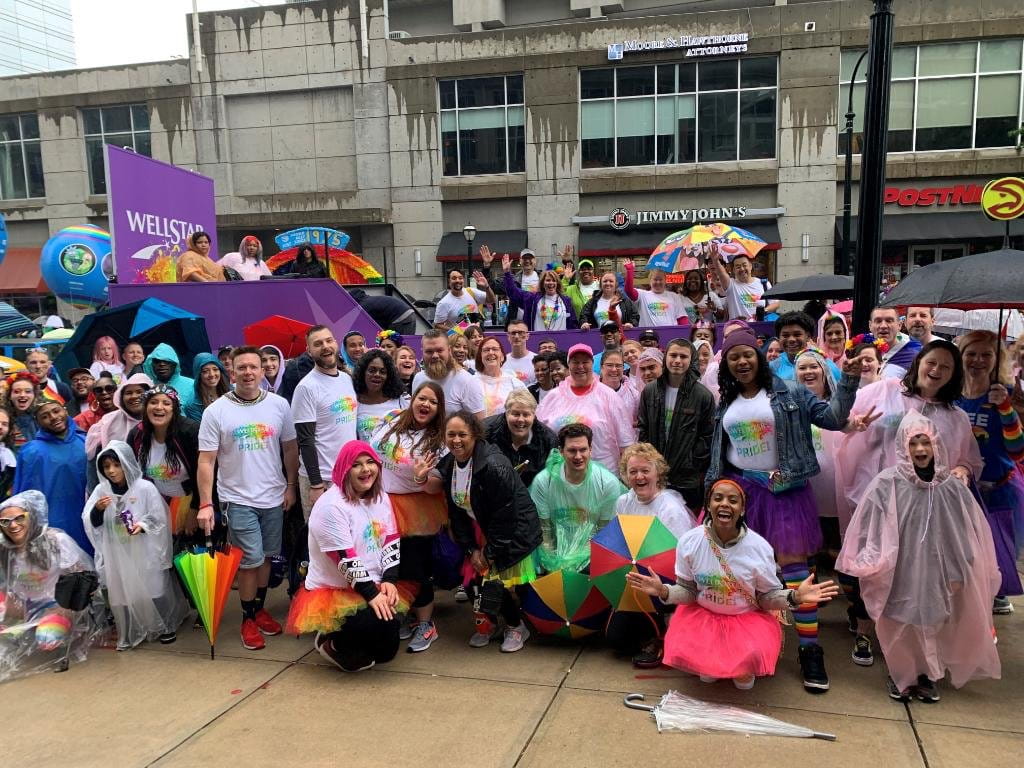 Prioritizing health and wellness for team members
Wellstar was recognized on the Atlanta Business Chronicle's 2021 Healthiest Employers list in the "Extra Large Company" category as one of only two health systems included. Healthiest Employers recognizes the innovative organizations that have created robust healthy workplace programs and companies that go "above and beyond to create a culture of wellness."

Wellstar was included in this prestigious list as an organization that takes proactive measures to "better the lives of employees through innovative programs and leadership commitment."

The assessment measures wellness programming in six categories: leadership commitment, foundational components, strategic planning, communication and marketing, programming and interventions, and reporting and analytics.

In addition to serving its mission to enhance the health and well-being of everyone in the communities it serves, Wellstar invests significantly in its more than 24,000 team members across Georgia, with broad and innovative resources, programs, and initiatives. From wellness rooms, concierge services, fitness facilities and services, and childcare support, to paternity leave, wellness apps, and mental health services and hotlines, Wellstar is committed to putting people first and caring for those who provide care for Georgians each and every day.