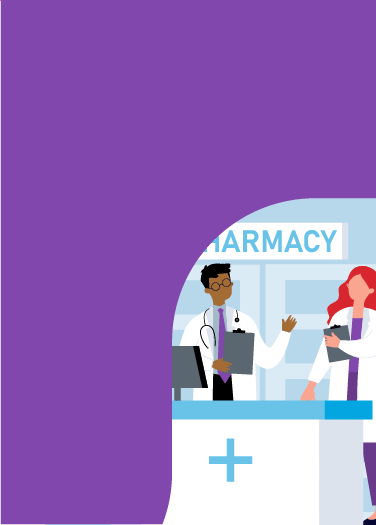 Wellstar Cobb Medical Center / Wellstar Health System PGY1 / PGY2 HSPAL Residency Program
The purpose of this residency program is to build on Doctor of Pharmacy (Pharm.D.) education and PGY1 pharmacy residency programs to contribute to the development of clinical pharmacists in specialized areas of practice. PGY2 residencies provide residents with opportunities to function independently as practitioners by conceptualizing and integrating accumulated experience and knowledge and incorporating both in the provision of patient care or other advanced practice settings. Residents who successfully complete an accredited PGY2 pharmacy residency are prepared for advanced patient care, academic or other specialized positions, along with board certification, if available. The combined PGY1/PGY2 Health-System Pharmacy Administration and Leadership (HSPAL) Residency program conducted by Wellstar Cobb Medical Center and Wellstar Health System in Austell, Georgia is accredited by the American Society of Health-System Pharmacists (ASHP). This 24-month program is designed to prepare residents to be effective leaders in the profession of pharmacy by balancing administrative, organizational, and management skills with clinical and pharmaceutical distributive skills in an integrated healthcare system. Upon successful completion of this program, residents will be able to assume high-level managerial, supervisory, and leadership roles in a variety of clinical or operational pharmacy practice settings. This website provides details associated with the PGY2 year of the HSPAL program. Refer to the
Wellstar Cobb PGY1 Pharmacy Residency Program
for details regarding the PGY1 year. All pharmacy residents have the same requirements and responsibilities during the PGY1 year.
Learn More About Us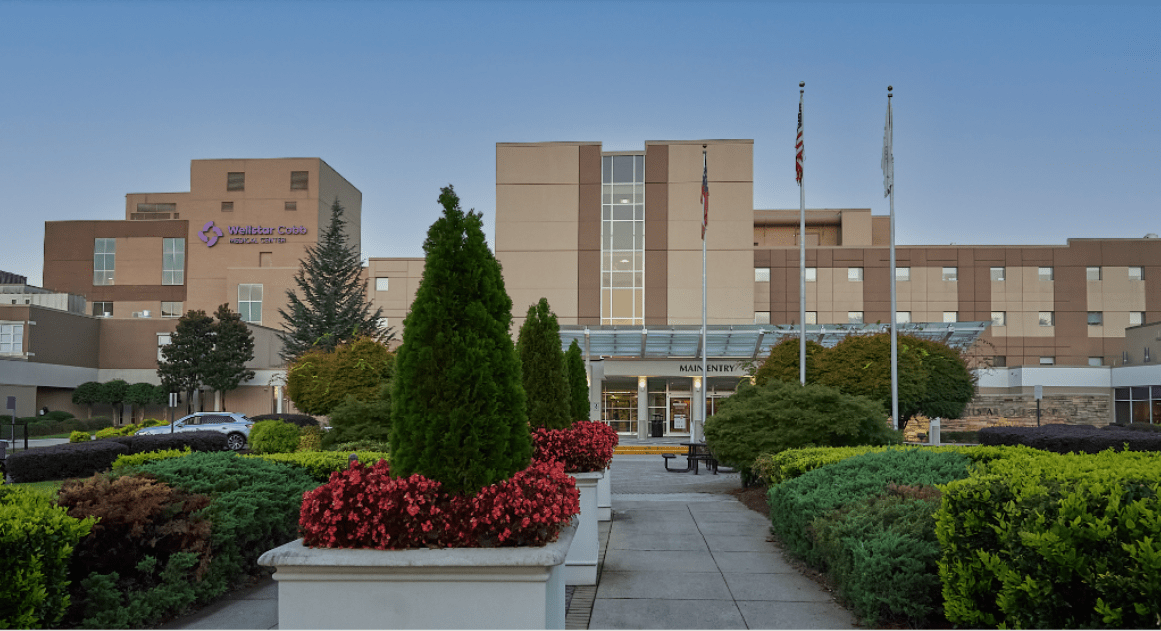 Pharmaceutical Services at Wellstar Cobb
Wellstar Cobb Medical Center Pharmacy Department utilizes automated drug delivery throughout the hospital. We have a Central Pharmacy, Operating Room (OR) Satellite, and Outpatient Infusion Centers (OPICs). In addition, pharmacists are decentralized and participate in daily physician-led interdisciplinary rounds. The clinical pharmacy team includes specialists in emergency medicine, critical care, transitions of care, infectious disease, pain management, internal medicine, drug information, and neonatal medicine/women's health.
About Wellstar Cobb
Located north of Atlanta, Wellstar Cobb is a 382-bed tertiary care facility, Advanced Primary Care Stroke Center, and Level III Trauma Center serving South Cobb County's health needs. Wellstar Cobb offers cancer and cardiac programs, emergency and intensive care services, an inpatient burn program, accredited total joint program, private maternity center, and onsite heart failure clinic. Wellstar Cobb Medical Center
3950 Austell Road
Austell, GA 30106
(470) 732-4150
About Wellstar Health System
At Wellstar Health System, we make a difference every day by improving quality and access to healthcare in communities, big and small. With locations across metro Atlanta and beyond, Wellstar is one of the largest health systems in Georgia.
Learn more about us.
Learning Experiences
PGY1 Year
Refer to the
Wellstar Cobb PGY1 Pharmacy Residency Program.
PGY2 Year
Rotational (duration in weeks)
Orientation* (7)
System Medication Safety/Process Improvement* (4)
Outpatient Infusion Pharmacy Management* (5)
Outpatient (Retail) Pharmacy Management* (4)
Pharmacy Informatics (4)
Revenue Management and Reimbursement (4)
Longitudinal (duration in weeks)
Clinical Pharmacy Leadership* (48)
Health-System Pharmacy Leadership* (48)
Hospital Pharmacy Practice* (52)
Inpatient Hospital Pharmacy Leadership* (48)
Research* (48)
* Required learning experiences
Salary & Benefits
Competitive stipend estimated at $49,275 (PGY1 Year) and $52,000 (PGY2 Year)
403(b) tax-deferred investment program for retirement
Travel imbursement and registration for the ASHP Midyear Clinical Meeting and Southeastern Residency Conference (SERC)
Paid Time Off (PTO): accrual of up to 23 days per year for holidays, vacation, and sick days
Extended Illness Bank (EIB): accrual of up to 5 days per year
Health, dental and vision insurance
Library services with online access to most medical journals
Onsite fitness facility with reduced membership rates for team members
How to Apply
Admission Requirements
The PGY1 year of the residency program begins in mid-June and ends on June 30th of the following year. At the start of the residency program, the resident must possess a Doctor of Pharmacy degree and should have either:
An active Georgia pharmacist license and ability to function in the role of a pharmacist,

OR
A Georgia temporary pharmacist license and ability to function in the role of a pharmacist pending licensure as a pharmacist in the state of Georgia
The resident must be licensed to practice pharmacy in the state of Georgia within 90 days of the residency start date. The PGY1 HSPAL resident will advance to the PGY2 year upon successful completion of the PGY1-year requirements. The PGY2 year of the program begins in mid-July and ends on July 31st of the following year.
Application Instructions
The Wellstar PGY1/PGY2 HSPAL Residency program (NMS code: 302541) participates in the ASHP Resident Matching Program (the Match).
Register with the Pharmacy Online Residency Centralized Application Service (PhORCAS™) and the ASHP Resident Matching Program for participation in the Match.
Submit letter of intent, curriculum vitae, pharmacy college transcripts, and three letters of recommendation.
Complete the online application for the Wellstar Cobb Medical Center PGY1 Pharmacy Resident position at careers.wellstar.org.
The PhORCAS and Wellstar Cobb resident position applications must be submitted by January 7th of the residency year for participation in Phase I of the Match.
All completed applications will be screened and qualified applicants will be contacted to schedule a formal interview.
This residency site agrees that no person at this site will solicit, accept, or use any ranking-related information from any residency applicant.
Visa Sponsorship/Graduates of Foreign Programs
We welcome applications from non-U.S. citizens who have a "green card" (permanent resident status) or a current visa valid through the entire duration of the residency program. Wellstar Health System PGY1 and PGY2 pharmacy residency programs are unable to sponsor visas for pharmacy residents.
Contact Us
For more information, please contact:
Yona D. Roberts, PharmD, BCPS
Residency Program Director

The PGY1/PGY2 Health-System Pharmacy Administration and Leadership Residency Program conducted by Wellstar Cobb Medical Center and Wellstar Health System in Austell, Georgia is accredited by ASHP.