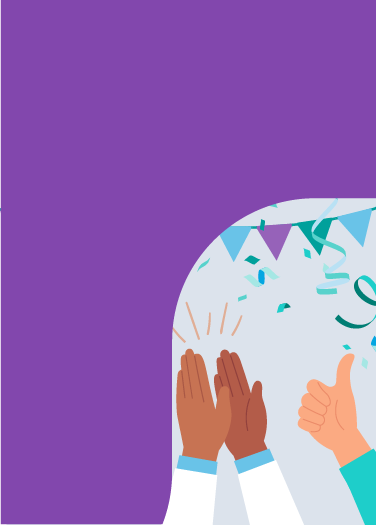 Team Member Giving
We're celebrating philanthropy this February! Stop by one of our Appreciation Events for a special gift to current Team Member Givers in gratitude of your continued support of the Wellstar Foundation and the differences we are making together!

Not enrolled in the program? Visit one of our Appreciation Events to learn more or explore the tabs to the left for information on Team Member Giving and how to enroll online using Lawson.
Team Member Giving at Wellstar
---
Wellstar Team Member Giving 2023 Appreciation Month Recap
How It Works
When it comes to making a difference, our collective giving has the capacity to create lasting change in every community we serve. As Wellstar team members, we are passionate about caring for others and that is amplified when we choose to give to the Wellstar Foundation, the philanthropic arm of Wellstar Health System. Together, our support is accelerating innovation, enhancing services, supporting our fellow team members in need and transforming healthcare in Georgia. See "How to Give using Lawson" to get started. 1. Select Your Cause
Choose from a list of impactful designations so your gift is put to work toward the initiative most meaningful to you. 2. Select Your Donation Amount
Gifts of all amounts are appreciated and tax-deductible. Once enrolled, donations are made through automatic payroll deduction. 3. Make A Difference
As a not-for-profit, we put 100% of your donation to the Wellstar Foundation toward the initiative of your choice. When combined with donations from fellow team members, community supporters and corporate partners, your gift ensures clinical excellence across every service line and every community we serve. See "How to Give using Lawson" to enroll today.
How to Give using Lawson
You can easily enroll, track and update your donation through Lawson on e-source. Please note that you must use a device that can access the Wellstar network. Simply follow these steps:
Visit e-source > log in using "Employee & Manager Self-Service \ Lawson Log In"
Under the Lawson Links column, select "Lawson Portal"
On the left side of the page, expand "Employee Self-Service" and then "Pay"
Click "Team Member Giving"
Enroll now
Having trouble or need to contact the Wellstar Foundation with additional questions? Email Amy Thomas at
[email protected]
or call the Foundation at
(770) 956-GIVE (4483).
Team Member Giving in Action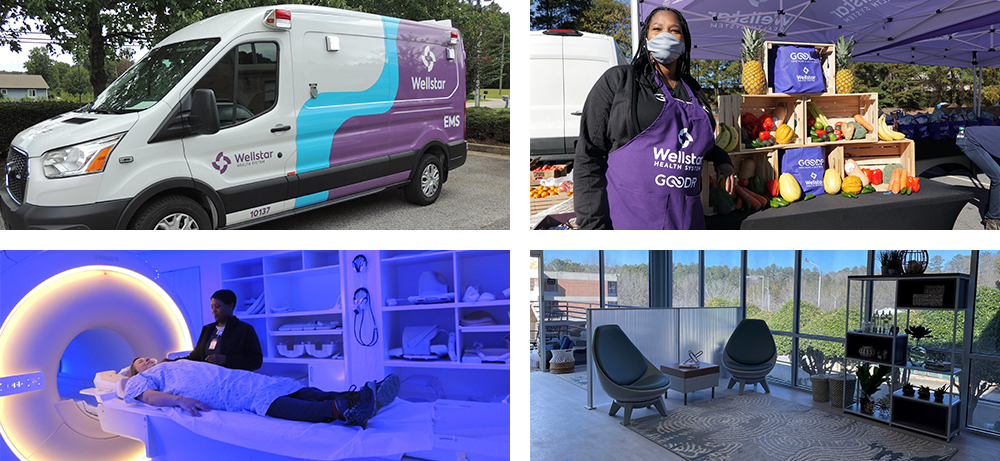 Each year, Wellstar team members generously donate more than $1 million! Through this support, we are making the initiatives below possible and so much more!
Wellstar's mobile food pantry and mammogram program provide free services and educational resources to low-income and at-risk communities.
We are enhancing literacy and creating a national model that can be expanded to serve and support our country's youth through the Literacy and Justice for All initiative, a coalition of leading organizations such as the Joseph B. Whitehead Foundation, United Way, Atlanta Speech School Rollins Center and Marietta City Schools. Through this work, we launched the Talk With Me Baby Literacy program at Wellstar pediatrics clinics.
Wellstar's Zero Suicide initiative integrates behavioral health services throughout every service line and particularly among where behavioral health needs are on the rise.
Expanding world-class care close to home through advanced telehealth technology and equipment in Wellstar's care sites and community spaces.
Advanced services and integration are enhancing clinical care and health outcomes for patients through enhancements such as the Illuminate Aortic Surveillance Software Program that brings aortic care teams together to create a Comprehensive Aortic Program.
Wellstar emergency departments and trauma centers are elevated and equipped with the latest innovations, simulators and life-saving resources.
Team Member Wellness Rooms provide team members with a place to reflect, refuel and recharge with innovative technology designed to relieve stress.
We are investing in development opportunities for team members through educational scholarships, access to leading-edge training simulators.
The Advanced Practice Professional Post-Graduate Fellowship that offers intensive training to certified APPs and strengthens community and academic relationships.
In partnership with Urban League of Georgia, we are strengthening the nursing pipeline through a YouthBuild Clinical Career Pathway that creates opportunities within healthcare for economic mobility and diversity in the workforce.
The Wellstar Foundation Team Member Emergency Assistance Fund supports Wellstar team members facing unexpected financial hardship, often due to a house flood or fire, sudden illness or loss of a loved one.
Become a Wellstar Foundation Ambassador
As a not-for-profit, we rely on our community of supporters to help fuel our mission and transform healthcare in Georgia. Wellstar Foundation Ambassadors expand our reach by spreading awareness of the Foundation and encouraging others to join us through giving to the Foundation. For more information or to become an ambassador, email Amy Thomas at
[email protected]

.
Ambassador Responsibilities
Be an enthusiastic supporter of the Foundation by making a payroll deduction gift to the Team Member Giving Program.
Attend Team Member Giving meetings (about 4 meetings per year). Microsoft Teams meetings will be available to anyone unable to attend a meeting in person.
Share your ideas, provide feedback during our meetings and help brainstorm new ways to educate and engage through Team Member Giving.
Help schedule time at department staff meetings and during Team Member Giving appreciation events to thank donors and share information about Foundation and the impact of giving.
Share periodic Foundation updates at staff huddles or post in your break room to educate and inspire others to support the Team Member Giving program.
About the Wellstar Foundation
Through philanthropy and community partnership, we are fueling innovation and action to address the vital needs of diverse communities in Georgia.
As the state's largest safety net health system, donations to Wellstar have the capacity to create lasting change now and are shaping the future of healthcare. As a not-for-profit, donations are tax-deductible and the Foundation proudly allocates 100% of your gift toward initiatives that fund the mission and amplify our vision of PeopleCare. With people at the forefront of everything that we do, our care extends beyond the walls of our facilities and is ensuring clinical excellence and addressing Georgia's most pressing healthcare needs, including health equity, behavioral health, innovation and workforce development. Our continued work would not be possible without our team members - their dedication, expertise, compassion and philanthropic support of Wellstar.